After five years of exploring the cloud forests of Brazil, scientists have made an adorable discovery, naming seven previously unknown miniature frog species.
They belong to the genus Brachycephalus and measure less than one centimeter (0.4 inches) in length. Each species lives in cloud forests — high-altitude forests that get most of their precipitation from clouds and mist — that dot only one or a few mountaintops.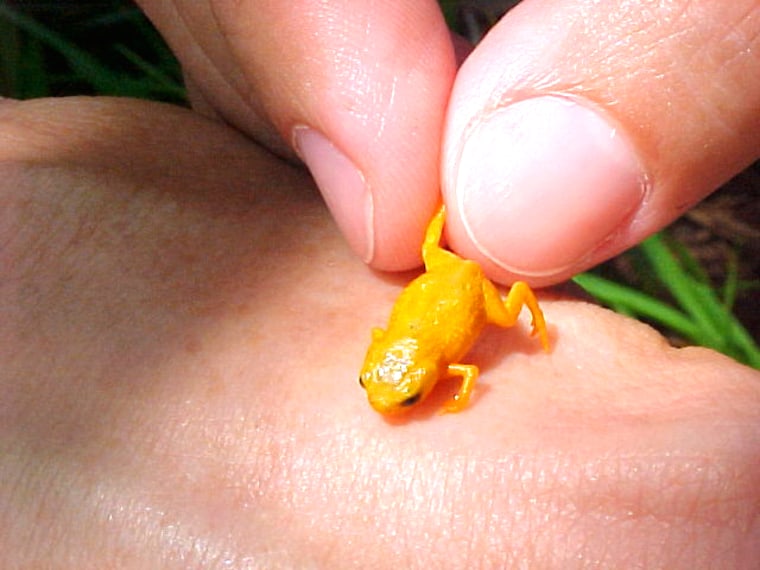 The discovery was published Thursday in the journal PeerJ.
Cloud forests in Brazil are threatened by loggers and are highly sensitive to changes in climate, researchers said, making the frogs vulnerable to extinction.
The remote location made actually finding the frogs a challenge. It took five years of exploration to discover the new species.
"Although getting to many of the field sites is exhausting, there was always the feeling of anticipation and curiosity about what new species could look like," Marcio Pie, the Universidade Federal do Paraná researcher who led the project, said in a statement.
Many of the newly discovered species are brightly colored, which scientists think might be a warning that their skin contains a toxin called tetrodotoxin.
While first discovered in 1842, more than half of Brachycephalus species have been found during the last 15 years. That leads the researchers to believe there could be many more out there.