The most worrying environmental threats facing the world today range from the rise in diseases transmitted from animals to humans to the increasing accumulation of toxic chemicals in food crops as a result of drought and high temperatures, according to a U.N. report released Friday.
The U.N. Environment Agency's Frontiers report also highlighted the threat to human health posed by the alarming amount of plastic waste in the oceans, and scientific evidence suggesting that losses and damage from climate change are inevitable, with "profound consequences" for ecosystems, people, assets and economies.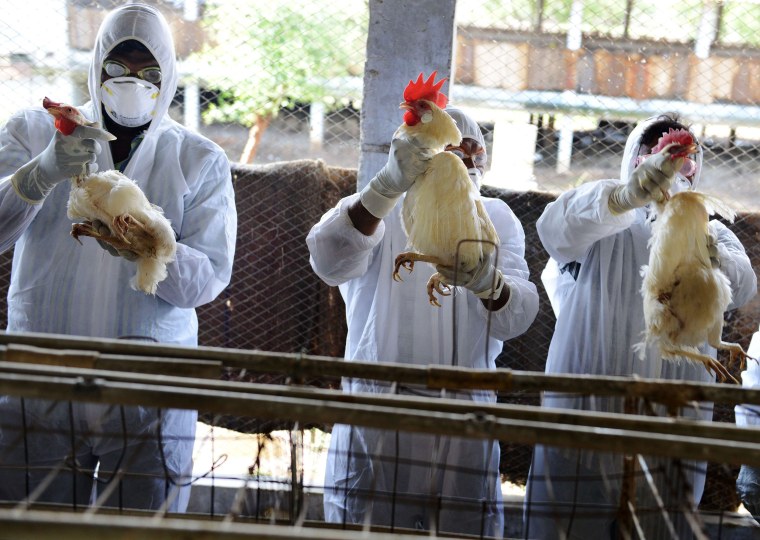 The report emphasizes "the critical relationship between a healthy environment and healthy people," and stresses the importance of combating global warming by moving to a low-carbon future.
According to the report, the 20th century saw dramatic reductions in ecosystems and biodiversity — and equally dramatic increases in the numbers of people and domestic animals inhabiting the Earth.
This increased the opportunity for viruses, bacteria and other pathogenic agents to pass from wild and domestic animals through the environment to cause diseases in people, the report said.
These diseases — called "zoonotic" or "zoonoses" diseases — include Ebola, bird flu, Middle East respiratory syndrome (MERS), sudden acute respiratory syndrome (SARS), Rift Valley fever, West Nile virus and Zika virus, it said.
RELATED: CDC Reports 279 Pregnant Women With Zika in U.S.
In the last two decades these emerging diseases have had direct costs of more than $100 billion, the report said, and "if these outbreaks had become human pandemics, the losses would have amounted to several trillion dollars."
According to the report, "around 60 percent of all infectious diseases in humans are zoonotic as are 75 percent of all emerging infectious diseases." And "on average, one new infectious disease emerges in humans every four months," it said.
While many zoonotic diseases originate in wildlife, livestock often serve as a bridge, the report said, citing the case of bird flu which first circulated in wild birds, then infected domestic poultry which in turn passed the virus to humans.
As for toxic chemicals in crops, normally plants convert nitrate into amino acids and protein but drought slows the conversion causing nitrates to accumulate and become toxic to animals, the report said.
Worldwide, over 80 plant species are known to cause poisoning from accumulation of nitrates and wheat, barley, maize, millet, sorghum and soybeans are among the crops most susceptible, it said.
RELATED: New Bird Flu Strain Found at More Indiana Farms
"Acute nitrate poisoning in animals can lead to miscarriage, asphyxiation and death," the report said, and it can ruin the livelihoods of small farmers and herders.
Another toxin associated with climate change is hydrogen cyanide or prussic acid that can accumulate in plants such as cassava, flax, maize and sorghum, it said.
Mycotoxins, which are chemical by-products of the growth of mushrooms and other fungi, "can cause severe damage to the health of animals and humans, even at small concentration," the report said. And "mycotoxin-producing fungi infect many crops such as coffee, groundnut, maize, oilseeds, peanut, sorghum, tree nuts and wheat."
Aflatoxins, which are fungal toxins that can cause cancer and stunt fetal growth, are another emerging problem in crops, the report said.