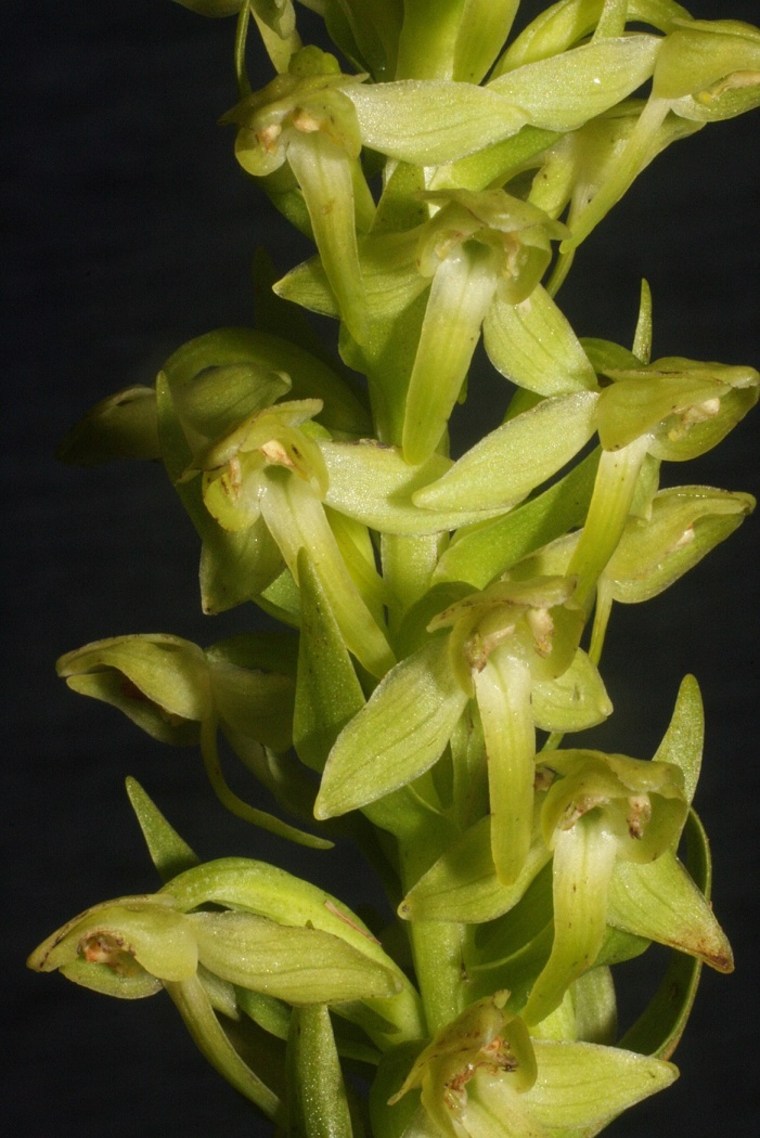 An incredibly rare species of butterfly orchid has been "rediscovered" in the Azores, a group of islands in the North Atlantic Ocean. 
The species is so rare that it may be confined to a single mountaintop forest, according to a researcher associated with the find.
It's one of three species of butterfly orchid that scientists found flowering on the Azores. 
The finding raises the urgency for conservation actions to save the orchids from the ongoing threats of deforestation, agricultural expansion, and "pretty but highly invasive flowers that have been introduced to the islands," Richard Bateman, an independent botanist in England, explained to NBC News in an email.
He and colleagues collected the three plant species between 2009 and 2012 as part of a study focused on the butterfly orchid's origin to the islands and its later diversification. Subsequent field and laboratory research indicated the plant first arrived from the Mediterranean and rapidly underwent miniaturization and speciation.
Genetic and observational data made it relatively easy to distinguish the widespread "short-spurred" butterfly orchid and the rarer "narrow-lipped" butterfly orchid. The third and rarest orchid was found in a forest of dwarf laurel tress on the central island of São Jorge, which had exceptionally large flowers.
"The rarest species, which is probably the most recent to have evolved, has reverted to broadly resembling the appearance of its suspected ancestral species in mainland Europe," Bateman said.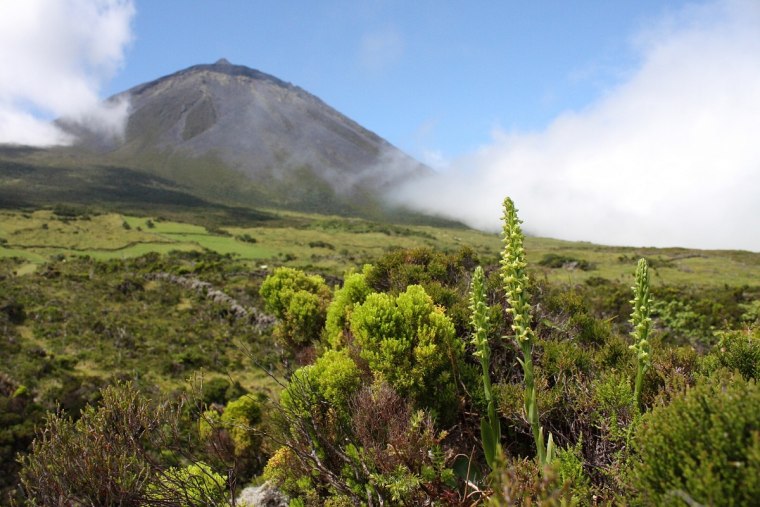 He added that his own sleuthing through the published literature and scientific collections revealed that German botanist Karl Hochstetter discovered "all three butterfly-orchid species in 1838 and suspected that they were indeed separate species."
However, the science of distinguishing species at the time was in its infancy and Hochstetter's father, famous botanist Christian Hochstetter, published an account of their expedition in 1844 that "ignored one of the three specimens and mis-described the other two," Bateman said.
"So, my argument would be that the rarest of the three species (Hochstetter's butterfly-orchid) is indeed new to science, even though its name, and the original specimen associated with the name, are not," he added. 
The findings were published online Tuesday in the journal PeerJ. Co-authors include Paula Rudall of Royal Botanic Gardens Kew and Monica Moura of the University of Azores.
John Roach is a contributing writer for NBC News. To learn more about him, visit his website.