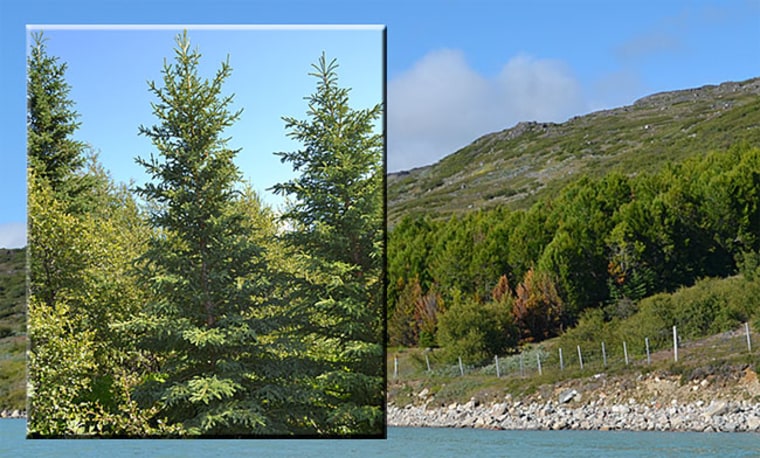 Scientists have long expected Greenland to get greener as the planet warms. Now they have a better idea of what trees will be able to take root on the Arctic island as the glaciers there retreat inland over the course of this century.
Newly published research shows that human assistance will be key to the spread of any trees over the coming decades.
The handful of trees and bushes that are indigenous to Greenland currently grow only in small areas in the south. Under a middle-of-the-road warming scenario of 5 to 11 degrees Fahrenheit by 2100, all of these plants will expand locally — and they'll sprout in some distant spots, thanks to dispersal by birds and winds.
However, "these expansions will generally be localized, leaving most of Greenland still treeless in year 2100 unless humans speed migration by planting trees and shrubs," Jens-Christian Svenning, a biologist at Aarhus University in Denmark and one of the study's authors, told NBC News in an email.
The study is the first of its kind "to provide a detailed assessment of how much, how fast, and where we can expect trees and shrubs to spread," he said.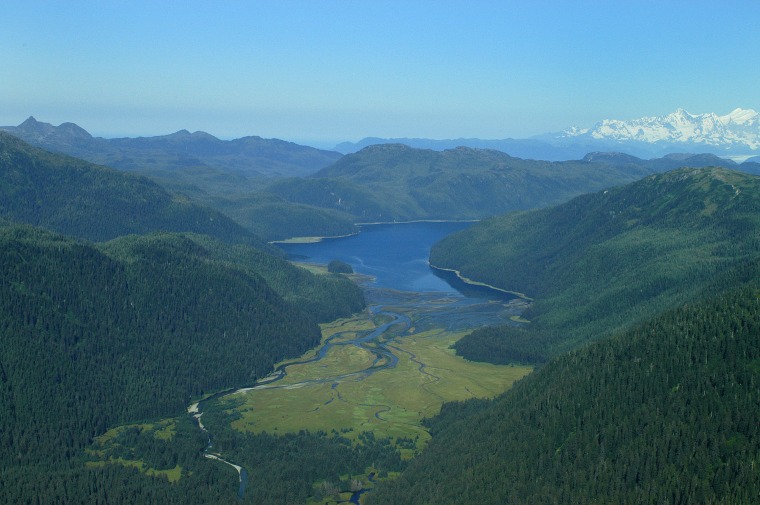 The research published Wednesday in the Philosophical Transactions of the Royal Society B also shows that dozens of other trees currently growing in North America and Europe will be able to grow in Greenland by 2100, even in areas that currently harbor no native trees.
In fact, many of these trees could grow in Greenland today — including lodgepole pine and Eastern balsam poplar, which have been experimentally grown in Greenland.
Given humanity's penchant for planting forests for timber and ornamental decorations, Svenning expects more non-native plants to wend their way to Greenland in the years ahead.
"If importing and planting species takes place without any control, this could lead to nature developing in a very chaotic way," he said in a news release. 
The consequences of new trees and shrubs taking root on the Arctic island are myriad — running the gamut from erosion control and soaking up the greenhouse gas carbon dioxide, to closing off tundra habitats to the detriment of the critters that live in them.
"Within a 21st-century timeframe," Svenning told NBC News, "open tundra habitats will remain plentiful in Greenland, so in reality few species are likely to become broadly at risk from these dynamics."
Where new forests do sprout, he added, other species too will thrive, enhancing the spread of new species to Greenland as the climate warms.
As for the ability of the new forests to store tons of carbon and thus curb the pace of future warming, Svenning set low expectations.
"They will sequester carbon," he said. "But I suspect the effect will be limited. And at the same time the lower albedo of such forests will actually promote local or regional warming."
John Roach is a contributing writer for NBC News. To learn more about him, visit his website.