More than 300 years after three Africans died in slavery on the Caribbean island of Saint Martin, scientists have traced them back to their homelands — thanks to short snippets of DNA that were recovered from the roots of their teeth.
The study, published online Monday in the Proceedings of the National Academy of Sciences, determined that one man probably belonged to a Bantu-speaking group in northern Cameroon. The other two — a man and a woman — had genetic profiles similar to those of non-Bantu-speaking groups in present-day Nigeria and Ghana.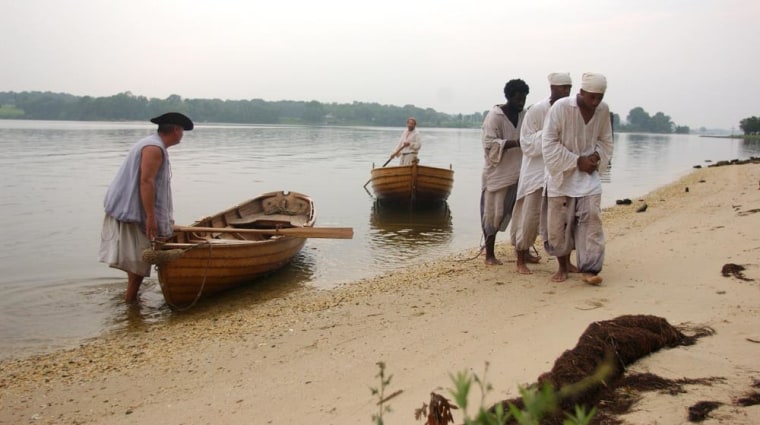 "To our knowledge, this is the first time that genome-wide data has been used to identify the origins of enslaved Africans. And given the limited knowledge we have on the slaves' origins, this is obviously quite a breakthrough," study leader Hannes Schroeder, a researcher at the Center for GeoGenetics at the University of Copenhagen's Natural History Museum, said in a news release.
The remains of the "Zoutsteeg Three" were unearthed in 2010 during a construction project in Philipsburg, Saint Martin's capital city. They were among more than 12 million Africans who were enslaved and brought to the New World between 1500 and the 1850s. The three were between 25 and 40 years old when they died in the late 1600s, researchers said.
Schroeder and his colleagues determined the origins of the Zoutsteeg Three by extracting DNA from samples that were retained for research purposes, then painstakingly reconstructing the slaves' whole genomes from the genetic fragments, and then comparing those genetic codes with the reference genomes from 11 West African populations.
IN-DEPTH
SOCIAL
— Alan Boyle
Schroeder is among 19 authors of the PNAS study, titled "Genome-Wide Ancestry of 17th-Century Enslaved Africans From the Caribbean."