Archaeologists in China have unearthed a husband-and-wife tomb dating to the Ming Dynasty that contains extraordinarily well-preserved clothing decorated with elaborate designs. The 500-year-old tomb contained a wooden coffin for the husband and another for his wife, laying side by side within an outer coffin.
Several skirts were found in the woman's coffin, including one with a gold-thread pattern. "The fabric is woven with flowers, insects and miscellaneous treasure patterns," the researchers from Taizhou Municipal Museum wrote in their article recently published in the journal Chinese Cultural Relics. Even the woman's footwear was finely decorated.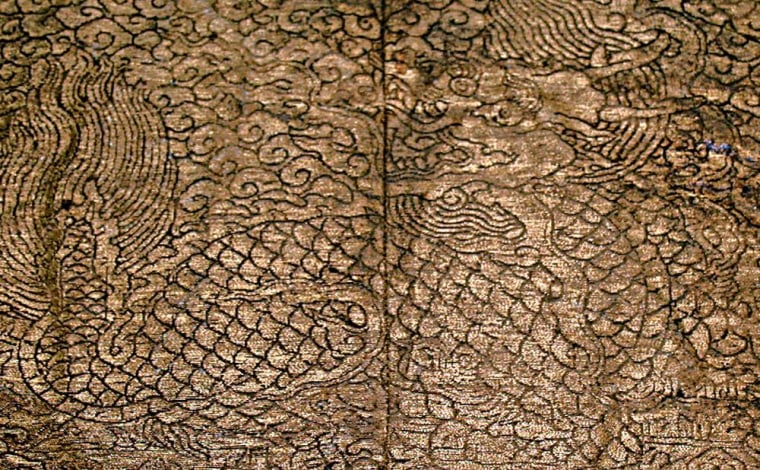 The woman's husband was also interred with fine clothing. He had several gowns, including one with highly intricate patterns.
Well-sealed containers explain the good condition of the finds, researchers said. "The high level of preservation of the Ming Dynasty costumes has been attributed to the slurry layer that encloses the coffins and forms a seal," the researchers wrote.
Based on the design and artifacts, archaeologists believe that the tomb was built around the time of the Jiajing emperor, who reigned from 1521 to 1567.