The 2,500-year-old lavish tomb and chariot of an ancient Celtic prince have been unearthed in France.
The ancient princely tomb, which was discovered in a large burial mound, was filled with stunning grave goods, including gorgeous pottery and a gold-tipped drinking vessel. The giant jug was decorated with images of the Greek god of wine and revelry, and was probably made by Greek or Etruscan artists.
The stunning new finds "are evidence of the exchanges that happened between the Mediterranean and the Celts," Dominique Garcia, president of France's National institute of Preventive Archaeological Research (INRAP), told journalists at a field visit, according to France 24. [See Photos of the Ancient Celtic Prince's Tomb]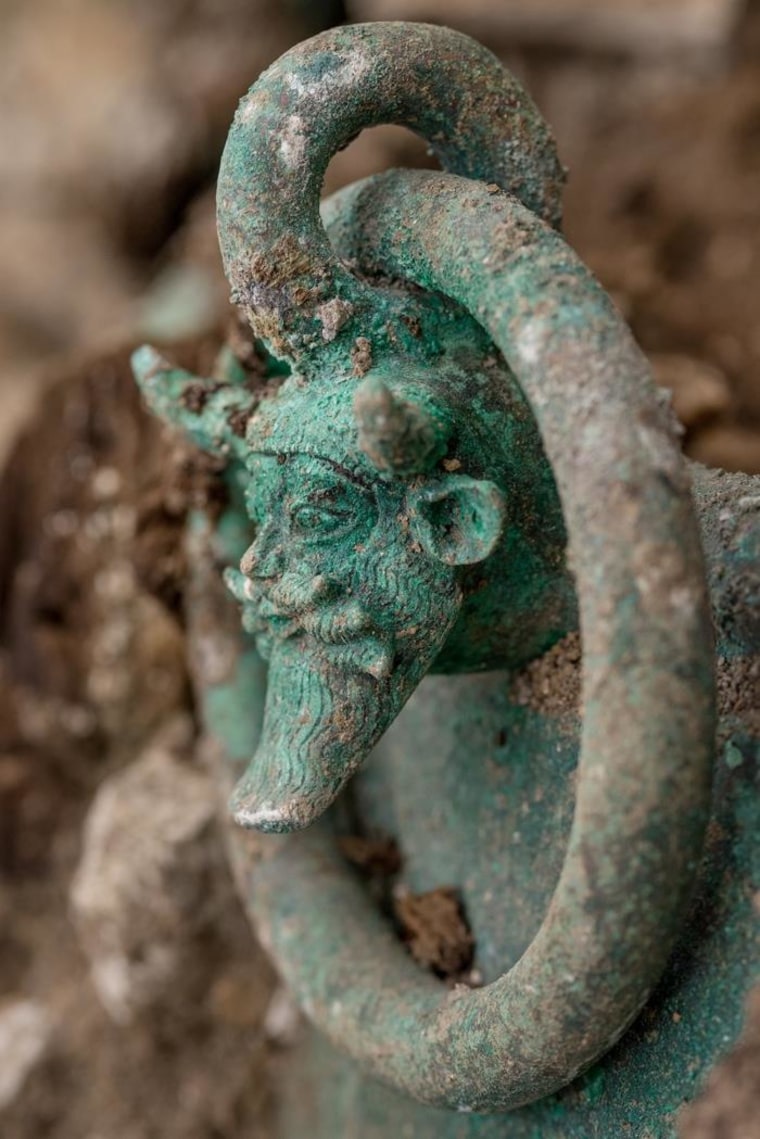 Though the heartland of the Greek city-states was clustered in Greece in the fifth and sixth centuries B.C., the economic powerhouses later expanded their reach throughout the Mediterranean. At their peak, the Greek and Western Etruscan city-states had settlements dotting coastlines all the way to modern-day southern Spain to the south and to the Black Sea, near modern-day Russia, to the north.
One of the key trading centers for this region was Massilia, in what is now modern-day Marseille, France. Merchants from the East came to the region seeking slaves, metals and amber, according to an INRAP statement about the find.
Many of the Mediterranean merchants bestowed impressive goods from Greek and Etruscan cultures as diplomatic gifts, in hopes of opening new trade channels. As a result, the Celts who ruled centrally located inland regions in the central river valleys amassed great wealth. The most elite of these ancient rulers were buried in impressive burial mounds, some of which can be found in Hochdorf, Germany, and Bourges, France.
The current site — located in the little village of Lavau, France, just a few hours' drive south of Paris — served as an ancient burial place for centuries. In 1300 B.C., the ancient inhabitants left burial mounds with bodies and the cremated remains of people, archaeologists have found. Another burial at the site, dating to about 800 B.C., holds the body of an ancient warrior bearing a sword, along with a woman bedecked in solid-bronze bracelets.
—Tia Ghose, Live Science