Archaeologists in Turkey have unveiled their latest discoveries, found amid the ruins of an ancient city that is within sight of an Islamic State stronghold in neighboring Syria.
"Basically we work 20 meters away from the Islamic State-controlled areas," the University of Bologna's Nicolo Marchetti told The Associated Press at the site, near Gaziantep. "Still, we have had no problem at all. ... We work in a military area. It is very well protected."
More than 500 Turkish soldiers, backed up by tanks and artillery, guard the site along the Euphrates River. The place was known as Karkemish in ancient times, and served as a strategic city for the Mitanni, Hittite and Assyrian empires, going back 5,000 years.
Today, Karkemish is once again a strategic outpost: The black banner of the Islamic State flies above the Syrian city of Jarablous, just across the border. The Islamic State, also known as ISIS or ISIL, has taken control of wide swaths of Syria and Iraq and instituted a reign of terror — forcing tens of thousands of refugees to flee into Turkey.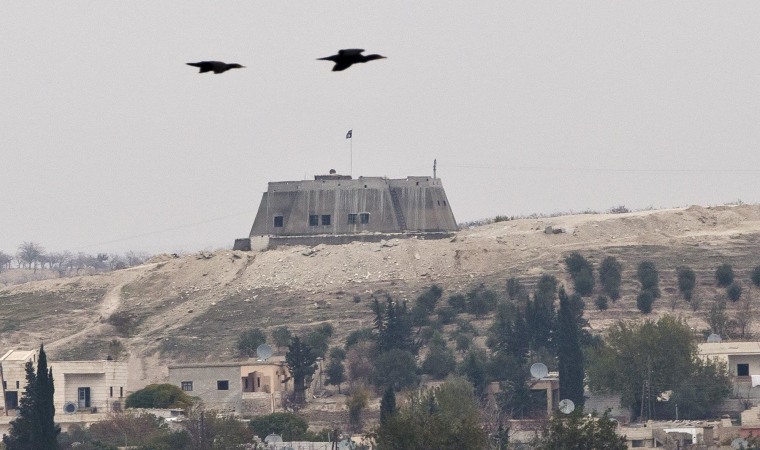 The area around Karkemish has been a magnet for archaeologists as well as armies. Ancient mosaics continue to be unearthed at a nearby dig in Zeugma, and some of those mosaics are preserved in a museum in Gaziantep.
A century ago, T.E. Lawrence — better known as Lawrence of Arabia — participated in a previous round of British excavations at Karkemish. Archaeological work was suspended when World War I broke out, and the Turkish military allowed outside researchers to return to the dig only in 2011.
On Saturday, Marchetti and other members of an international archaeological team showed off newly excavated artifacts.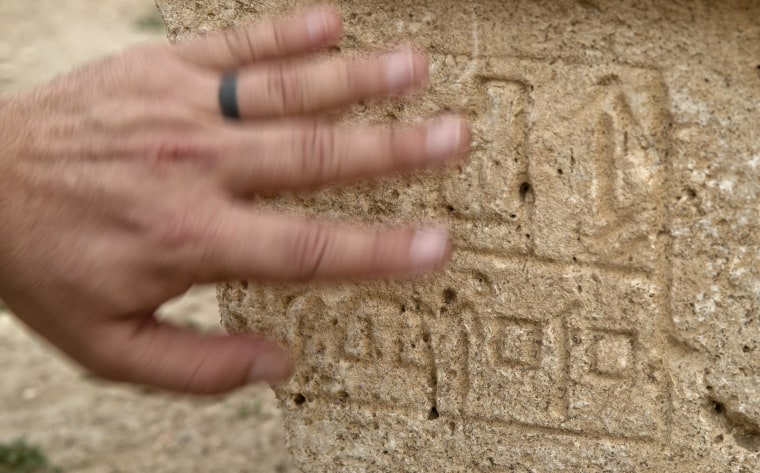 Among the highlights were walls that bear millennia-old hieroglyphs; sculptures from the palace of Katuwa, a Hittite king who ruled the area around 900 B.C.; and a mosaic floor in the palace of Sargon II, an Assyrian king who reigned around 700 B.C.
Marchetti said the plan is to open Karkemish to tourists next spring. A 13-foot-high (4-meter-high) concrete barrier will be erected at the site.
"This will be a total protection for the tourists," he told AP.
— Alan Boyle