Israeli archaeologists are showing off the monumental, many-arched corridor that led to Herod the Great's hilltop palace near Jerusalem in the first century. The corridor in the ancient fortress of Herodium, about 7 miles (12 kilometers) south of Jerusalem, has been excavated to reveal a space 65 feet long, 65 feet high and 20 feet wide (20 by 20 by 6 meters).
In King Herod's day, the corridor was designed to lead directly into the palace courtyard — but archaeologists determined during the excavations that it didn't get much use. Instead, they say it was back-filled when the palace was converted into Herod's burial monument.
Herod the Great — who's infamous for his role in the Bible's Christmas stories — died in 4 B.C., reportedly after an excruciating illness. (The Herod mentioned in the stories of Jesus' crucifixion was his son, Herod Antipas.)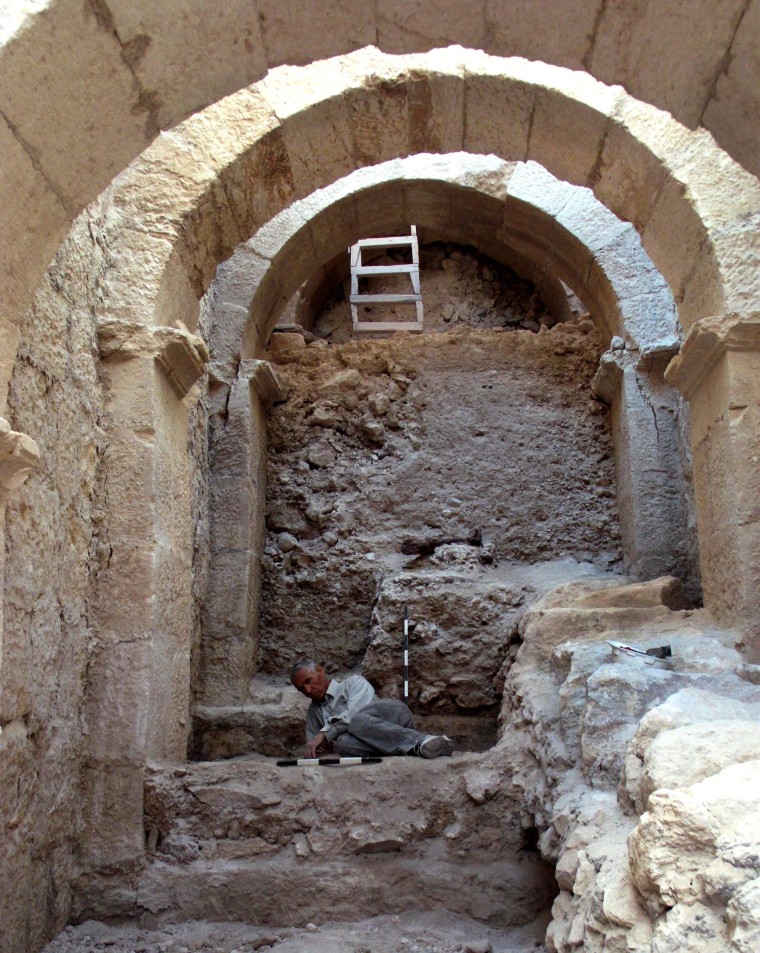 The dig team also uncovered a palace vestibule that was decorated with painted frescoes, as well as hidden tunnels that were used by Jewish guerrillas during a second-century revolt against the Romans.
Even though Herodium is in the West Bank, the Israeli government has designated the site as a park and wants to turn it into a tourist destination.
"The excavation of the arched corridor will allow visitors direct access to the Herodium hilltop palace-fortress, in the same way that Herod entered it 2,000 years ago," the Hebrew University of Jerusalem said in a news release.