Egypt's Ministry of Antiquities says American archaeologists have discovered a 3,000-year-old tomb with beautifully painted walls, belonging to a nobleman who guarded the temple of the ancient deity Amun.
Tuesday's statement says the tomb, found near the southern city of Luxor, dates back to the New Kingdom of the 18th Dynasty — the most famous of ancient Egypt dynasties. The nobleman's name was Amenhotep.
Minister of Antiquities Mamdouh el-Damaty says the tomb contains "stunning scenes with bright colors" painted on the walls. He says the scenes depict the tomb owner and his wife in front of an offering table, as well as scenes of daily life, such as hunting. The ministry says the tomb was discovered by the American Research Center's team. It gave no date for the discovery.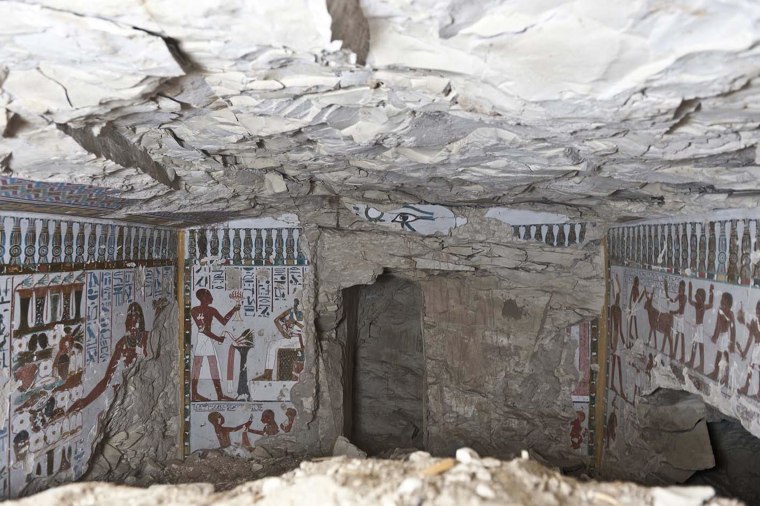 IN-DEPTH
--- The Associated Press