King Richard III of England will be laid back to rest in a wooden coffin sealed inside a tomb made of Swaledale fossil stone in Leicester Cathedral, according to the cathedral's dean.
Michael Ibsen, a descendant to King Richard III's sister Anne of York, will make the king's coffin.
Sign up for Science news delivered to your inbox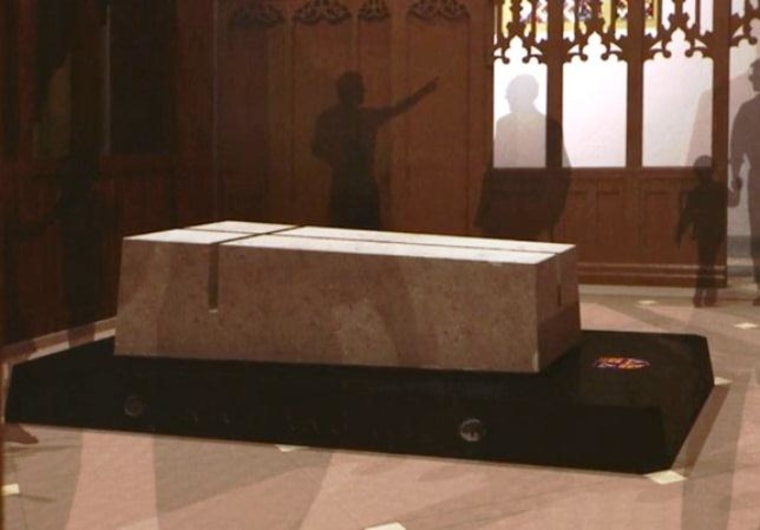 The Very Rev. David Monteith of Leicester Cathedral laid out the details for Richard III's reinterment on Monday, on the heels of a judicial verdict that concluded the University of Leicester had the legal right to reinter Richard III's bones. The king ruled England from 1483 until his death at the Battle of Bosworth Field in 1485. His body was taken to Leicester from the battlefield and buried in a hastily dug grave.
In 2012, a dig led by the University of Leicester rediscovered this grave under a city council parking lot. Because the university had the excavation permit for the dig, it was the university's responsibility to rebury the remains after study. The plan called for reburying Richard in the city's cathedral.
Independent groups of Richard III enthusiasts contested this decision. Some wanted the remains reburied in York, the king's adopted hometown. [Gallery: The Search for Richard III in Photos]
However, a British High Court ruled on May 23 that the University of Leicester had a valid exhumation license and thus could reinter Richard's remains.
The design is different from the burial plans unveiled in September 2013, which showed a modernistic stone tomb with a simple cross design.
Instead, the remains will be laid to rest inside a lead ossuary placed inside a coffin made of English oak. The entire coffin will then be placed into a brick-lined vault in the floor of the cathedral and sealed off with the stone tomb, deeply incised with a cross. That tomb, rather than resting over a large white rose — the heraldic symbol of the House of York — will sit on a slab of dark Kilkenny marble, inscribed with the king's name, dates, motto and coat of arms.
In a statement, the Richard III Society said some of its members thought the tomb would look too stark. "There is a particular need for clearly identifiable white roses within its design," the society said.
The cost of the tomb and interment is estimated at 2.5 million pounds ($4.2 million), according to Monteith. The king's remains are expected to be reburied in the spring of 2015.
— Stephanie Pappas, LiveScience
This is a condensed version of a report from LiveScience. Read the full report. Follow Stephanie Pappas on Twitter and Google+. Follow LiveScience on Twitter, Facebook andGoogle+.