Spanish ships spread tropical fire ants around the globe in the 16th century, according to new research about one of the first worldwide invasive species.
Tropical fire ants (Solenopsis geminata) originally hail from the Americas, but are now found almost anywhere with a tropical climate. The tiny ants defend their nests aggressively, and their stings leave painful white pustules on the skin.
The ants first spread when 16th-century Spanish galleons picked them up in the New World, researchers reported Jan. 16 in the journal Molecular Ecology.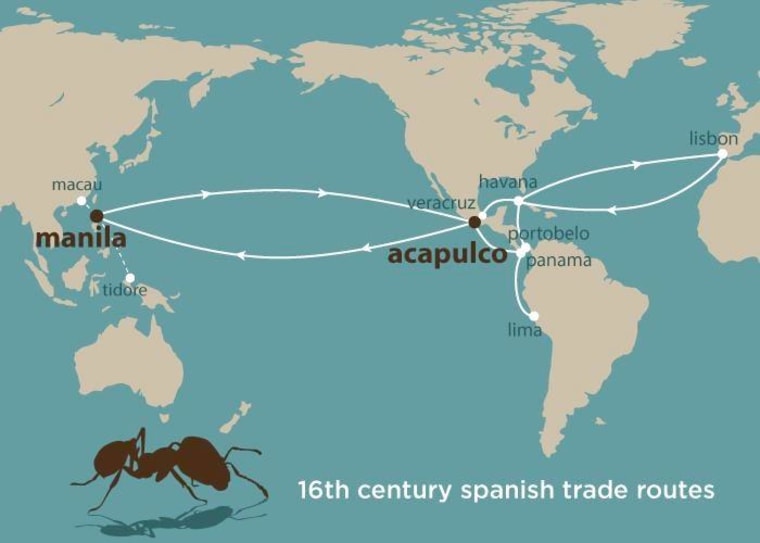 "A lot of these ships, particularly if they were going somewhere to pick up commerce, would fill their ballast with soil and then they would dump the soil out in a new port and replace it with cargo," study researcher Andrew Suarez, an entomologist at the University of Illinois, said in a statement. "They were unknowingly moving huge numbers of organisms in the ballast soil."
These unwitting stowaways found comfy accommodations along the Spanish trade routes, researchers found. They traced the insects' history by analyzing the genomes of modern tropical fire ants and found that the ants outside the Americas were most genetically similar to ants from southwestern Mexico, suggesting Mexico was the main source of the invasion.
Unknowingly, the Spanish were setting up quite a headache for future generations.
—Stephanie Pappas, LiveScience
This is a condensed version of a report from Live Science. Read the full report. Follow Stephanie Pappas on Twitter and Google+. Follow us @livescience, Facebook & Google+. Original article on Live Science.
More from Live Science