The images may be hard to recognize as those of a vessel, but they represent a tragic maritime event: a disaster that killed 128 and left a once-proud ship broken on the bottom just outside the current site of San Francisco's Golden Gate Bridge. The 345-foot SS City of Rio de Janeiro was coming into San Francisco when it struck rocks in dense fog and quickly sank on Feb. 22, 1901. Most of the dead were Chinese and Japanese immigrants, but the U.S. consul-general to Hong Kong and his family also died; 82 people survived.
The National Oceanic and Atmospheric Administration, helped by private companies, pinpointed the wreck's site in November and produced images of it with a three-dimensional sonar called Echoscope, the agency said in a news release this week. The sonar, from Coda Octopus, also was used to create images of the nearby wrecks of the SS City of Chester, which sank after a collision in 1888, and the MV Fernstream, which went down in 1952, also after a collision.
The images are part of a two-year NOAA project to document shipwrecks in the Golden Gate National Recreation Area and the Gulf of the Farallones National Marine Sanctuary. NOAA said it has plotted nine of nearly 200 ships.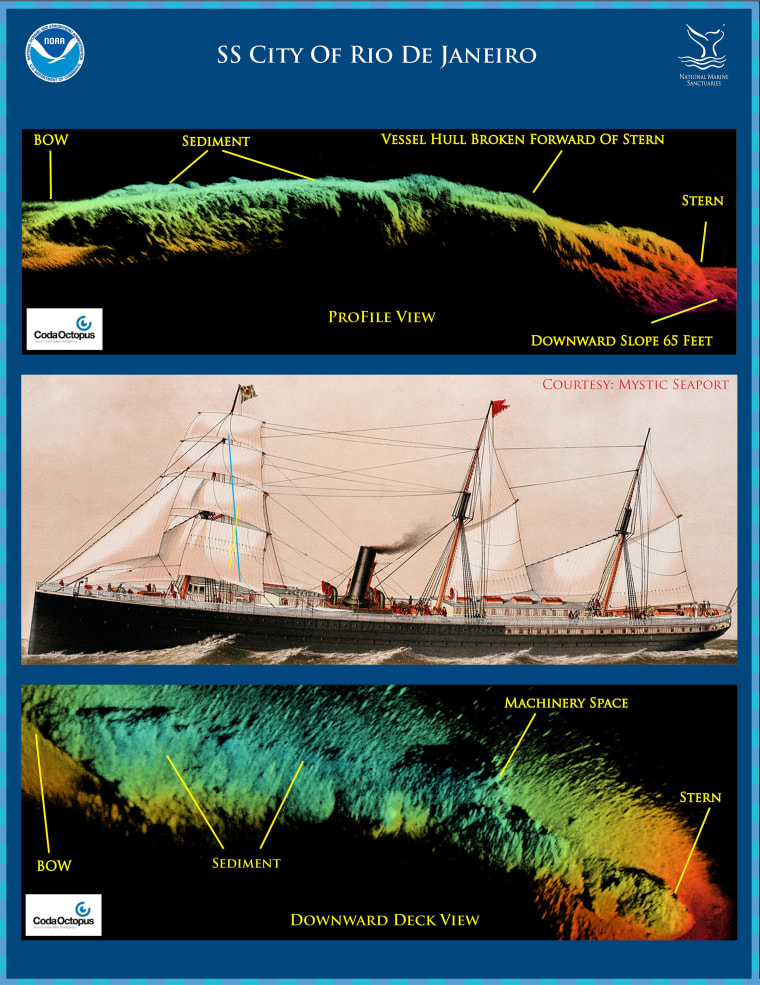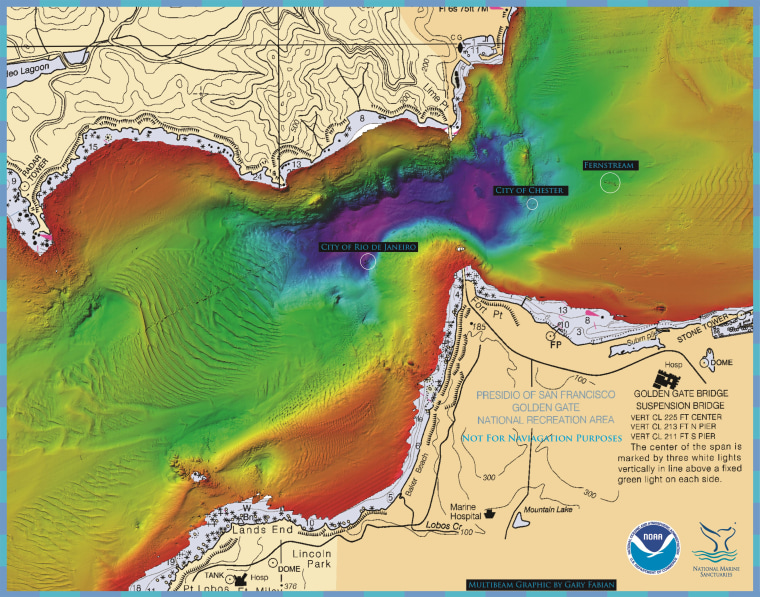 — Gil Aegerter