Google announced the finalists for its annual international science fair on Tuesday, with projects from all over the world covering a wide variety of fields — all, of course, by scientists under 18 years old.
The projects will be exhibited and judged at an event on Sept. 21, giving these kids plenty of time to arrange travel and practice their pitches. You can browse through all 20 finalists at the Google Science Fair website, but here are a few that stood out.
Girish Kumar, 17, from Singapore, created RevUp, software that analyzes any text you put into it and automatically generates quiz questions. No more making flash cards! Just copy in the text from your e-textbook or lecture and let the algorithm do its thing.
Matthew Read, 14, from England, has built an ultra-low-cost satellite that will be launched to space — that is, if he can raise the $20,000 to get it on board a rocket. The Arduorbiter uses off-the-shelf parts combined with a cheap, versatile Arduino board to bring the cost of doing orbital science down to just a couple hundred dollars.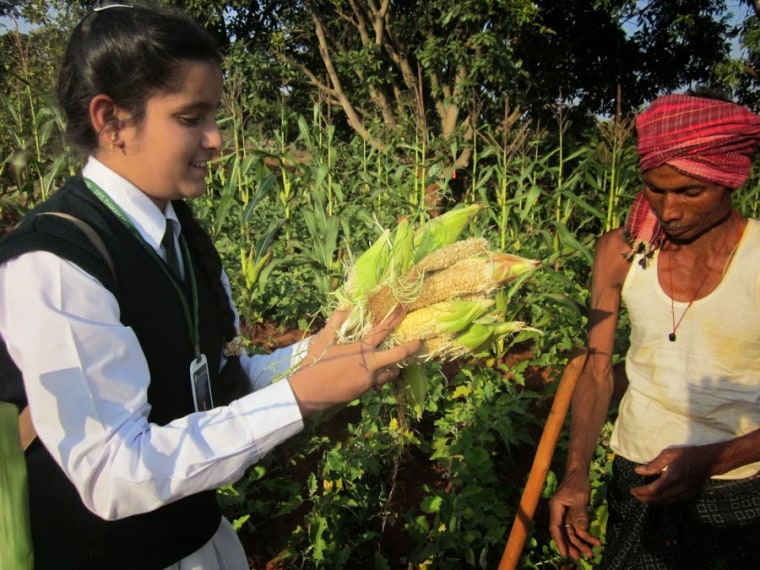 India's Sripada Srisai Lalita Prasida and Isabella O'Brien of Canada, both 13, came up separately with ways to reuse waste products to help the environment. Prasida proposes using dried corn cobs and derivatives (cast off by the millions during processing) to absorb industrial waste before it reaches waterways. O'Brien wants to grind up the many, many tons of shells left over from the seafood industry to reduce ocean acidification.
Krtin Nithiyanandam, 14, also from England, is working on a method of detecting early-stage Alzheimer's. Antibodies that attach to brain plaques associated with the disease are combined with "quantum dots" that emit light at a very specific wavelength — so essentially, you inject someone with this stuff and their brain glows if there's trouble. Anika Cheerla, a 13-year-old American, is working on a computational approach to diagnosing Alzheimer's.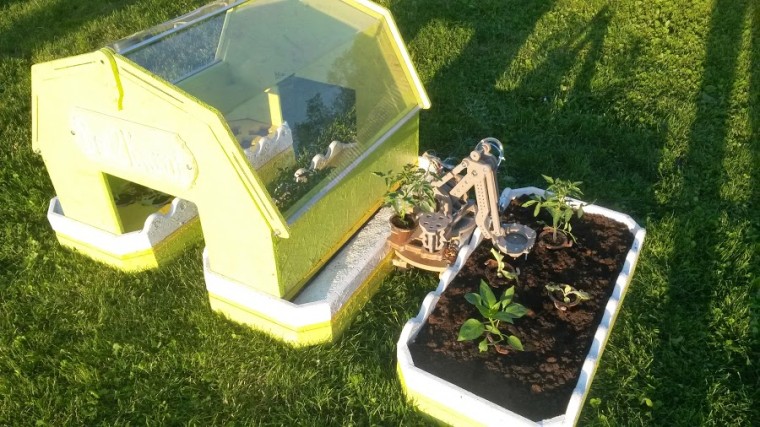 Elliot Sarrey, a French 14-year-old, built Bot2Karot, an automated vegetable garden tended by a robot arm. No need to call a friend to water your tomatoes while you're gone — just do it from your smartphone! He hopes it will encourage more people to grow their own food. Sarrey's video is all in French, but you still get a good sense of what's going on.
The judging ceremony will be broadcast live by Google in a Hangouts stream on Sept. 21, so check back on the Science Fair page then. The top prize is a $50,000 scholarship.