Remember that scene in "Aliens" where Sigourney Weaver's Ellen Ripley dons a Power Loader exoskeleton to do battle with the evil alien queen? Yeah, that was nothing.
Marine biologists and engineers have now developed a massive Exosuit weighing 530 lbs. (240 kilograms) designed for ocean depths down to 1,000 feet (305 meters) — another extreme environment where no one can hear you scream.
Researchers will take the Exosuit on its maiden journey this July, when they will use it to take samples and conduct imaging studies of the animals that live in "The Canyons," a region off the New England coast where the continental shelf plunges to depths of more than 10,000 feet (3,050 m). [Dangers in the Deep: 10 Scariest Sea Creatures]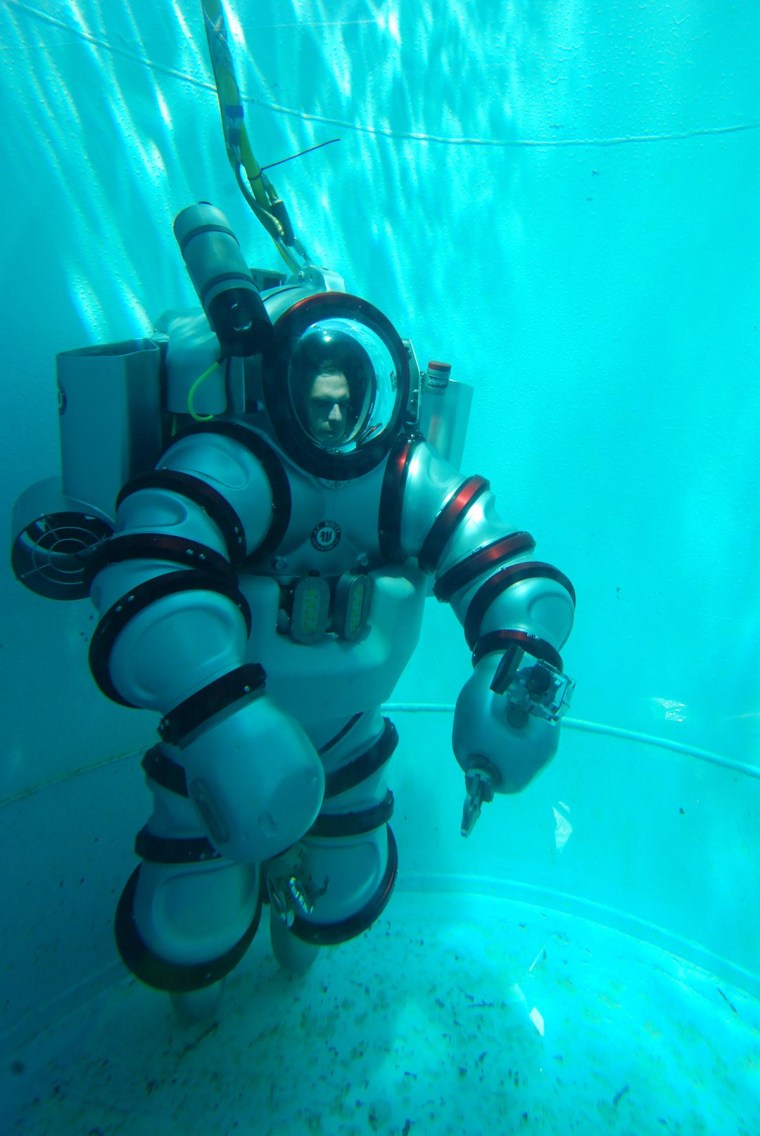 The one-of-a-kind Exosuit, on display at the American Museum of Natural History (AMNH) now through March 5, measures 6.5 feet (2 meters) tall and is made of hard metal and other materials. The pressurized suit has four 1.6-horsepower thrusters to propel the diver up, down, forward, backward or to the side.
Additionally, the Exosuit — with an oxygen system that provides up to 50 hours of life support — is equipped with a fiber-optic tether that allows for two-way communication, oxygen and pressure monitoring, and a live video feed.
The researchers on the July expedition will study bioluminescence and biofluorescence in the mesopelagic zone, found at 656 to 3,281 feet (200 to 1,000 m) below the ocean's surface, where light is dim and pressure can be 30 times greater than at the surface.
— Marc Lallanilla, Live Science
This is a condensed version of a report from LiveScience. Read the full report.
Follow Marc Lallanilla on Twitter and Google+. Follow Live Science on Twitter,Facebook & Google+.
Copyright 2014 LiveScience, a TechMediaNetwork company. All rights reserved. This material may not be published, broadcast, rewritten or redistributed.