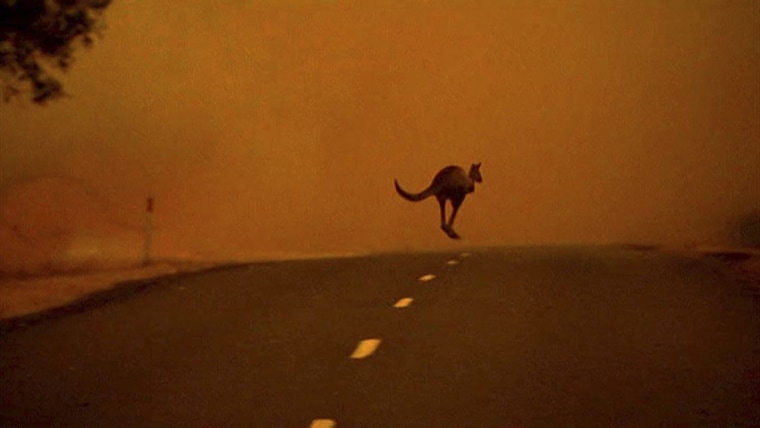 Globally, 2013 failed to shatter temperature records, but it ranks among the top 10 warmest years since recordkeeping began, according to new figures released Tuesday by government scientists. The readings, they said, are consistent with a long-term global warming trend.
According to the National Oceanic and Atmospheric Administration, the global average temperature for 2013 was 58.12 degrees Fahrenheit, which ties with 2003 as the fourth-warmest since 1880. NASA said 2013's global average was 58.3 degrees F and put the year in a tie for No. 7.  
The two agencies use different methods to collect and interpret global temperature data. One big difference is that NASA extrapolates observational data into regions without meteorological stations, including the polar regions, whereas NOAA does not.
"That means when you are looking at the global means, the numbers are slightly different," Gavin Schmidt, deputy director of the NASA Goddard Institute for Space Studies, explained on a call with reporters Tuesday. He added that the differences between them are "within the uncertainty level of what we can estimate."
Warming trend
Overall, noted Thomas Karl, director of NOAA's National Climatic Data Center, changes in temperature from year to year "are virtually the same between the two datasets." Both show a fairly dramatic warming through the early part of the 21st century and a smaller rate of warming over the past decade.

Both assessments noted that nine of the 10 warmest years on record have occurred during the 21st century. Only one year in the 20th century — 1998, an extreme El Niño year – was warmer than 2013, NOAA noted. 
Experts said the temperature readings add to evidence that global average temperatures are generally on the rise due to the burning of fossil fuels, which releases carbon dioxide into the atmosphere. Levels of CO2, a potent greenhouse gas, peaked last year at more than 400 parts per million — higher than at any point in the last 800,000 years. 
"There is year-to-year variability, there is season-to-season variability, there are times such as today where we can have snow even in a globally warmed world, but the long term trends are very clear, they are not going to disappear," Schmidt said.

Most areas of the world experienced above-average annual temperatures, and Australia had its hottest year on record. However, the United States kept relatively cool. 2013 was the 42nd warmest on record for the continental U.S., according to NOAA.
Only part of the central United States was cooler than average over land. As well, small regions scattered across the eastern Pacific Ocean and an area in the Southern Ocean of South America were cooler than average. No region of the globe set a record for low average temperatures in 2013, according to NOAA.
Trouble ahead?
The weather patterns of 2013, noted Karl, are consistent with a weak La Nina, which is associated with cool temperatures in the equatorial Pacific Ocean. Going forward, early indications are that an El Niño and its associated warmth could form this spring.
If this is indeed the case, James Hansen and colleagues at colleagues at Columbia University noted in a commentary released Tuesday, the result may be "record global temperature in 2014 or 2015."
John Roach is a contributing writer for NBC News. He started this role in November of 2005. Roach is responsible for environmental coverage on the website. Roach has also contributed to National Geographic News, MSN, and other outdoor and environment related magazines. To learn more about him, visit his website.