JERUSALEM — What did an Israeli family find when they decided to renovate their Jerusalem home?
A 2,000-year-old ritual bath known as a mikveh. The discovery wasn't the result of careful digging and research — workers pretty much fell into the bath as they began work on the house's living room floors.
"During the construction work, the heavy-duty machines just dropped into the earth" says Oriya, the owner of the house in Jerusalem's picturesque Ein Kerem neighborhood. "So we started digging with our bare hands and understood we found something big."
Oriya and her husband Tal — who asked that their last name not be used — are parents to six children, and three years ago were looking to buy a house with some charm, warmth and history. Or as Oriya put it, "with walls that can talk."
They didn't expect that history to go back thousands of years.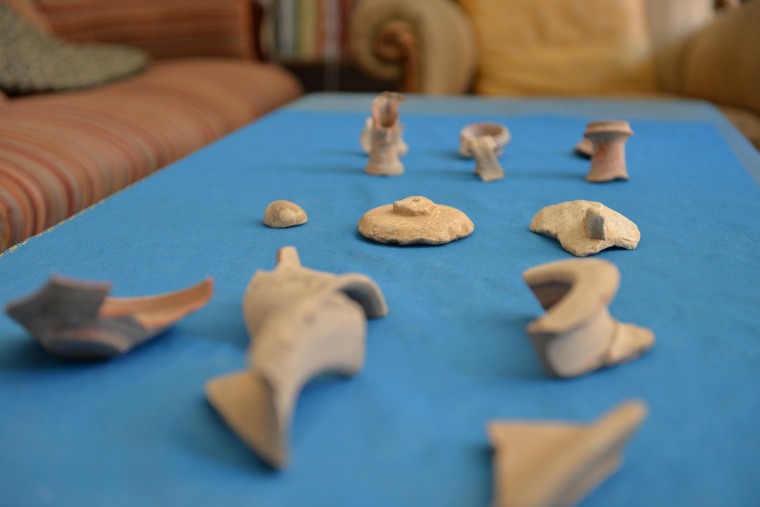 After unearthing the archaeological treasure beneath their living room floorboards, Oriya and Tal had to ask themselves a question most homeowners don't encounter during a typical renovation: Do we need to call the authorities?
"It didn't stop bothering us," Oriya said. "We knew we had to expose this for everyone to see and enjoy."
News of their discovery reached Amit Reem, an archaeologist at the Israel Antiquities Authority. He was amazed to discover the ancient ritual bath, now hiding right there under a pair of wooden doors the owners had installed after construction was done.
Read More: Behold! Jerusalem Dig Turns Up Priestly Bathtub from Jesus' Time
"With this finding I think we can say for sure that in this area of modern Ein Karem there was a Jewish village dating 2,000 years ago," Reem said.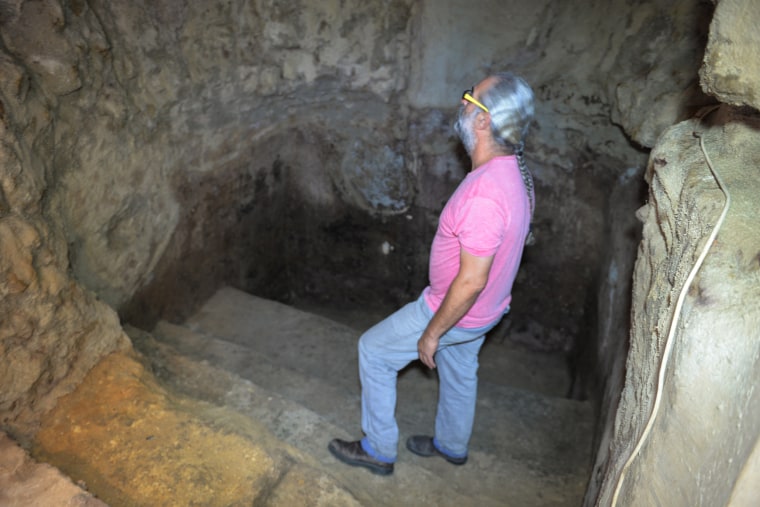 A modern aluminum ladder now lead from the house's interior down into the small ritual room dating back to the 1st century. A short staircase leads to the bottom of the immersion pool that measures about 11 feet long and 7 feet across. In this chamber, Reem and his team found pottery vessels dating to the time of the Second Temple and traces of fire that might constitute evidence of the destruction caused by Roman and Jewish fighting between 66 and 70 AD.
"Such instances of finding antiquities beneath a private home can happen only in Israel, and Jerusalem in particular," Reem said.
The Israel Antiquities Authority awarded the homeowners a certificate on Wednesday for exhibiting good citizenship for reporting their discovery of the ritual bath.