Can't stand another second of 2016? Too bad.
As if this horrible, no good, very bad year wasn't excruciating enough, know that an extra second is being added to clocks on Dec. 31. That means before the world can ring in 2017 at midnight on Saturday, this crummy year — which already included an extra day in February — will overstay its welcome 'til the bitter end.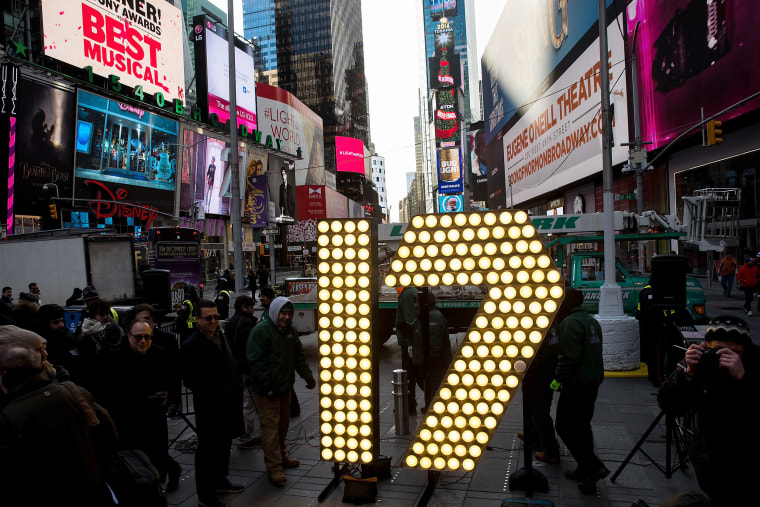 The reason? So-called "leap seconds" get tacked on every few years in order to keep clocks in sync with the Earth's rotation.
In other words, there's a discrepancy between (1) how long it takes the Earth to rotate, which fluctuates and is affected by factors such as the ocean tides, and (2) the time shown on superscientific and superprecise atomic clocks created by humans, according to the U.S. Naval Observatory.
This leap second system was first trotted out in 1972, and has become fairly common, with the most recent being required in June 2015. A second might seem like nothing to the average person, but a discrepancy over time can have a big effect on our space probes and satellites, scientists say.
So this year, to get the two times to jibe again, a second will be added at 23 hours, 59 minutes and 59 seconds in Greenwich Mean Time, or Universal Time. For those on the East Coast, that translates to 6:59:59 p.m.
What could happen during that one fleeting second, as that single grain of sand slips through our collective hourglass?
For starters, people already have plans to ensure some of our most treasured celebrities stay put.
One South Carolina man even started a GoFundMe page to "help protect" actress Betty White from 2016, jokingly offering to fly to wherever she is and ensuring her fans that she's doing just fine.
Others said they want Mary Tyler Moore, who celebrated her 80th birthday on Thursday, to keep turning the world on with her smile through year's end.
Meanwhile, an extra second is giving some people a chance to knock out everything on their 2016 bucket lists — including finally learning Latin or Gregorian chanting. Good luck, procrastinators!
OK, so while this year wasn't the pits for everyone — after all, Leonardo DiCaprio finally got his Oscar — many folks on social media are still ready to say "bye Felicia" and other colorful colloquialisms to 2016.
For them, the New Year can't get here fast enough. Good riddance.