After years of controversy over the rightful resting spot for King Richard III, officials have finally decided on the details for reburying the 15th-century English ruler.
His remains will be laid to rest on March 26, 2015, in Leicester Cathedral during one of three services to honor the king, the University of Leicester announced Thursday.
Richard's remains, which were discovered beneath a parking lot in Leicester in 2012, will be tucked away in a tomb made of Swaledale fossil stone. The design for the tomb was unveiled June 16.
A judicial review concluded on May 23 that the University of Leicester had the legal right to reinter Richard III's remains — turning aside challenges by some fans of Richard III who said the king should be reburied in York, where he spent a good deal of his life.
King Richard ruled England from 1483 to 1485. He died at the Battle of Bosworth, the final battle in the War of the Roses. Richard's body was buried in a hastily dug grave — and historians lost track of its whereabouts over the centuries.
The skeleton discovered as part of an archaeological effort led by the University of Leicester. Once the identity was confirmed, researchers and officials began to discuss the plan for reburial. [Gallery: The Search for Richard III in Photos]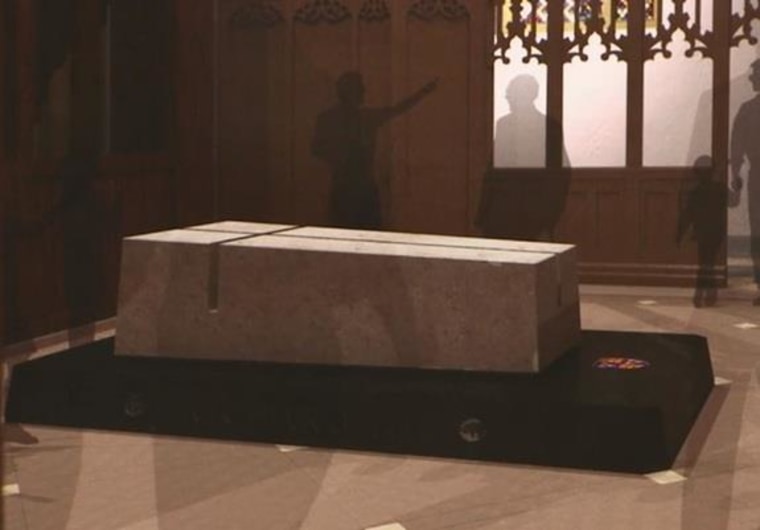 On March 22, the university will place the king's remains into a lead-lined coffin. The coffin will be taken from Leicester to Bosworth, to honor the place where Richard III spent his last days, then returned to Leicester Cathedral that evening.
Richard III's remains will lie in repose for three days. The March 26 service will be followed by similar events on March 27 and 28. The cost of the tomb and the reinterment has been estimated at $4.2 million (£2.5 million).
— Jeanna Bryner, LiveScience
This is a condensed version of a report from LiveScience. LRead the full report. Follow Jeanna Bryner on Twitter and Google+. Follow LiveScience on @lTwitter, Facebook and Google+.