A series of square, straight and ringlike ditches scattered throughout the Bolivian and Brazilian Amazon were there before the rainforest existed, a new study finds.
These human-made structures remain a mystery: They may have been used for defense, drainage, or perhaps ceremonial or religious reasons. But the new research addresses another burning question: whether and how much prehistoric people altered the landscape in the Amazon before the arrival of Europeans.
Sign up for top Science news delivered direct to your inbox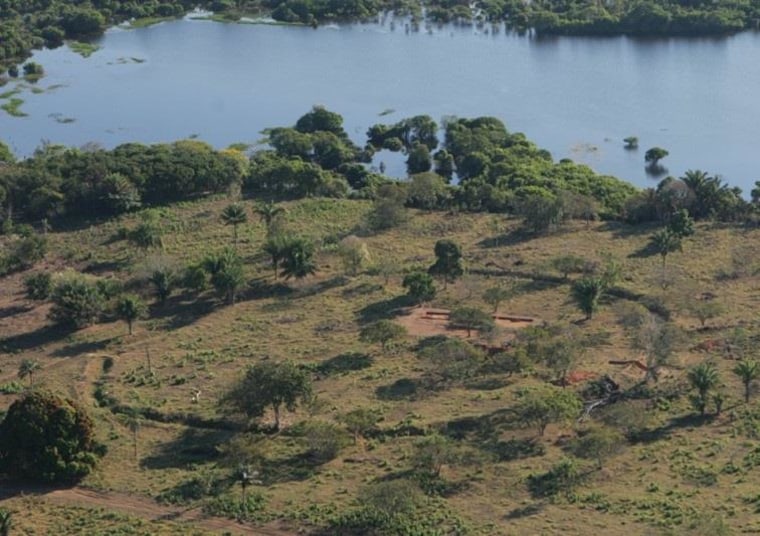 "People have been affecting the global climate system through land use for not just the past 200 to 300 years, but for thousands of years," said study author John Francis Carson, a postdoctoral researcher at the University of Reading in the United Kingdom. [ See Images of the Ancient Amazonian Earthworks ]
For many years, archaeologists thought that the indigenous people who lived in the Amazon moved across the area while making barely a dent in the landscape. Since the 1980s, however, deforestation has revealed massive earthworks in the form of ditches up to 16 feet deep, and often just as wide.
After about 2,000 years ago, more and more tree pollen appears in core samples, including fewer drought-resistant species and more evergreens, the researchers report in the journal Proceedings of the National Academy of Sciences.
The earthworks predate this shift, which reveals that the diggers of these ditches created them before the forest moved in around them. The new study suggests that the modern forest is a coproduction between humans and nature.
—Stephanie Pappas, LiveScience
This is a condensed version of a report from LiveScience. Read the full report. Follow Stephanie Pappas on Twitter and Google+. Follow us @livescience, Facebook & Google+.