Years of searching have unearthed a gene that may prevent potato plants from succumbing to the notorious blight that once devastated Ireland. Over a million people died of starvation in the mid-19th century and millions more left the country when a pathogen known now as Phytophthora infestans killed off much of the potato crop. Researchers have been scouring the genetic makeups of wild potato plants for anything that might allow them to resist the still-dangerous blight and prevent growers from having to use repeated chemical sprays to keep crops safe.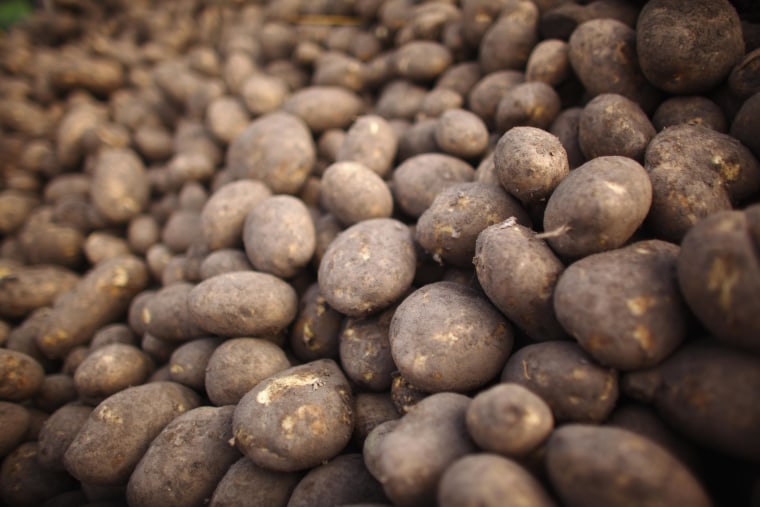 Those efforts bore fruit (or rather, tubers) recently with the discovery of a gene from a South American potato that triggers an immune response when a plant is infected, limiting the disease's spread. If crop potatoes could be equipped with this "elicitin response gene," they would be naturally resistant to the blight (which is itself still under investigation) and similar pathogens. The researchers already successfully spliced the gene into a test plant, so hardier potatoes may not be far away.
The study, from scientists at Wageningen University in the Netherlands, appears this week in the journal Nature Plants.
IN-DEPTH
SOCIAL
-Devin Coldewey