Southerners have long been characterized as a warm and hospitable bunch, but are they still as polite when they're about to be executed?
A study of hundreds of condemned prisoners didn't conclusively answer that question, but it did find that Southern death-row offenders are more likely to apologize for crimes in their final statements than offenders from other regions of the U.S.
Judy Eaton, an associate professor of psychology at Wilfrid Laurier University in Brantford, Ontario, analyzed the final words of executed prisoners from across the U.S. — 299 Southerners and 60 non-Southerners — between January 2000 and December 2011. She found that offenders were twice as likely to apologize in their final statements if they were from a Southern state.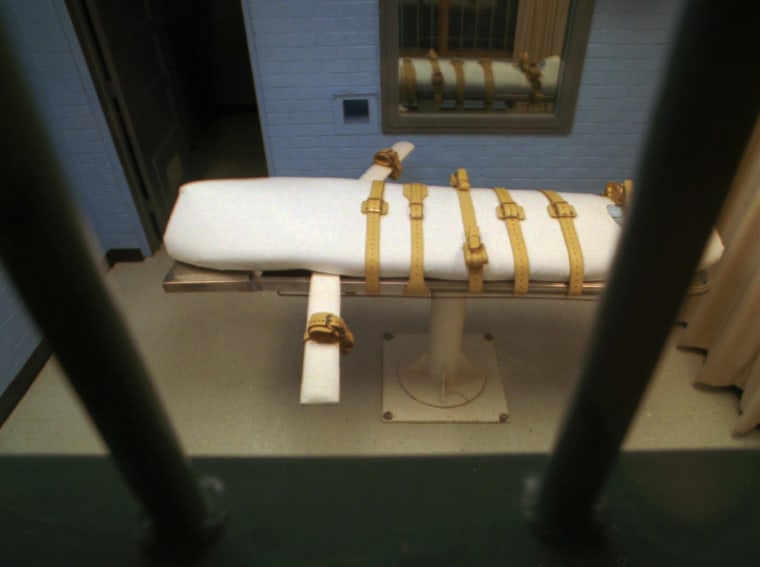 But that doesn't necessarily mean that Southerners were more remorseful.
"The analysis revealed that they were not more likely than non-Southerners to express remorse, defined as the extent to which they accepted responsibility, asked for forgiveness, expressed regret, and appeared to be earnest," the study said.
In other words, true remorse means more than simply saying "I'm sorry."
"Thus, the absence of any other indicators of remorse in the Southern sample suggests that their apologies, while more frequent than those of non-Southerners, were not necessarily more heartfelt," Eaton wrote.
Another limitation of the study is that data on where the offenders were originally from were not available. Offenders were classified as "Southern" or "non-Southern" based on the state in which they were executed.
Nonetheless, Eaton concluded, "These findings are notable in that they provide further evidence of the Southern culture of honor using a nontraditional sample."
The study, "Honor on Death Row: Apology, Remorse, and the Culture of Honor in the U.S. South," was published in the open-access journal SAGE Open.