Supreme Court Justice Ruth Bader Ginsburg, a pioneer for gender equality, has been celebrated with tattoos, nail art, Halloween costumes — and, full disclosure, a pop biography by this reporter.
But this week brought an entirely new frontier in Ginsburgiana: An entire praying mantis species.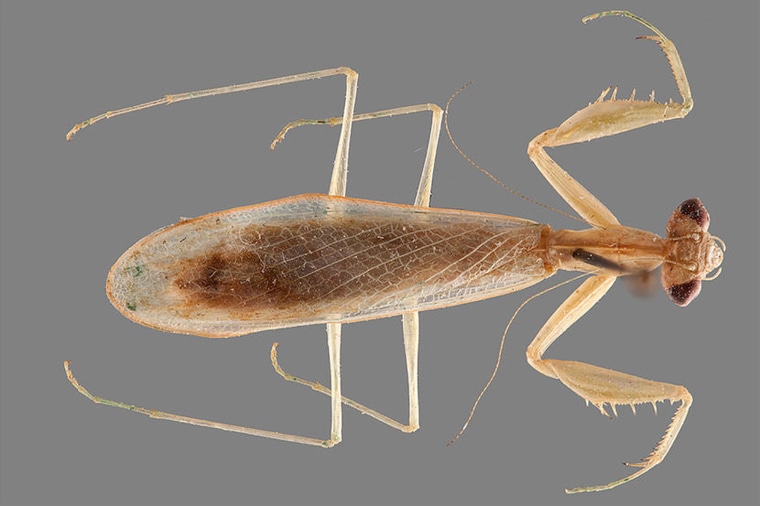 Researchers at the Cleveland Museum of Natural History and Case Western Reserve University announced Wednesday that they had found a new approach to identifying praying mantises, using a "female genitalia character system" instead of the male-oriented one that is customary.
"The research is the first formal study to use female genital structures to delimit a new species of praying mantis," according to a news release from the museum.
"The new species from Madagascar was named in honor of Ruth Bader Ginsburg, associate justice of the Supreme Court of the United States, for her relentless fight for gender equality," the release said.
The species' full name, according to authors Sydney Brannoch and Dr. Gavin Svenson, is IIlomantis ginsburgae (ill-oh-mantis ginnz-BURG-ee).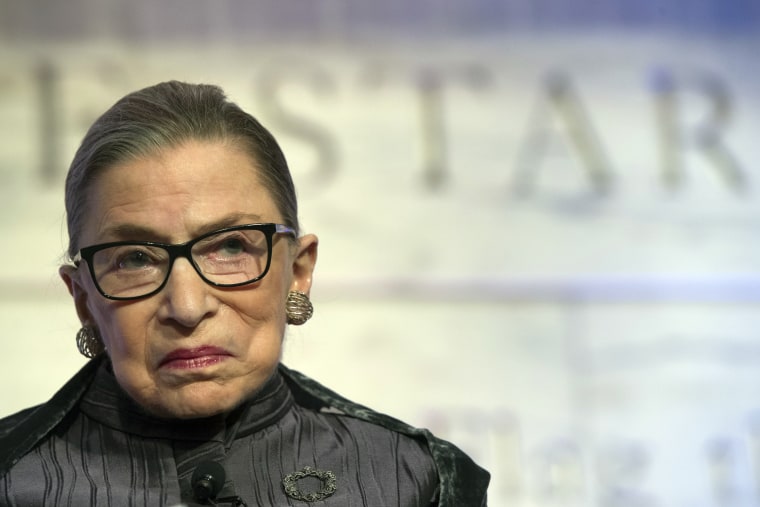 "As a feminist biologist, I often questioned why female specimens weren't used to diagnose most species," said Brannoch, adding, "It is my hope that our work not only sets a precedent in taxonomy but also underscores the need for scientists to investigate and equally consider both sexes in other scientific investigations."
Ginsburg's famous jabots, the neck accessories she invariably wears on the bench and for public occasions, also played a part. The IIlomantis ginsburgae has a distinctive, jabot-like neckplate.
Praying mantises are also famous for "sexual cannibalism," which involves the female of the species biting the head off the male during copulation, about a third of the time.