Ongoing conflict in Syria has given looters the opportunity to run free among the country's most valuable archaeological sites, new satellite imagery shows. The American Association for the Advancement of Science studied images taken of several proposed World Heritage sites in Syria and found that some sites that were practically untouched in 2011 are now riddled with thousands of pits dug by looters.
The ancient city of Mari, founded in the early third century B.C., is pictured above, with some of its more than 1,300 pits circled. Earlier imagery, below, shows that it was well-preserved just a few years ago.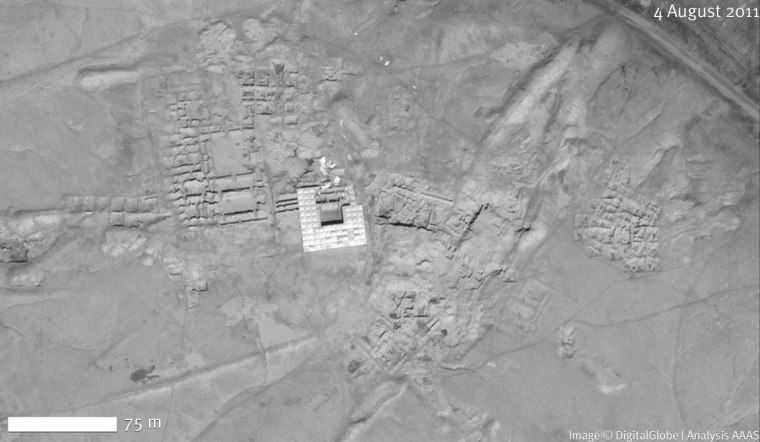 The newer city of Dura-Europos, founded in the third century B.C., had even more damage, with 3,750 pits identified from satellite data. Some buildings were totally demolished, presumably by the forces of the extremist Islamic State, or ISIS.
"These images show the destruction of ancient artifacts, architecture, and most importantly, archaeological context that is the record of humanity's past," said the University of Pennsylvania's Katharyn Hanson. The report should help inform future preservation efforts and, with luck, prevent extensive looting from occurring in other war zones.
IN-DEPTH
—Devin Coldewey