Ever wondered about those elaborately carved openings on violins — what they do, and how they came about? Researchers at MIT and the North Bennet Street School in Boston did, and what they found out is fascinating. Over seven years of comparing measurements, X-rays and CAT scans of hundreds of violin-like instruments dating all the way back to the 10th century, researchers found that the characteristics of the instruments underwent changes surprisingly like evolution by natural selection.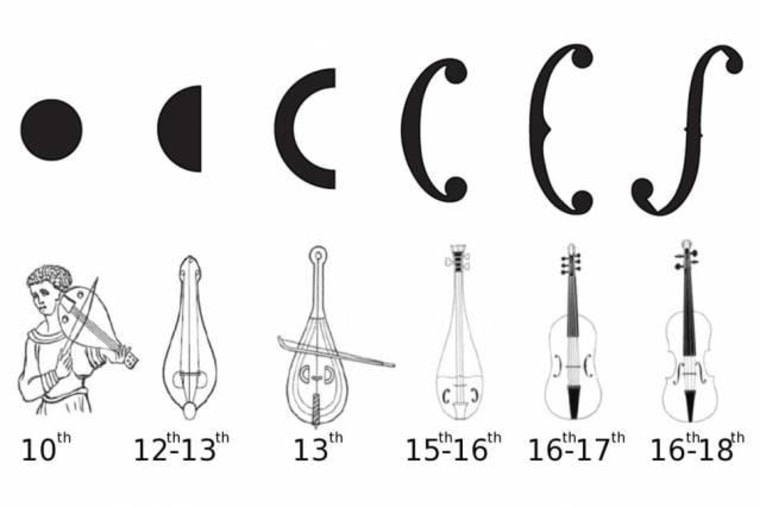 It turns out that sound propagates best along the edges of the openings in the violin's body, and that the curved, elongated "f" shape in later instruments not only produces more "acoustic power," but takes up less space than the earlier circular or semicircular holes. But even master violinmakers, speculates MIT's Nicholas Makris, probably didn't know the physics of it. Instead, tiny changes in the shapes due to error or stylistic flourishes (like mutations in genes) would have improved or worsened the resulting sound, and better-sounding violins would "survive" to be the template for more and better models.
This doesn't demean the craftsmanship of artisans like the Stradivari, whose violins stand up to scrutiny today. They may not have known exactly what they were doing, but they did it better than anyone else.
"Mystery is good, and there's magic in violinmaking," concluded Makris. "But here, for us, it's good to understand scientifically as much as you can."
IN-DEPTH
SOCIAL
—Devin Coldewey