Scientists excavating an ancient Wyoming sinkhole containing a rare trove of fossils of Ice Age mammals have unearthed hundreds of bones of such prehistoric animals as American cheetahs.
The two-week dig by an international team of researchers, led by Des Moines University paleontologist Julie Meachen, marked the first exploration of Natural Trap Cave at the base of the Bighorn Mountains in north-central Wyoming since its initial discovery in the 1970s.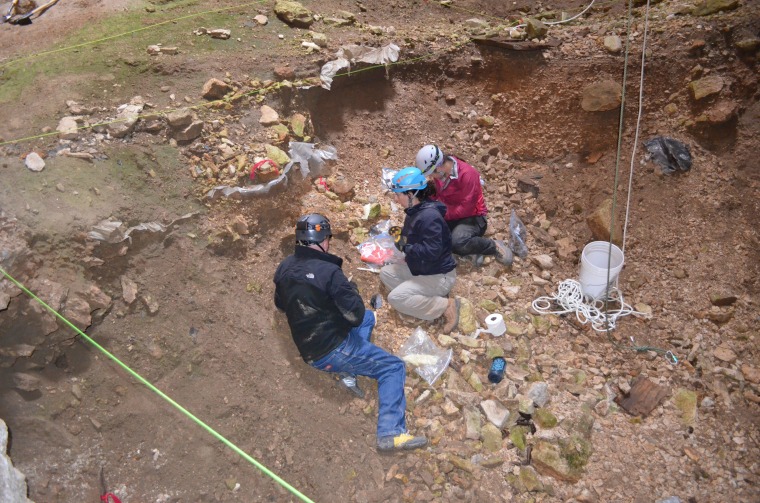 The extensive excavation uncovered roughly 200 large bones of animals like horses that roamed North America from 12,000 to 23,000 years ago, and an uncounted number of microfossils of creatures such as birds, lizards and snakes, Meachen said.
"We found evidence of bison, a bit of gray wolf and quite a lot of cheetah and horse," she said of the first of three planned annual digs, which ended on Friday.
Researchers expect their study of the fossils to provide new insights into the climate, diets and genetic diversity of North American creatures that disappeared during the Ice Age extinction more than 10,000 years ago. Animals fell 85 feet to their deaths after stumbling into the 15-foot-wide mouth of the cavern, and were unusually well-preserved by cold and damp conditions, Meachen said.
— Reuters