A sunken Bronze Age village dating to perhaps 2,500 B.C. has been discovered by researchers diving off the coast of Greece. A team from the University of Geneva was undergoing diving training in 2014 at Lambayanna beach in Kiladha Bay, an area south of Athens rich in ancient settlements and artifacts. While training, they found evidence of an entire village hidden beneath the waves. They returned in force in 2015 to perform a serious inspection of the site.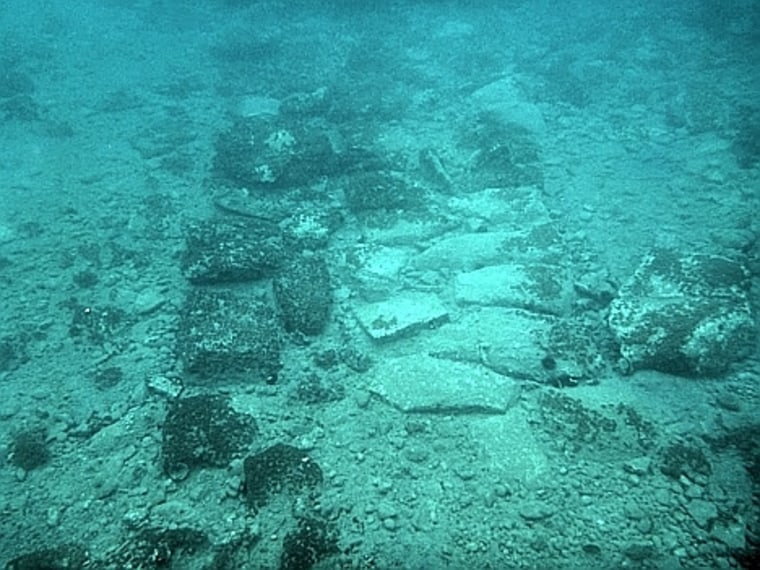 Several buildings are evident among the ruins, still prominent though of course extremely eroded by time. They match the type built in the Greek Bronze Age, although there are also defensive walls and towers of a "massive nature, unknown in Greece until now," as lead researcher Julien Beck described them to Spero News. He called the site an "archaeologist's paradise." The expedition is being overseen by the Swiss School of Archaeology in Greece.
Related: Amphipolis Mystery: Ancient Greek Tomb Contained at Least Five Corpses
It's unknown why the site is so heavily fortified — it may have been a storage area for goods to be traded. Whatever its purpose, the village clearly sank beneath the sea long ago — although the cause of that, be it rising sea levels or shifting tectonic plates, is not speculated on by the researchers.