An octopus no bigger than a pencil eraser? It's true: The Caribbean pygmy octopuses that hatched this month at The Aquarium at Mote Marine Laboratory in Sarasota, Fla., are no bigger than about a quarter-inch (6 millimeters) across.
The mother octopus laid about 50 eggs after coming to the aquarium from the rocky-bottomed underwater habitat off Sarasota, and the babies hatched overnight on March 17-18. These particular pygmies (Octopus mercatoris) are nocturnal, and the babies typically hide so they won't be eaten by predators. Cephalopod specialist Brian Siegel is keeping watch on the brood.
The shy little darlings aren't on display right now, but they'll eventually grow to the size of silver dollars. In the meantime, you can see a blue-ringed octopus in an exhibit at the Mote Aquarium called "Survivors: Beautiful and Extreme Adaptations."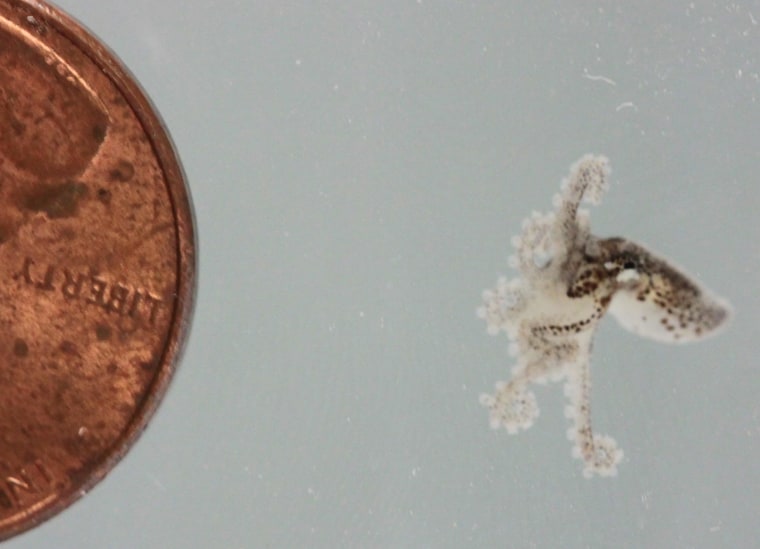 Tip o' the Log to Katherine Harmon Courage, blogger at Scientific American's Octopus Chronicles and author of "Octopus! The Most Mysterious Creature in the Sea."