A wall painting, dating back over 4,300 years, has been discovered in a tomb located just east of the Great Pyramid of Giza.
The painting shows vivid scenes of life, including boats sailing south on the Nile River, a bird hunting trip in a marsh and a man named Perseneb who's shown with his wife and dog.
Sign up for Science news delivered direct to your inbox
While Giza is famous for its pyramids, the site also contains fields of tombs that sprawl to the east and west of the Great Pyramid. These tombs were created for private individuals who held varying degrees of rank and power during the Old Kingdom (2649-2150 B.C.), the age when the Giza pyramids were built.
The new painting was discovered in 2012 by a team from the Institute of Oriental Studies of the Russian Academy of Sciences, which has been excavating these tombs since 1996.
Scientists discovered the painting when they began restoring the tomb of Perseneb, a man who was a "priest" and "steward," according to the tomb's inscriptions.
His tomb, located 1,000 feet (300 meters) east of the Great Pyramid of Giza, contains an offering room, central room and burial chamber.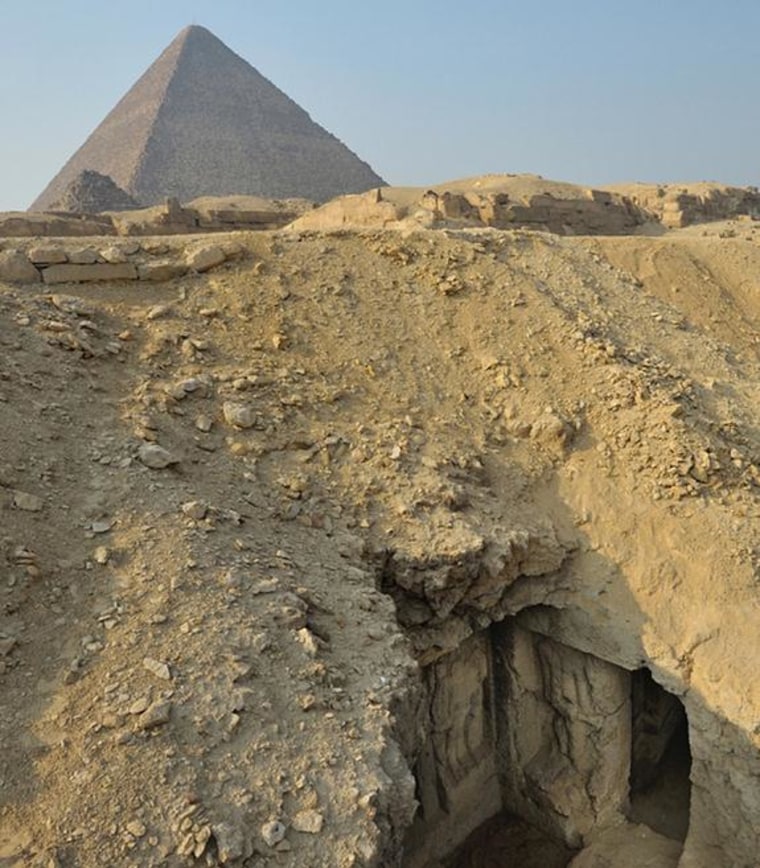 "The painting was made on a thin layer of fine white plaster darkened with 19th-century soot and dirt. By the time of recording, only about 30 percent of the original plaster had preserved on the wall," wrote Maksim Lebedev, a reader (the American equivalent is a professor) at the Russian State University for the Humanities, in an email to Live Science.
The reconstructed painting reflects ancient life. At the top of the painting there are images of boats sailing the Nile River, their sails pointing south. They "probably represent the return of the owner from the north after a pilgrimage or inspection of his funerary estates," Lebedev said. Funerary estates were tax-exempt property left by the deceased to help support surviving dependents and the upkeep of his tomb.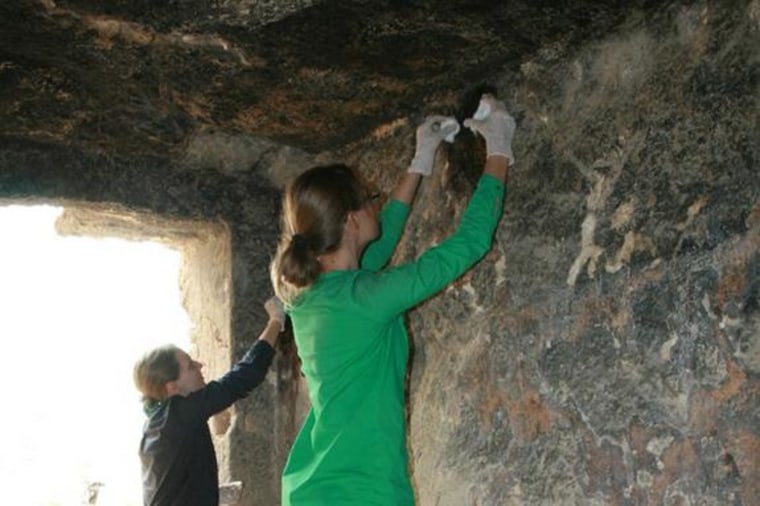 The painting's "two lower registers preserved representations of various agricultural scenes: plowing, sowing, workers driving sheep over sown seed, driving donkeys laden with sheaves to the threshing floor," Lebedev said. The painting also shows an image of Perseneb, his wife and what appears to be his dog.
- Owen Jarus, Live Science
This is a condensed version of an article that appeared on Live Science. Read the entire story here. Follow Live Science @livescience, Facebook & Google+.
Copyright 2014 LiveScience, a TechMediaNetwork company. All rights reserved. This material may not be published, broadcast, rewritten or redistributed.