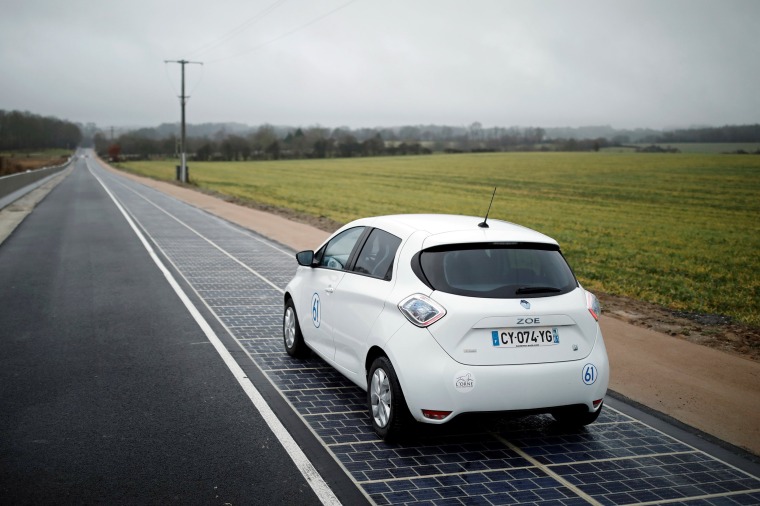 France has just opened what it claims is the first public solar panel road in the world, officials said on Thursday.
The French Ministry of the Environment announced the inauguration of the "unprecedented" new road on Thursday, which is covered by solar panels and stretches for more than half mile in the town of Tourouvre-au-Perche in Normandy, France.
The road, called the Wattway, was officially opened Thursday by French Minister of Ecology Ségolène Royal and Mayor Guy Monhée, according to a statement from the environmental ministry.
The stretch of road is covered in photovoltaic panels, which transform solar energy into electricity.
"This new technology is unprecedented," the ministry said in its statement.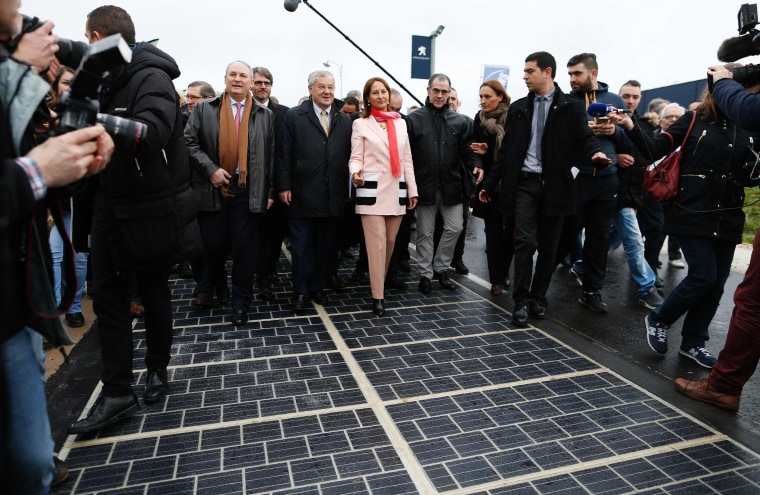 French officials hope the road will generate enough electricity to power streetlights in the small town of about 3,400 residents.
The program is designed to test on a large scale the behavior of the solar road under average car and truck traffic, according to the ministry's statement.
Related: Missouri Plans to Build Solar Panels into Road Along Old Route 66
The road will be used by approximately 2,000 motorists a day during its two-year test period, according to the Guardian.
Royal, the ecology minister, said earlier this year that she wants to pave 1000 kilometers (621 miles) of road with solar panels over the next five years.