Biologists say they swapped human genes into the genetic code used by common yeast cells — and found that the cells could continue to function and grow.
The results of the experiment, published in this week's issue of the journal Science, support the view that different species use similar genetic tool kits to govern cellular functions.
"It's a beautiful demonstration of the common heritage of all living things — to be able to take DNA from a human and replace the matching DNA in a yeast cell, and have it successfully support the life of the cell," senior author Edward Marcotte, co-director of the Center for Systems and Synthetic Biology at the University of Texas at Austin, said in a news release.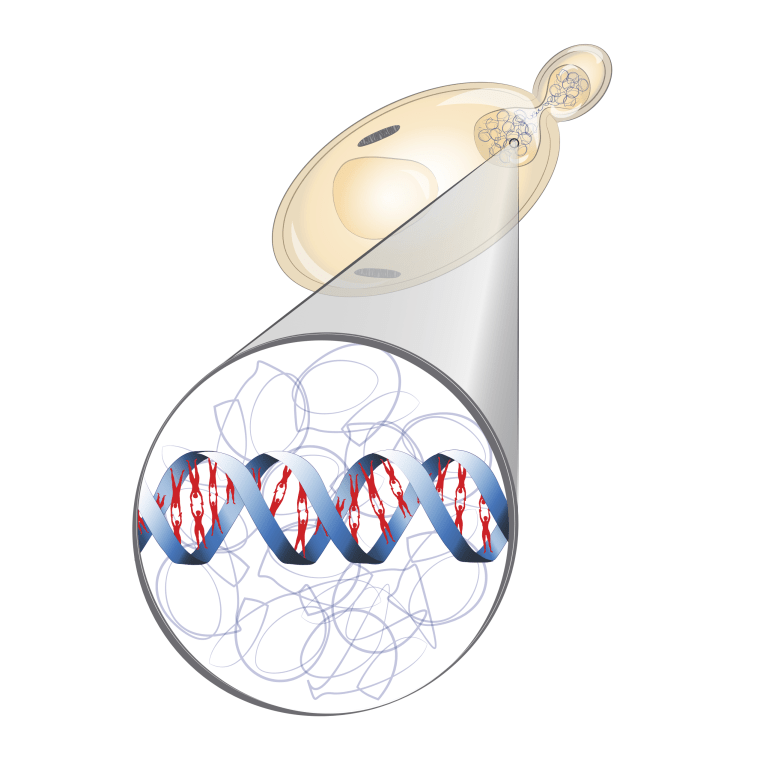 The experiment also raises the prospect of customizing yeast to test how a range of therapies could affect assorted disease-related mutations in the human genome — without putting the humans at risk.
"We could find out if one of the standard treatments would work on your particular version of the gene, or if maybe another drug would be even better," said UT-Austin biologist Claus Wilke, a co-author of the Science paper.
The researchers identified 414 yeast genes that were considered essential for survival and growth, and tried replacing them with human genes that performed a similar function. They found that 176 of those "essential" genes could be successfully humanized. The success rate was high for certain functions (such as making cholesterol), but zero for others (such as initiating DNA replication).
The findings drew a warm reception from other biologists. "It's quite amazing," Matthew Hahn of Indiana University told Science Now. "It justifies continuing working in yeast as a model ... to help understand human genes," Nevan Krogan of the University of California in San Francisco told The Scientist.
This has been a big week for yeast: Researchers reported in the journal Nature Chemical Biology that brewer's yeast could be genetically engineered to produce opioid drugs like morphine as well as other compounds that typically have to be extracted from plants.
The prospect of home-brewing synthetic morphine from plain old sugar set off alarm bells in the scientific community. Policy experts are calling for tighter regulation of yeast-based manufacturing methods — a field of research that promises to usher in an age of cheaper biofuels, custom-made medicines and healthier kinds of beer, wine and bread.
IN-DEPTH
SOCIAL
In addition to Marcotte and Wilke, the authors of "Systematic Humanization of Yeast Genes Reveals Conserved Functions and Genetic Modularity" include lead author Aashiq Kachroo, Jon Laurent, Christopher Yellman and Austin Meyer.