Scientists and spacefliers will be focusing attention on near-Earth objects when the first-ever Asteroid Day plays out on Tuesday — not so much to raise money, but to raise awareness about the potential threat from above and what to do about it.
That last part is the hard part, says Tom Jones, a planetary scientist and former NASA astronaut who's an adviser for Asteroid Day. He told NBC News that the biggest consciousness-raiser hit us two years ago, in the form of a nuclear-scale meteor blast that shook the Russian city of Chelyabinsk.
"That was a crystallizing event for people who hadn't been paying attention to the asteroid threat," Jones said. "Chelyabinsk isn't in the news cycle anymore, but I don't think the public has lost sight of the idea that we are repeatedly struck by asteroids."
If Chelyabinsk alone isn't enough to grab the public's attention, movies ranging from "Armageddon" and "Deep Impact" to "Gravity" reinforce the message about the impact of cosmic impacts.
"The goal of Asteroid Day is to translate that awareness from Chelyabinsk and pop culture into ongoing support for government efforts and volunteer efforts to find asteroids ... and have a plan on the shelf to do something about them," Jones said.
Related: How Asteroid Mission Could Head Off 'Armageddon'
The centerpiece of Asteroid Day is the 100X Declaration, an online petition calling for the world's governments and scientists to increase the rate of asteroid detection by 100 times. It's already been signed by scores of luminaries, ranging from Bill Nye the Science Guy to rocker/astrophysicist Brian May and singer/songwriter/activist Peter Gabriel.
Jones said the long-term goal is to get a million people around the world to sign the petition.
The organizers of Asteroid Day chose June 30 as the date for the annual event, because on that day in 1908, a near-Earth object exploded over an isolated area of Siberia known as Tunguska and flattened an area of forest nearly the size of Tokyo. That was the biggest cosmic blast to hit Earth in recent history, but there have been plenty of smaller impacts since that time.
Scientists say it's only a matter of time before another Tunguska-scale explosion occurs, or an even more catastrophic asteroid impact like the one that did in the dinosaurs 65 million years ago.
Find them before they find us
So what is to be done? The first thing is to find killer asteroids before they find us. "We really have a gap in the knowledge that can assure us that we're not going to be struck," Jones said.
NASA has done a great job of identifying the biggest threats — that is, the potentially civilization-ending space rocks that measure more than a kilometer (0.6 miles) wide. Based on a statistical analysis, NASA says it's found more than 90 percent of the estimated 981 asteroids in that category, satisfying a congressional mandate.
However, NASA is falling short on Congress' follow-up mandate to track at least 90 percent of the near-Earth objects that are at least 140 meters (460 feet) wide. Such asteroids are big enough to obliterate a city. Even less progress has been made to identify the hundreds of thousands of near-Earth asteroids in the Tunguska size range (around 40 meters or 130 feet wide).
To close the gap, Jones said the scientific community needs to step up its detection rate from 1,000 to 100,000 near-Earth objects per year. "That would be a comfortable level of knowledge to have," he said.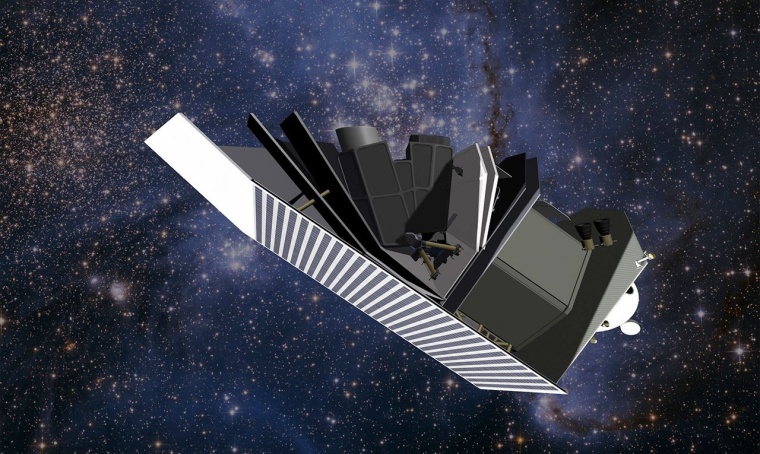 The best way to get there is to launch a space telescope with infrared sensors that are optimized to spot near-Earth objects — particularly objects that could hit us from Earth's sunward side, which is currently a cosmic blind spot.
One such telescope is known as Sentinel. The nonprofit B612 Foundation is trying to raise hundreds of millions of dollars to fund the project, and although recent reports have suggested that the fundraising effort hasn't made much progress, the foundation says it's persevering.
"Sentinel is just one solution to accelerate the discovery rate," Jones said. Another solution could be NEOCam, a telescope proposal that's working its way up the NASA chain. If both telescopes end up getting funded, their missions could complement each other.
Would we need to use nukes?
So far, none of the near-Earth asteroids on NASA's list poses a significant threat of collision — but Jones said it's crucial to formulate a plan to deal with a potential killer asteroid. Four strategies have risen to the top for planning purposes:
Station a "gravity tractor" near the asteroid for several years, using gravitational attraction to pull it away from a threatening path.
Zap the asteroid with ion beams or laser beams, with the goal of blasting away enough material to push it into a non-threatening orbit.
Use nuclear weapons to knock a killer asteroid off-course, or blow it to bits as a last resort.
If there's no time to divert the asteroid, the focus would shift to evacuating people from the anticipated target area.
Jones said the trickiest issue isn't necessarily the technical challenge of diverting an asteroid, but the political challenge. Who gets to decide what to do? And who pays?
In April, experts ran through a war-game simulation in Italy to study how the world might deal with the detection of an asteroid that's due to hit us in 2022. Jones said the role-playing game degenerated into a volley of international disputes.
"In the end, it came down to unilateral actions by certain countries to stop the asteroid strike," he said. "Some of those efforts were ineffective, which resulted in having a small asteroid that was going to hit a very heavily populated area in southern Asia."
Related: U.S. Says It Needs Nukes to Ward Off Asteroids
A U.N.-organized process already has come up with procedures for discussing and dealing with asteroid threats. An informal network of scientists known as the International Asteroid Warning Network meets periodically to review detection efforts, while a Space Mission Planning and Advisory Group (also known as the SMPAG, pronounced like "Same Page") makes sure that the world's space agencies will be on the same page when something has to be done about a threatening asteroid.
"That process is under way, and it's very encouraging," Jones said.
Asteroid activities
Asteroid Day isn't just about signing a petition. Here are some of the events planned to mark the occasion:
Scientist/astronaut Tom Jones will discuss cosmic threats and Asteroid Day with NBC News' Alan Boyle at 8 p.m. ET Monday on "Virtually Speaking Science," an hourlong talk show airing via BlogTalkRadio. You can also watch the show as part of a live virtual audience in the Exploratorium's Second Life auditorium. If you miss the live show, never fear: You can always catch up with the podcast in BlogTalkRadio's archive or on iTunes. Previously on "Virtually Speaking Science": SETI Institute planetary scientist Mark Showalter delved into the mysteries of Pluto's moons.