CAPE CANAVERAL, Fla. — NASA has placed its first order to have the Boeing Co. launch astronauts to the International Space Station.
The agency says it expects to place a similar order later this year with SpaceX, NASA's other commercial crew partner. The flights would mark the first NASA missions to put humans into orbit since the space shuttle fleet was retired in 2011.
NASA says the Boeing order is the space agency's first contract for a commercial astronaut mission. However, officials have not yet decided whether Boeing's CST-100 or SpaceX's Dragon will take on the first mission.
That first flight is expected in 2017, with NASA's contracts guaranteeing each company at least two flights, and possibly up to six. Under the terms of an arrangement announced last year, Boeing is getting up to $4.2 billion to finish development of the CST-100 capsule and fly demonstration missions, while SpaceX is getting as much as $2.6 billion to upgrade its Dragon capsule to carry humans safely.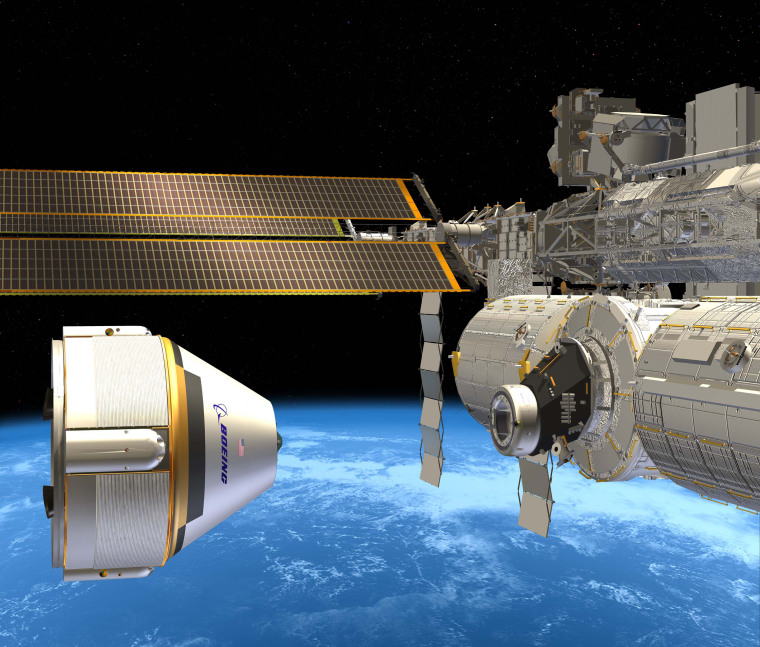 When those flights begin, American launch teams will once again be back in charge of flying their own astronauts. Since the shuttle fleet's retirement, NASA has had to buy rides aboard Russian spacecraft at a cost that currently amounts to more than $70 million per seat.
At the same time that NASA is supporting the development of "space taxis" at Boeing and SpaceX, it's also building the Orion capsule and the heavy-lift Space Launch System to carry astronauts beyond the moon and into deep space, starting as early as 2021.