For the first time, DigitalGlobe is showing off satellite images that are so high-resolution they used to be illegal.
Previously, the U.S. government banned companies from offering commercial satellite views with a pixel resolution better than 50 centimeters (20 inches). Sharper images could be sold only to the government.
Last year, the Commerce Department gave the Colorado-based company the go-ahead to market images with 30-centimeter (12-inch) resolution — but not until this month. Now the ban has been lifted, and on Wednesday, DigitalGlobe announced the full availability of 30-centimeter pictures.
"Today marks a significant milestone for our customers, who will now benefit from a level of image quality that has never before been available from commercial satellite providers," Hyune Hand, the company's senior vice president for product marketing and management, said in a news release.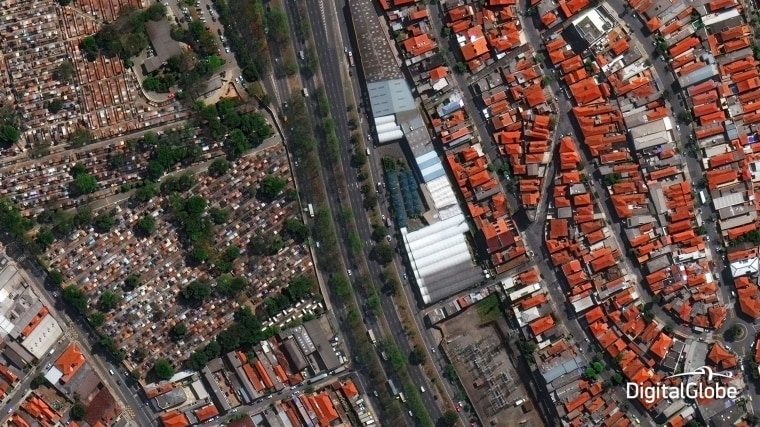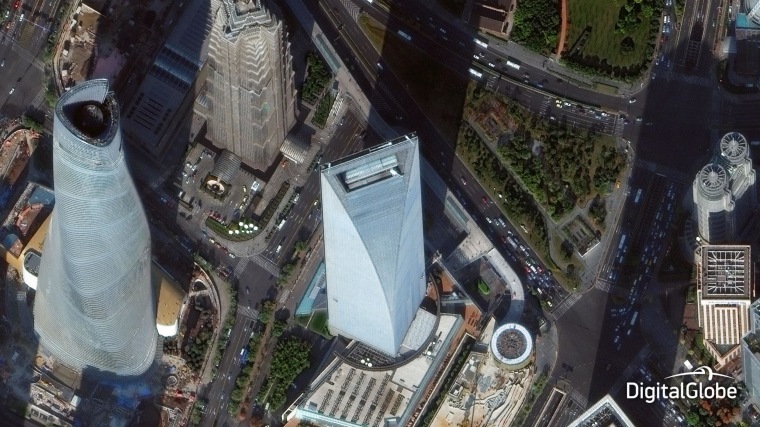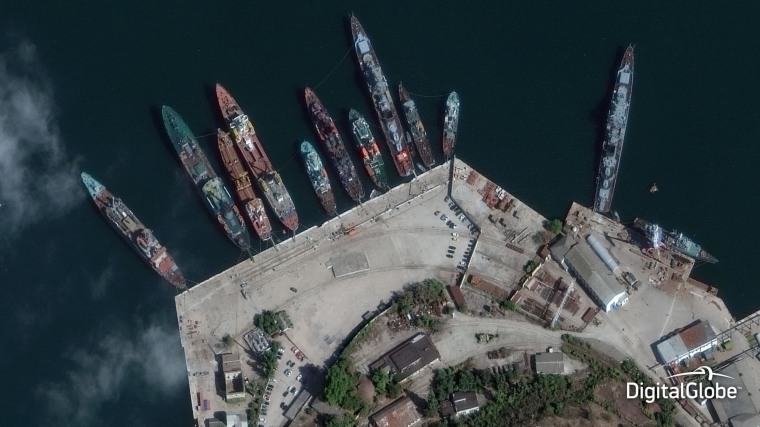 The sharper images from DigitalGlobe's recently launched WorldView-3 satellite are likely to show up in online tools such as Google Earth and Bing Maps. DigitalGlobe said oil and gas companies should be able to make out bore holes no larger than a foot wide, while land-use planners and mapmakers will be able to trace backcountry trails, sidewalks and manholes.
The pictures aren't as sharp as the ones that spy satellites provide. They won't show you a car's license plate number, for example, but they will let you figure out what kind of car it is.
IN-DEPTH
SOCIAL
— Alan Boyle