ST. MARYS, Ga. — In 2015, officials in Camden County pitched a bold idea to their 54,000 residents: a commercial spaceport to be built along one of the most pristine stretches of the Georgia coast. It was to be the kind of project that would catapult the area's quiet and unassuming towns into a projected trillion-dollar industry and a chance for this southeastern corner of the state to join a new kind of space race.
Seven years later, with nearly $12 million of taxpayer money swallowed up by the initiative — a gargantuan sum for a county that last year operated on a roughly $57 million annual budget ​​— Camden County finally has a license from the Federal Aviation Administration, but not a single part of the spaceport has been built.
Many residents have since soured on the idea of southeastern Georgia as the country's next big space hub, and today, the project remains mired in more controversies than there are bends in the St. Marys River.
"We're paying taxes year after year after year for the spaceport, but nothing has materialized," said Camden resident Steve Weinkle, who has become one of the most vocal opponents of the project. "This is our 'bridge to nowhere.'"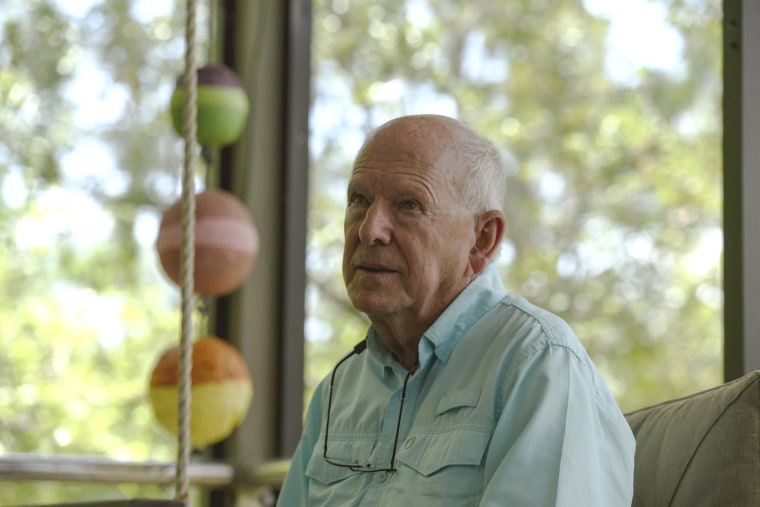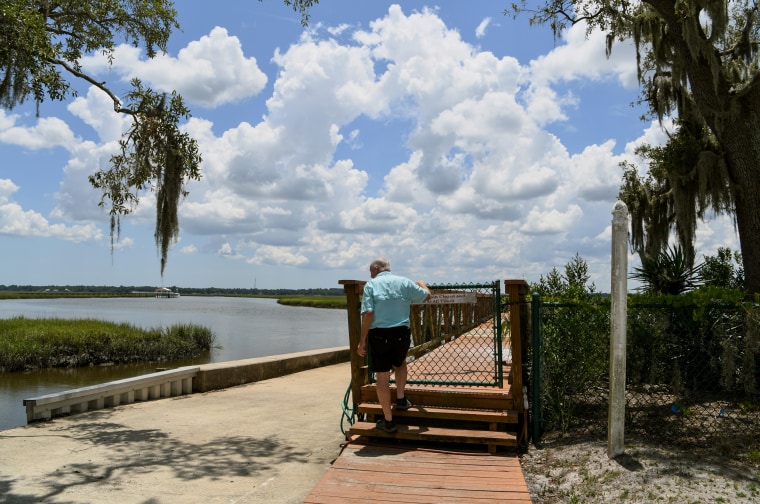 Scenes like the one in Camden County are playing out in other corners of the country.
Commercial spaceports have been sold to various communities as an investment in the future, but even when they are built, they are often not the economic engines they were promised to be. The FAA has licensed 14 spaceports around the U.S., but more than half of them have yet to host a single licensed launch. And all too often, the incentives for building them can easily get twisted, leaving some to wonder about the true cost of America's spaceports.
It's easy to see the lure of a spaceport. Investment in space startups surged in recent years, and major U.S. banks have released projections for considerable growth matched by warnings about risk. Falling launch costs triggered by improved technologies have opened the door for many emerging private aerospace firms, and a new class of launch operators is vying to compete with companies like SpaceX and Blue Origin to put payloads into space.
Those rockets need places to take off from, which is where commercial spaceports come in. These futuristic-sounding facilities — consisting of launch pads, runways and mission control centers typically built on thousands of acres of land — essentially function like airports but to loft satellites and other payloads into orbit.
But even as the commercial space industry has boomed in recent years, the business of spaceports has not.
Some sites such as the Colorado Air and Space Port near Denver and the Midland International Air & Space Port in West Texas are still waiting to host their first licensed launch. Other expensive and underused facilities such as New Mexico's Spaceport America have some experts wondering if there's a real need for so many launch sites. What has emerged is an environment where the ambitions of local officials, the motives of outside consultants and gaps in the government's own regulations can fuel the type of gold rush typical of any burgeoning industry, said Greg Autry, an expert on space policy.
"This happens in any technology market — it's inevitable," Autry said. "It's no different from the boom that you had with the internet in the '90s or the crypto investors a few years ago. You get a lot of people where this is not their domain and they make poor investment decisions."
America's spaceports
The Federal Aviation Administration has licensed 14 spaceports around the U.S., but more than half of them have yet to host a single licensed launch.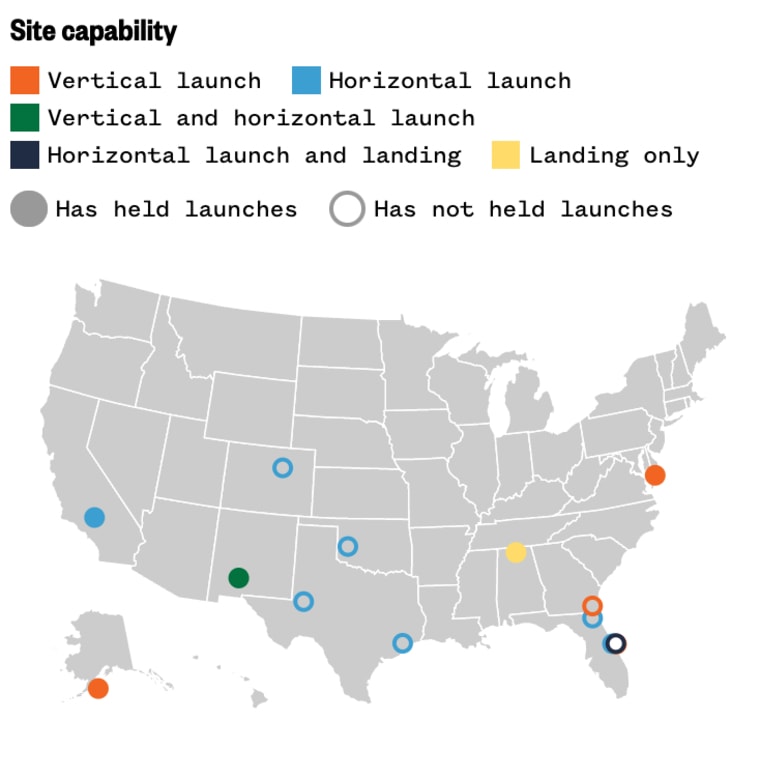 It's a feeling that is familiar by now to many Camden residents. Weinkle himself remembers being drawn to the project early on. He even talked about being able to enjoy stunning views of rockets blasting into orbit from the back porch of the dream home he and his wife built in retirement.
"I was excited at first that there was this opportunity for Camden County," he said. "I was eager to see the county make a bold leap with the space race."
Yet by the end of 2015, he said, it felt like things were not adding up. Weinkle's early concerns would turn out to be just the beginning of his yearslong fight against the spaceport and its backers, one that would see him emerge as one of the community's de facto hell-raisers as the project faced mounting backlash, a decisive referendum vote earlier this year and a flurry of lawsuits.
"I quickly saw that the economics were going to be challenging even if rocket launches did occur," Weinkle said. "As a taxpayer, I became very worried about that."
'Our Yosemite'
On its face, Spaceport Camden seems like an odd place to try to launch rockets.
It's the only licensed spaceport in the country that proposes flying rockets over people and their homes, on two nearby barrier islands, Cumberland Island and Little Cumberland Island. The spaceport itself would be located on a brownfield site with a long — and toxic — history, where chemicals, pesticides and munitions were once manufactured. The 4,000-acre property is now owned by Union Carbide Corp. and its parent, Dow Chemical Co.
There are also myriad environmental concerns that go with launching rockets along a federally protected seashore, with marshes, waterways and beaches that support the Georgia coast's flora, fauna and their fragile ecosystems (the FAA analyzed the potential consequences to Camden County's wetlands and waterways as part of the agency's environmental impact statement and included measures to minimize those risks).The National Park Service manages the land on Cumberland Island, and it is home to several historic sites, including the First African Baptist Church. Both Cumberland and its smaller neighbor to the north, Little Cumberland Island (which is not managed by the National Park Service), remain largely undeveloped, and the community wants to keep it that way.
"This is our Yosemite," said Jim Renner, a geologist and one of around 86 landowners with property on Little Cumberland Island. "If somebody said they were going to start launching rockets in the middle of Yosemite, heads would roll."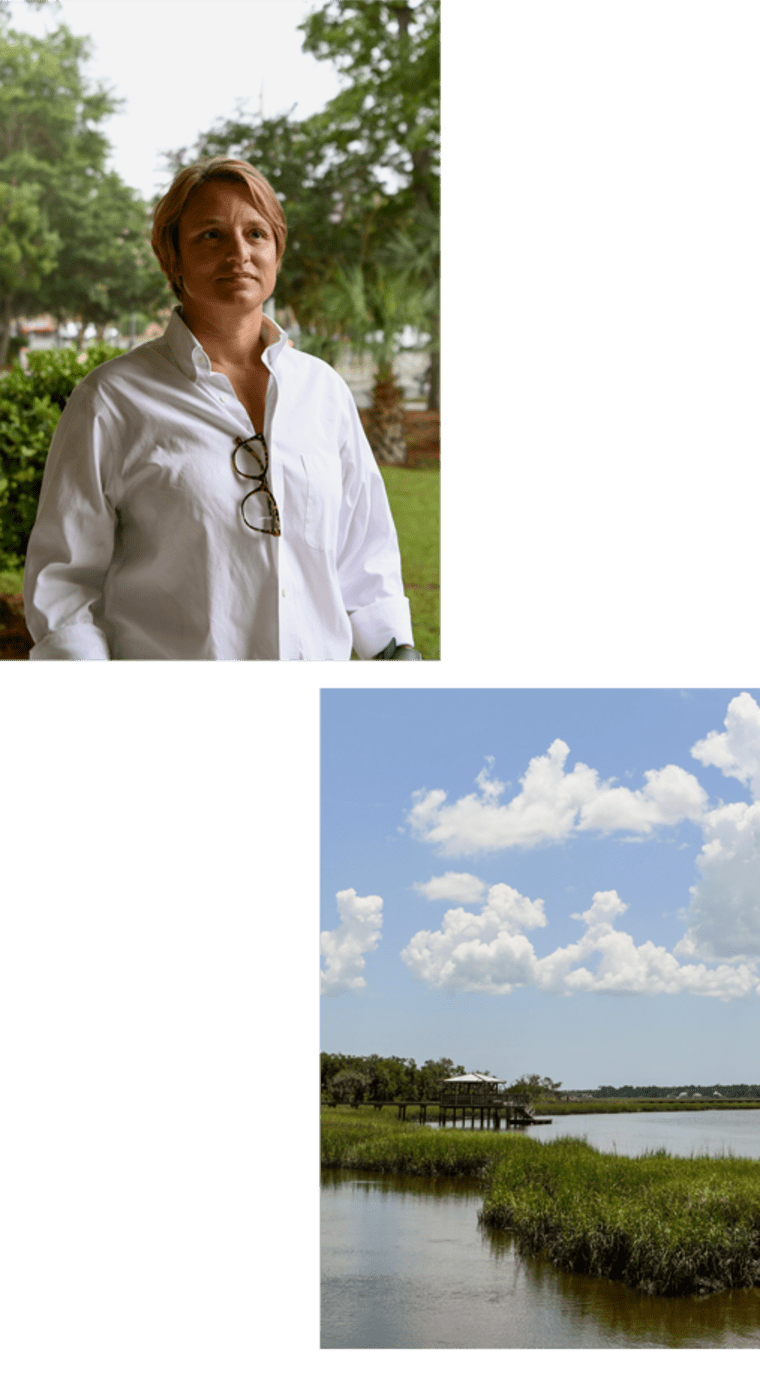 Environmental groups worry that operating a spaceport in the area could harm the region's salt marshes. In the event of a rocket failure, fuel and debris could rain down on federally protected sanctuaries, said Megan Desrosiers, executive director of One Hundred Miles, which works to preserve Georgia's 100-mile-long coastline.
These concerns suggest that southeastern Georgia may not be the most appropriate place to launch rockets, according to experts who spoke with NBC News. The FAA, however, saw things differently.
Early promotional materials for Spaceport Camden heralded the project as "Georgia's gateway to commercial space," a grand notion that its backers still espouse today.
"This is our Yosemite. If somebody said they were going to start launching rockets in the middle of Yosemite, heads would roll." — Jim Renner, Geologist and Little Cumberland Island land owner
Steve Howard has been the face of Spaceport Camden for nearly nine years. As county administrator, Howard took over the project from the Camden County Joint Development Authority and sought to make the dream of a spaceport on the Georgia coast into a reality.
In an hourlong phone conversation in May, Howard said Spaceport Camden offered an opportunity to build an "innovation-based economy" that would attract companies, STEM jobs and tourism dollars to southeastern Georgia.
"It's building for the future," Howard said.
He added that his ultimate goal is to establish Georgia as a destination for aerospace operations, a vision that requires big investments like the spaceport.
"I coined this phrase that we're trying to create a 'Silicon Marsh' here," Howard said.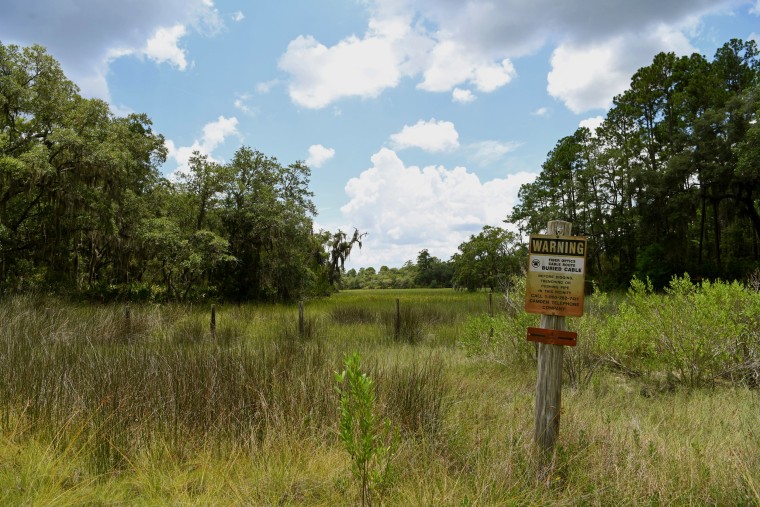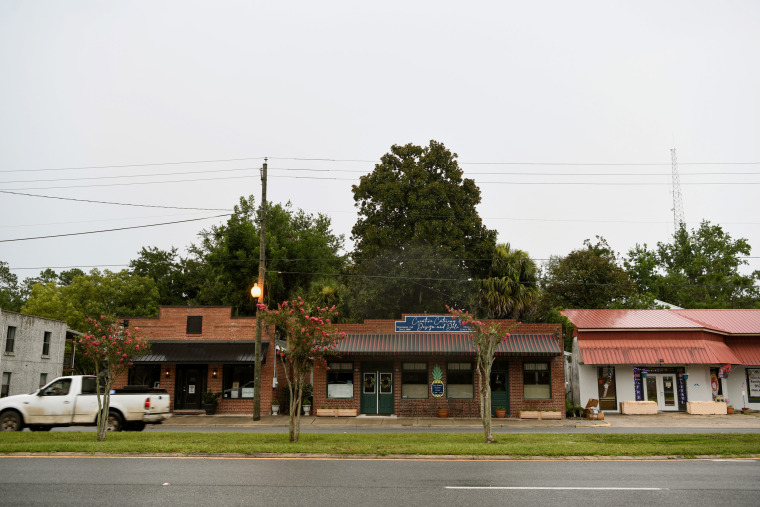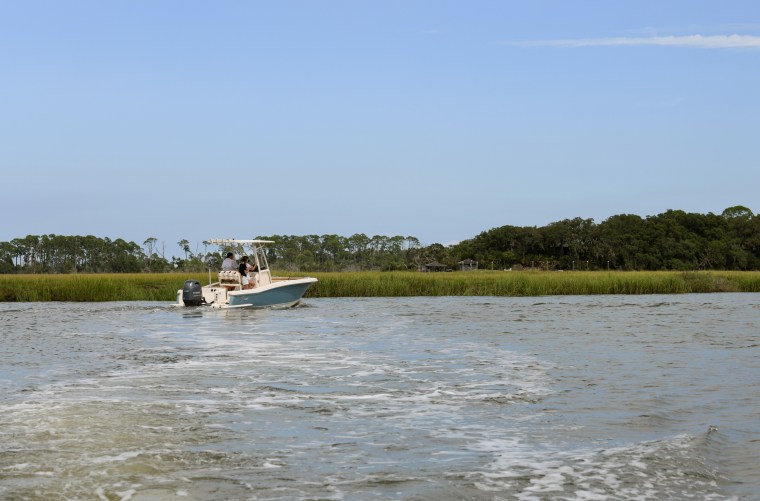 A 'sexy business'
With the project soon to enter its eighth year, critics are questioning how money earmarked for the spaceport is being spent.
Some of those questions focus on a consultant named Andrew Nelson, whom Howard tapped in 2015 to help develop the project and navigate the county through the licensing process with the FAA. In a contract from July 2015 that was obtained by NBC News, the county agreed to pay Nelson a retainer of at least $10,000 per month to assist with the spaceport's environmental review and to craft business plans for the site.
In an announcement welcoming him to the Spaceport Camden team, the Camden County Board of Commissioners described Nelson as "a recognized leader in the commercial space sector." But Nelson's business dealings have a checkered history,one that offers a sense of just how risky many space investments can be.
Nelson cut his teeth in the commercial space industry as the vice president of business development, CEO and later the president at XCOR Aerospace, a private company based in Mojave, California, that tried to build a space plane for suborbital space tourism flights. Known as the Lynx, the rocket-powered craft resembled a miniature space shuttle.
By 2012, XCOR had raised $5 million from investors and announced it would be moving its headquarters to West Texas, where a new commercial spaceport was being built. More than $20 million in taxpayer funds went into developing the Midland International Air & Space Port, located between Odessa and Midland, in hopes of creating a new space corridor in the central United States.
During that time, Midland Development Corp., which together with the Midland City Council was spearheading the spaceport project, brokered a deal with XCOR by offering the company $10 million to relocate to Texas, in exchange for luring aerospace-related jobs into the region.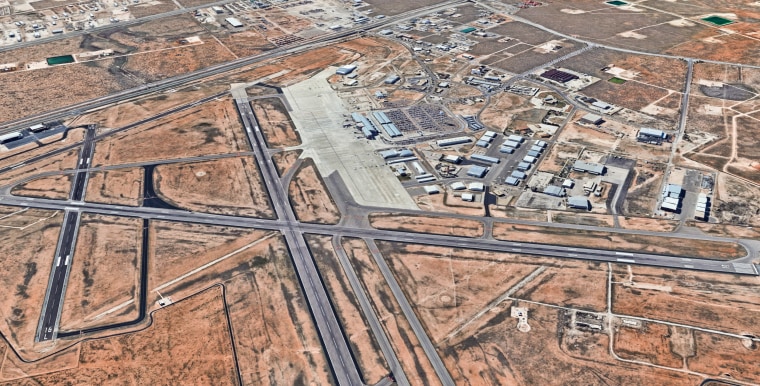 Around the same time, XCOR began preselling tickets for joyrides to the edge of space aboard the Lynx for $95,000, even though the vehicle had yet to complete its first test flight.
The FAA awarded the Midland International Air & Space Port a site license in 2014, but things were beginning to fall apart for XCOR. Nelson's tenure at XCOR ended in 2015. After struggling with the design and technology for the suborbital vehicle, the company put the Lynx project on hold indefinitely in 2016. The following year, XCOR filed for bankruptcy and was shuttered, losing millions from investors, ticket-holders and the city of Midland in the process.
Nearly a decade later, the Midland International Air & Space Port still has not held a licensed launch.
Nelson said in an email that he began working with the Camden County Board of Commissioners in 2015 and his contract ended on May 28 of this year. Records indicate that he has been paid more than $1.5 million over the past seven years for his work advising the county and promoting Spaceport Camden. An updated contract from July 2021 indicates that Nelson's retainer was increased to at least $11,000 per month to provide "specialist services to move the project forward." His last invoice to the county was from May 2022.
Nelson defended his work to NBC News, saying that the economic future of Spaceport Camden depends on the market and regulatory environment, as well as competition within the commercial space industry.
"After I satisfied due diligence questions in conjunction with the County's efforts, I felt there was a reasonable chance of a successful economic future for the project," he said in an email.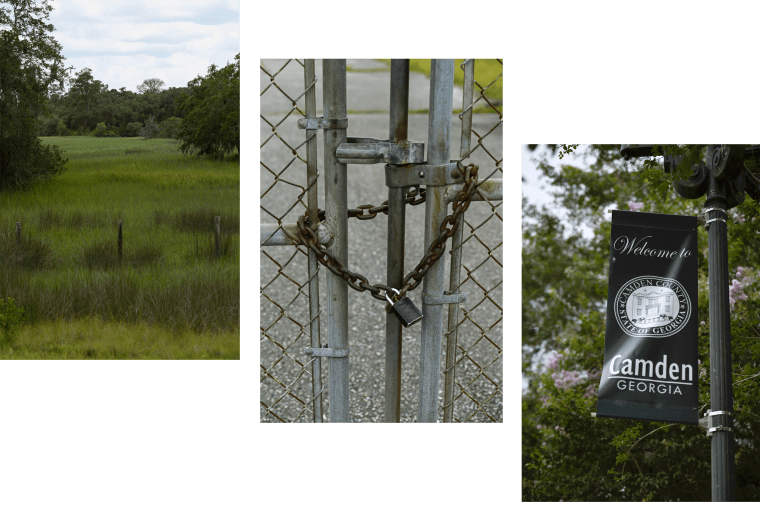 Nelson added that he first got involved with the project after SpaceX and Blue Origin expressed early interest in the Georgia site. Both companies have since built their own dedicated launch sites, and Spaceport Camden is presently licensed to only launch much smaller rockets.
Opponents say information about the spaceport has been tightly controlled by Howard and Nelson, and they complain that the duo is not forthcoming enough to the public about their plans. The environmental group One Hundred Miles is involved in an ongoing lawsuit against Nelson and Camden County, alleging that public documents about the spaceport are being unreasonably withheld according to the Georgia Open Records Act.
Kevin Lang, an Athens-based lawyer who is involved in a pending federal lawsuit against the FAA that challenges Spaceport Camden's license, said this type of opaque environment is ripe for potential bad actors. Lang owns property on Little Cumberland Island, one of the barrier islands that rockets from Spaceport Camden would fly over.
"If you get enough consultants like Andrew Nelson out there who can talk local governments out of spending money and give them these dreams of launching rockets — because launching rockets is a pretty sexy business — there's going to be this kind of economic collateral around it," he said. "All of a sudden, you have a really expensive and long process."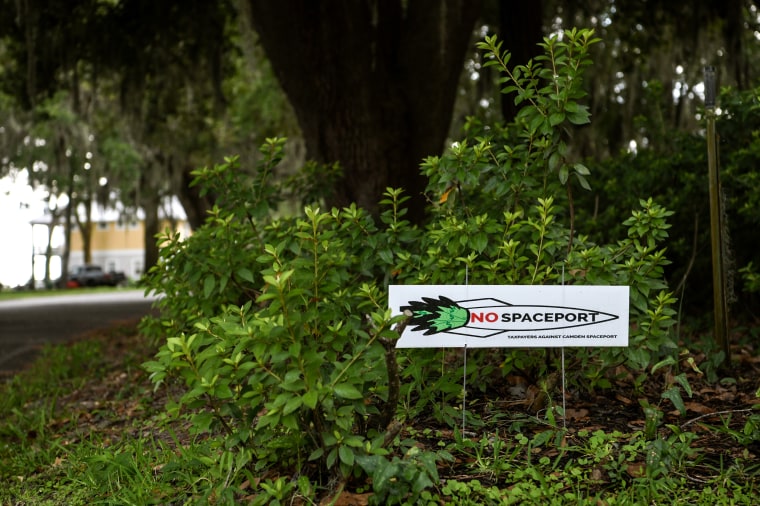 Shrinking rockets
Time wasn't the only drag on the Camden project. The spaceport's location came with its own constraints that began to shift the site's future prospects.
Ramon Lugo III, president and CEO of the Center for the Advancement of Science in Space, anonprofit organization that manages non-NASA research aboard the International Space Station,said there are already two federally funded vertical launch facilities on the East Coast — one at Florida's Kennedy Space Center and the other on Wallops Island, Virginia — that are already well-established and can support multiple safe and fuel-efficient flight paths into orbit.
"I struggle to find a business case for a place located in between," Lugo said. "I just don't think the infrastructure need is there."
Howard said several companies have expressed interest in Spaceport Camden but declined to identify them by name, stating that he is subject to nondisclosure agreements.
Then, there are Spaceport Camden's safety concerns, which began to scale back the project's ambitions.
Part of the FAA's spaceport licensing process involves what's known as an environmental impact statement. This assessment looks at the location of the proposed spaceport and analyzes risks to the surrounding area based on, among other things, the types, sizes, failure rates and intended flight paths of rockets included in the application.
Spaceport Camden was originally envisioned as a launch facility for medium-class rockets, similar to SpaceX's Falcon 9 booster. But the project struggled to meet the FAA's safety standards because of the launch pad's proximity to people and homes on Cumberland Island and Little Cumberland Island.
How rocket sizes stack up
The size of a rocket typically determines where it can launch from, where it can fly to and how much it can carry to its destination.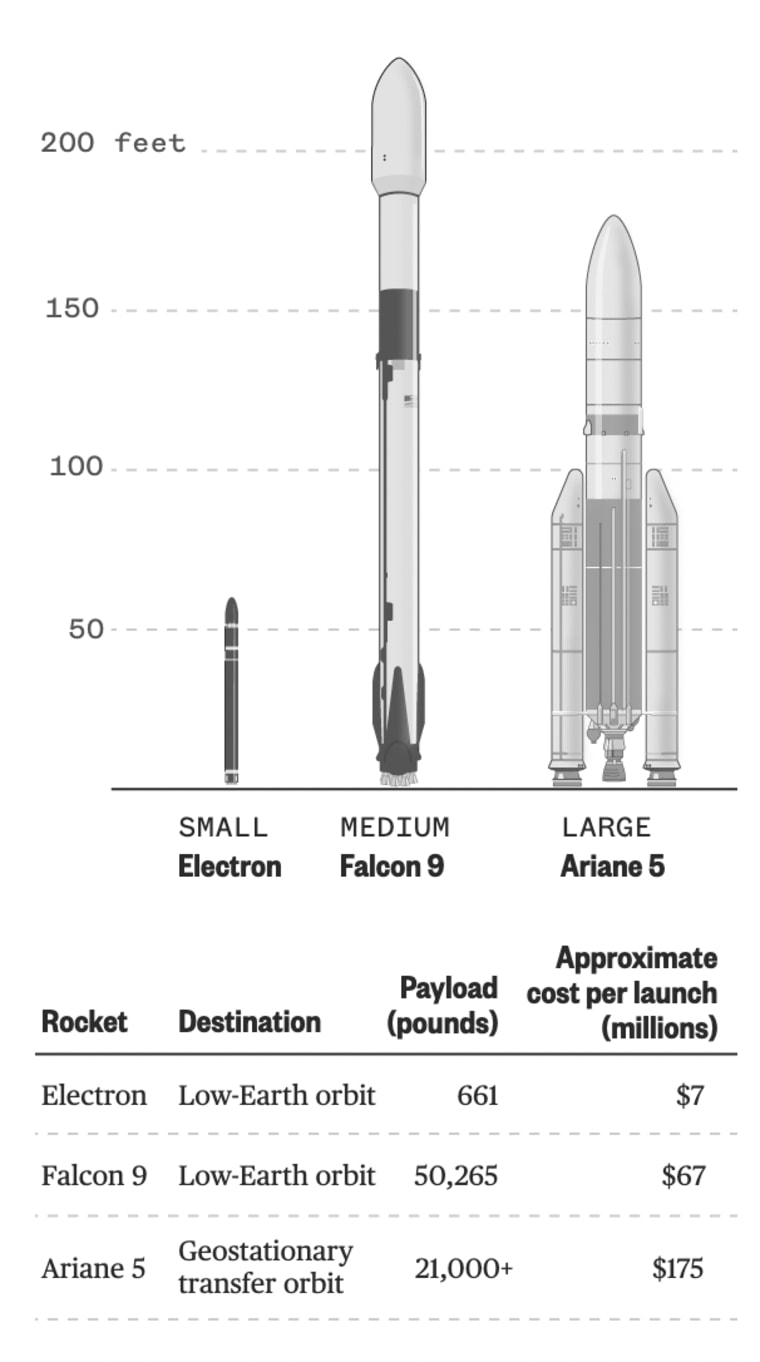 In a series of internal emails obtained by NBC News through records requests, FAA officials seemed to acknowledge as far back as 2018 that being able to safely launch medium-size rockets from Spaceport Camden was unlikely, in part because of the people living on Little Cumberland Island. "The number of people on the island is a critical factor in the utility of the site," Dan Murray, executive director of the Office of Operational Safety at the FAA's Office of Commercial Space Transportation, wrote at the time.
In the end, the county shrunk the rockets in its proposal to a much smaller booster, and it identified a single launch trajectory that met the FAA's safety regulations, severely limiting the spaceport's launch range. Puzzlingly, the Spaceport Camden application focused on a rocket that doesn't exist, a hypothetical small-lift booster with specifications that Lugo said don't match any rocket that has launched and is nearly half the size of even the smallest rockets in development.
Smaller rockets require less thrust to get them off the ground and thus have a more confined "danger area" when they launch. But smaller boosters are also generally less reliable and have not built up the same safety records as larger rockets like SpaceX's Falcon 9 that have flown more frequently.
But regardless of size, it's highly unusual for rocket trajectories to cross populated areas, said Lugo, who spent 38 years working for NASA and previously managed launch operations at the agency's Kennedy Space Center. Lugo advised residents of Little Cumberland Island on launch safety concerns early on but is not currently associated with Spaceport Camden.
"In my career, we were never permitted by the range safety authorities to launch when there was anybody in the launch danger area," he said.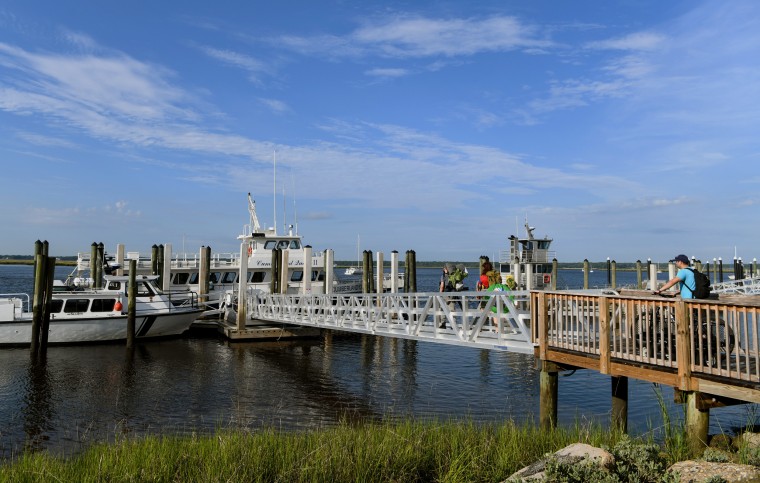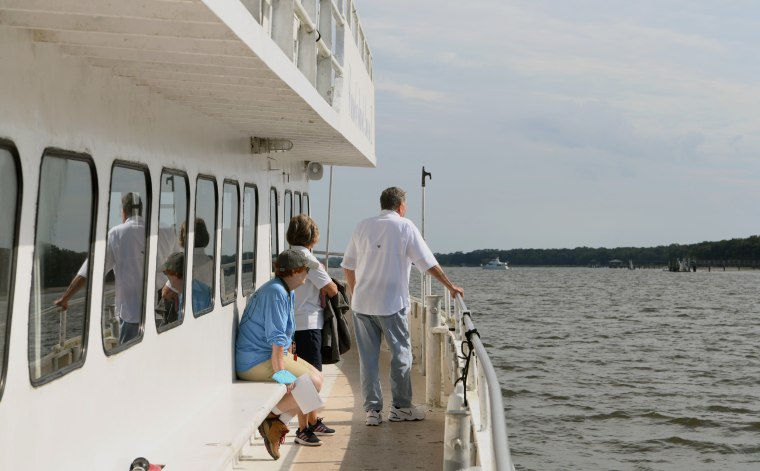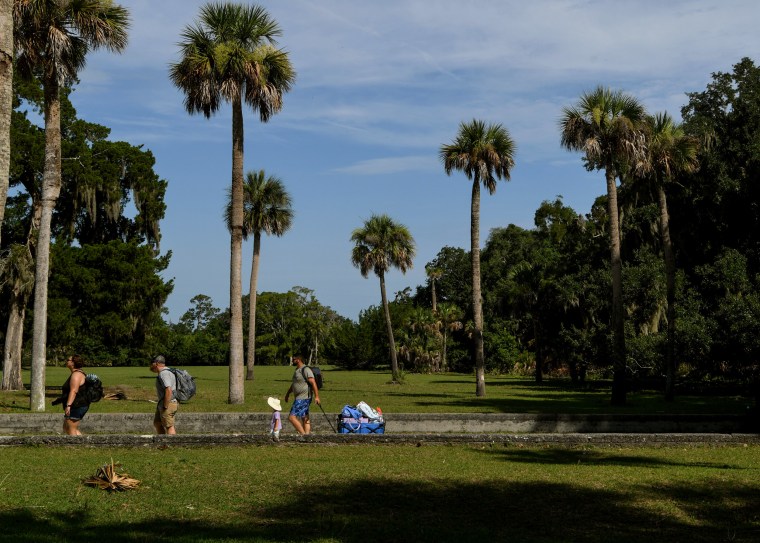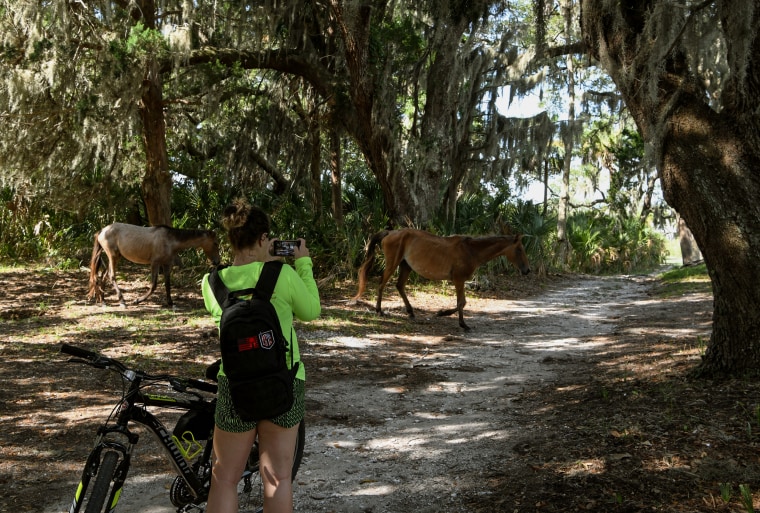 At one point in a 2018 meeting with members of the Little Cumberland Island homeowners association, county officials suggested that residents could shelter in bunker-like structures during launches, according to several people who attended the meeting.
Howard said many of the safety concerns have been overblown, particularly since most homes on Little Cumberland Island are not occupied year-round. The island's homeowners association says risks still remain. Both Cumberland Island and Little Cumberland Island are particularly vulnerable to fire because they are cloaked in live oak and saw palmetto, which Renner, the geologist who owns property on Little Cumberland, said "burns really fast and really hot."
The FAA defended its decision to grant Spaceport Camden a license, saying in an email the project "demonstrated compliance with all applicable safety and other regulatory requirements."
George Nield, who worked for 15 years in the FAA's Office of Commercial Space Transportation, including as associate administrator of the department, said the FAA only considers safety regulations when evaluating a spaceport application. It's not the agency's role, he said, to consider the economic viability of a spaceport, but he acknowledged that communities can get in over their heads if proposals are not well thought out or if they are built on unrealistic expectations.
"Some people think that if they just hang up a shingle and say, 'We're an FAA-licensed spaceport,' then everyone will come knocking on their door and want to launch rockets from their location," he said. "That's really not how it works."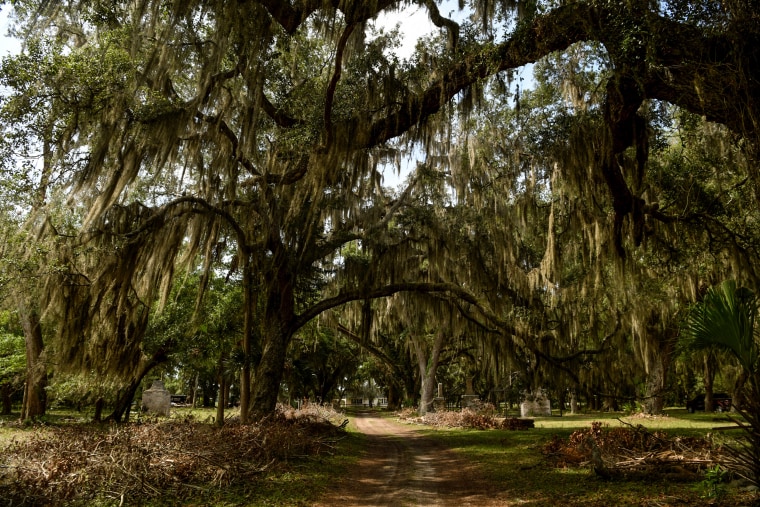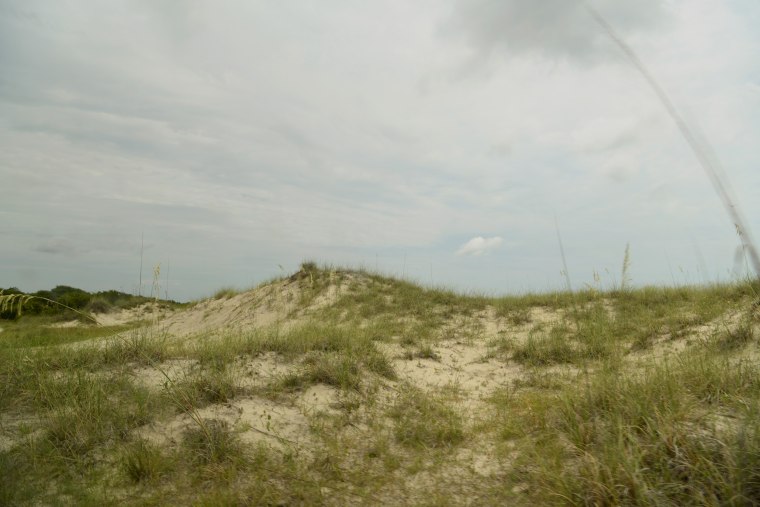 The FAA's role in promoting and supporting the commercial space industry does not mean the agency can dictate how it will evolve in the future, said retired Air Force Brig. Gen. Wayne Monteith, who served as the FAA's associate administrator for commercial space transportation for three years before leaving the agency in March.
"If this was the 1920s and the Office of Commercial Space Transportation existed on the aviation side," Monteith said, "would you want them deciding which states get an airport and which do not, not understanding what the landscape might look like 50, 60 or 70 years later?"
Still, obtaining a spaceport license does not guarantee that a site will see much traffic. One condition of the license stated that Camden County needs to control public access to areas around the spaceport. Launch companies looking to use the spaceport also need to apply for a separate operating license from the FAA, likely with another environmental assessment attached that evaluates risks to human safety and the environment. Critics have said that this bifurcated process is inefficient and allows spaceports to be built and then not used.
The outcome can have an enormous impact on spaceport communities, with perhaps the most high-profile example in the sprawling desert of a New Mexico town called Truth or Consequences.
Spaceport America
Constructed more than a decade ago on 18,000 acres of public trust land, Spaceport America billed itself as "the world's first purpose-built commercial spaceport." The facility is licensed for both vertical and horizontal (space planes or rockets launched from modified aircraft) launches, and it was once envisioned as the beating heart of the country's space tourism industry.
Proponents of the spaceport, which opened in 2011, said it would bring jobs and new opportunities to some of New Mexico's poorest counties. The project was popular enough at the time that residents in 2007 voted in favor of a tax hike to help fund construction.
But the commercial space industry progressed in fits and starts, and though Spaceport America secured a primary tenant — Richard Branson's Virgin Galactic — space tourism flights are only now getting off the ground with any kind of regularity.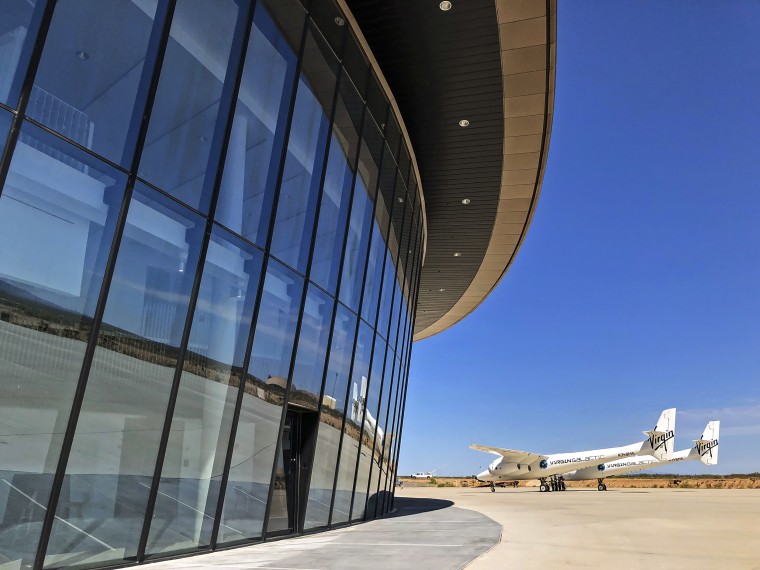 More than a decade later, the glitzy promises of Spaceport America remain unfulfilled, and the community's patience is wearing thin.
In a Jan. 27 hearing on the spaceport's budget proposal, Sen. George Muñoz, chairman of the finance committee of the New Mexico Senate, proposed renegotiating the spaceport's lease with Virgin Galactic and looking for alternatives to using state funds to maintain the facility.
"We can no longer subsidize a $250 million infrastructure project," he said. "It's just getting old."
There are, however, some signs that aerospace activity may be picking up in New Mexico. In early August, Virgin Galactic purchased a site in Sierra County, near Spaceport America, for a planned "astronaut campus" that will include training facilities, recreation areas and accommodations.
New Mexico Gov. Michelle Lujan Grisham said in a statement that the space tourism site will "spur further economic activity for New Mexico, creating more local jobs and attracting new visitors and spending to the area."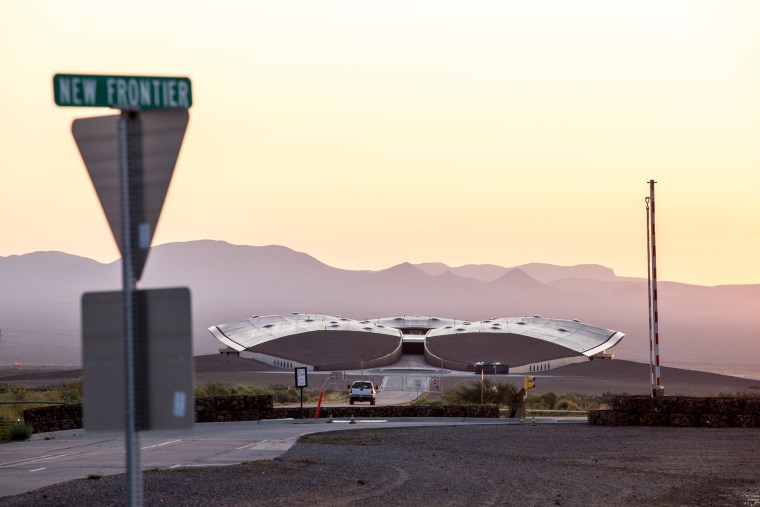 Yet in Michigan, where the Michigan Aerospace Manufacturers Association is looking to build a spaceport in the state's Upper Peninsula, one feasibility study found that spaceports have dubious returns on investment.
The study, conducted by a nonprofit organization called IQM Research Institute, was uncovered in a report by The New Yorker. It found that building a spaceport was "unnecessary" to jumpstart and fuel a space-based economy in Michigan.
"In layman's terms, the study found the annual revenue generated from a launch cadence of one rocket launch per week in Michigan would have the same revenue impact in the State equal to the annual revenue of two additional fast-food chain restaurants," the study said.
'This is a warning'
After nearly a decade, Spaceport Camden appears to be at a standstill.
Last month, Union Carbide Corp., which owns the 4,000-acre site where the county wants to build the spaceport, said it no longer intends to sell the property, citing the results of a March referendum vote in which Camden voters blocked the county's purchase of the site at the end of Harrietts Bluff Road. The outcome of the referendum effectively dissolved the contractual agreement between the two parties, Tomm Sprick, a spokesperson for Union Carbide, said in a July 25 email statement.
That move should have been the final nail in Spaceport Camden's coffin, but the county is still vowing to push ahead with the project. In a statement, the Camden County Board of Commissioners said it filed a lawsuit against Union Carbide on July 27, saying that Union Carbide backing out of the contract "will cause the County the loss of the Spaceport Project as well as an enormous financial loss in excess of $11 million."
The statement said Camden County "has an obligation to the residents and taxpayers to protect the investment in the Project and to see the Project through to its completion."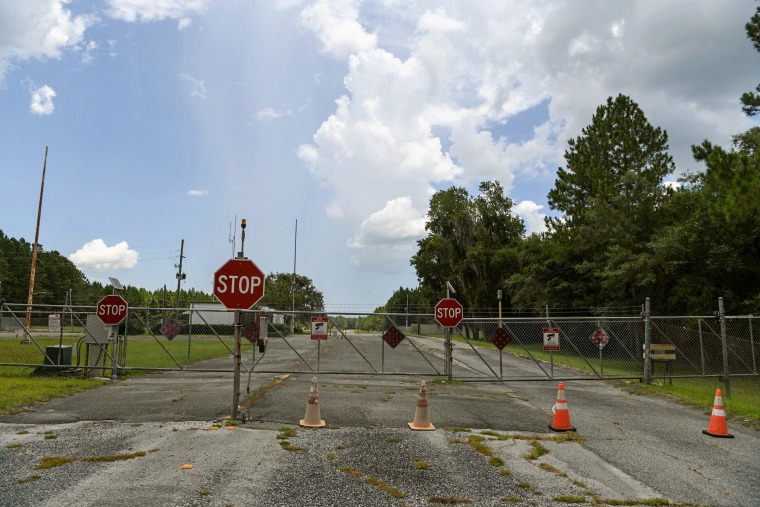 The lawsuit adds to the spaceport's legal woes. In October, Georgia's Supreme Court is set to hear a case over the validity of the March referendum vote. A separate federal lawsuit is also pending against the FAA that challenges the spaceport's license, granted in December 2021 after a lengthy application process.
For Weinkle, whose property is just a few miles from Spaceport Camden's proposed launchpad, he said all the drama in Georgia should serve as a rude awakening about the pitfalls of spaceport projects.
"This is a warning to Michigan and the folks in Canada, and any of the other places that are thinking about spaceports," Weinkle said. "When the Joint Development Authority authorized the first budget expense for Spaceport Camden, they authorized $5,700. They cracked the door open with $5,700, and now here we are $12 million later."