The founder of the OneWeb satellite venture says his mission is to bring affordable Internet services to the entire globe — and that also means beefing up the connectivity for the first responders and survivors facing deadly disasters like Cyclone Pam.
That powerful storm ripped through the Pacific archipelago of Vanuatu this week, leaving widespread death and destruction in its wake. Responding to the disaster has been difficult in part because the cyclone wiped out communication links. And that's where satellite-based connectivity could be a life-saver, said OneWeb founder and CEO Greg Wyler.
"Communications can come with the people servicing the area," Wyler told NBC News on Monday. "They can bring their own infrastructure. You can enable people on the ground who already have a communication device to become part of the solution."
OneWeb is just one of several ventures that hope to start delivering Internet and mobile services via satellite sometime in the next few years. But if Wyler's venture stays on track, it could be one of the first to make it to the marketplace. He said the current schedule calls for launches to begin in 2017, with network activation in 2019.
The initial plan calls for a constellation of about 650 small satellites to be put into orbit, providing global data services at speeds of 50 megabits per second or faster. Wyler estimated the cost for the first phase of the venture at around $2 billion.
Some of the logistics for the network still have to be worked out — but many of OneWeb's partnerships already have been put into place:
Wyler foresees a time when emergency teams could bring the Internet and phone services to the scene of a disaster on their helicopters, airplanes and trucks.
"The first responders in that environment would have mobile networks running regardless of the situation," he said. "And for users on the ground, their cellphones and smartphones would still work to the extent that it was allowed. ... We can change those survivors into supporters."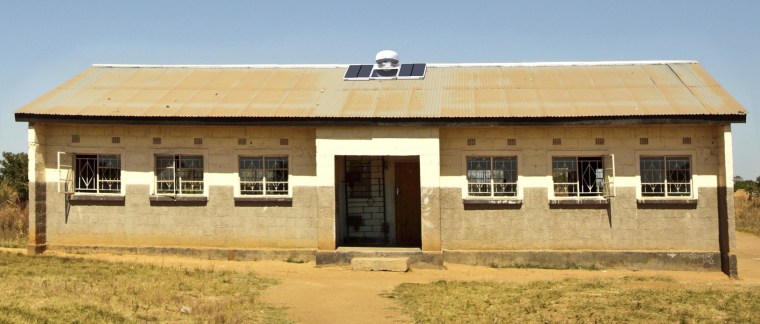 Beyond emergencies
Emergency response is just one of the potential applications for OneWeb, Wyler said. He envisions having terminals installed on commercial jets and private airplanes, in homes and in schools — and not just for the developed world, but also for the estimated 4 billion people who don't have Internet access today.
OneWeb's objective is to offer multi-user satellite terminals for less than $250, and work out deals with telecom providers to bring Internet services within reach of potential users in the developing world.
"Our mission is to enable affordable access for everyone," Wyler said.
Airline travelers could benefit as well. Today's in-flight networks generally put limits on streaming video or other high-bandwidth services, but Wyler said OneWeb's aircraft terminals would change the equation.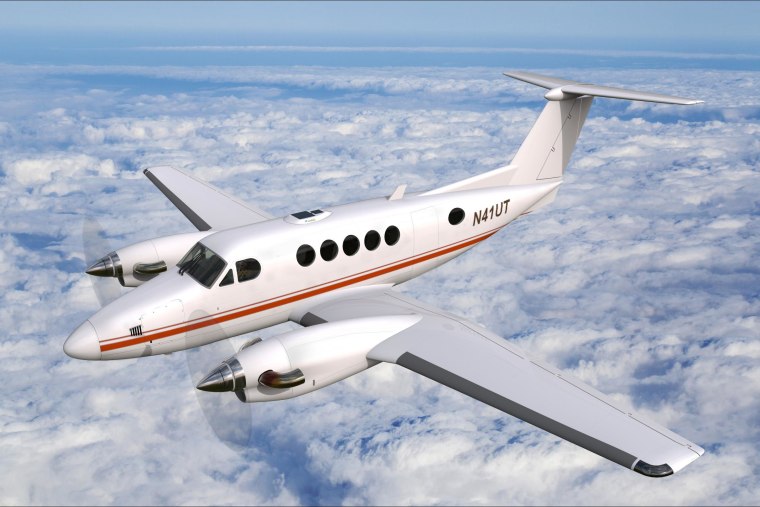 "This will allow an [Airbus] A380 to stream Netflix anywhere in the world," Wyler said. "We are solving a big problem for emerging markets, which is literally half the world, and the other half is connected only intermittently."
He acknowledged that other ventures — including SpaceX and Outernet — are also planning to offer satellite Internet services. But he doesn't see them as threats.
"It's best not to look at things in terms of being competitive, because the market is so large," he said. "No one will solve 100 percent of the need. We're really just making dents in the market."
Wyler is delivering a keynote address at the Satellite 2015 conference in Washington on Tuesday.