Astronomers now have a powerful new tool to sniff out methane on alien planets. The organic molecule, considered one of the building blocks of life, could be key to finding organisms beyond Earth.
Using supercomputers, a team of scientists developed a new absorption spectrum for methane that's 2,000 times more comprehensive than previous models and can detect the molecule at temperatures up to 2,228 degrees Fahrenheit (1,220 degrees Celsius), higher than ever befoe.
"We've probably been waiting for this paper for 10 or 20 years," said MIT astrophysicist and exoplanet hunter Sara Seager, who was not involved in the study.
Different molecules absorb light in different, telltale ways. When astronomers look at how the atmospheres of exoplanets absorb starlight, they can compare it to a spectrum to identify which molecules these alien worlds are made of. But previous methane spectra left out a range of absorption lines, especially for high temperatures, because no one had undertaken the immense task of calculating how the molecules would absorb light in higher energy states, Seager told Space.com.
The new calculations, led by Sergei Yurchenko, a researcher in physics and astronomy at University College London, resulted in a list of nearly 10 billion spectroscopic lines, each representing a distinct color at which methane can absorb light. Their findings were detailed Monday in the Proceedings of the National Academy of Sciences.
To complete the task, they used some of the most advanced supercomputers in the United Kingdom, provided by the University of Cambridge's Distributed Research Utilizing Advanced Computing (DiRAC) project.
The team believes their model could give scientists a more complete picture of the methane abundance on failed stars known as brown dwarfs and alien worlds. For example, Yurchenko and colleagues found that the so-called "hot Jupiter" HD 189733b — a well-studied, blue-colored exoplanet 63 light-years away from Earth — might have 20 times more methane than previously believed.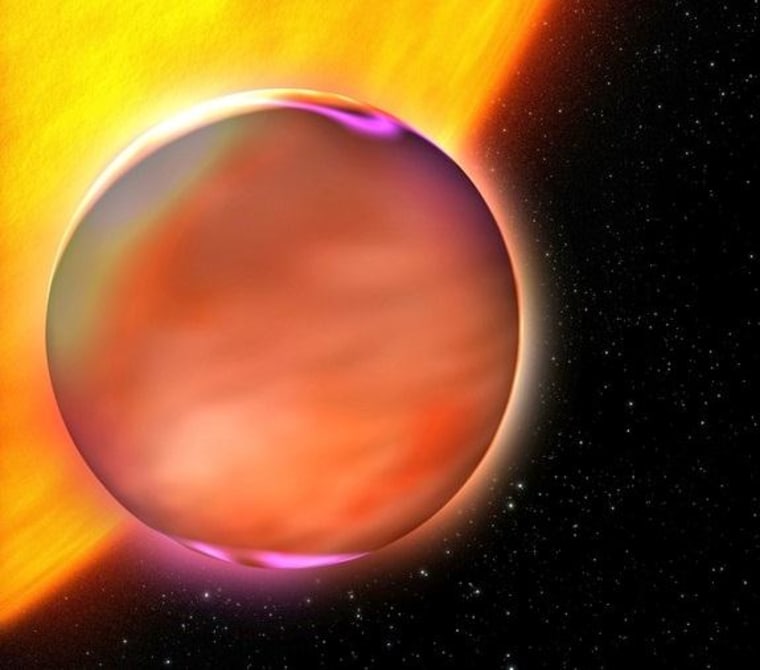 — Megan Gannon, Space.com
This is a condensed version of a report from Space.com. Read the full report. Follow Megan Gannon on Twitter and Google+. Follow Space.com on Twitter, Facebook or Google+.