India's Mars Orbiter, which arrived at the Red Planet late last year, has just sent back a beautiful shot of the Ophir Chasma, a system of deep valleys and scalloped terrain in the Valles Marineris region. Areas with major geological features like this tend to show off the various layers of materials making up the surface. The picture above was taken July 19 from 1,857 kilometers (1,154 miles), but the scientists at the Indian Space Research Organisation also reconstructed what it might look like from nearby.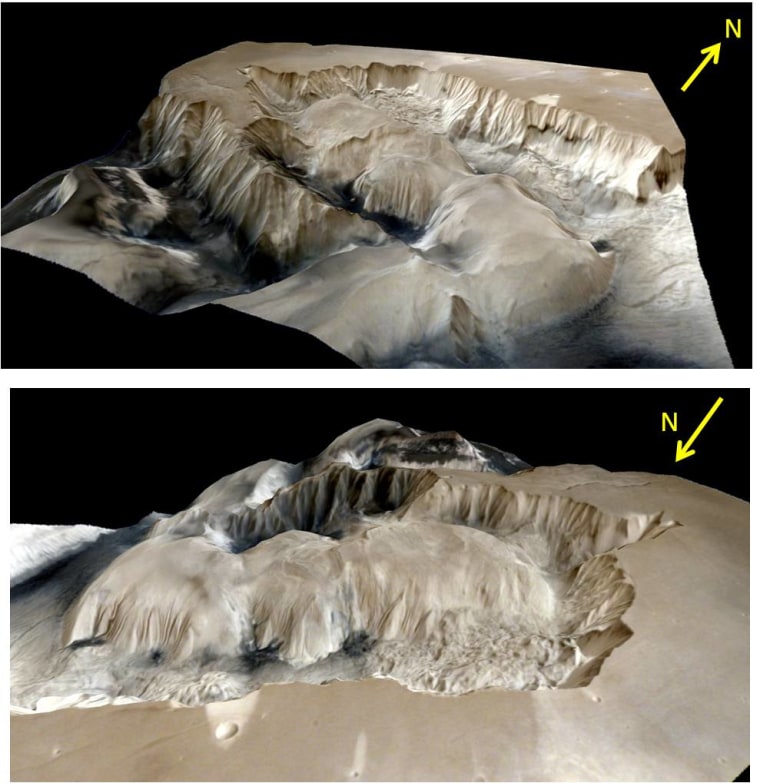 The "Mangalyaan" orbiter has been a major success story. It was constructed on a budget a fraction the size of most space missions — in fact, it cost less than the blockbuster space film "Gravity." It's not carrying state-of-the-art equipment like NASA's Maven orbiter, which entered orbit at nearly the same time. India's mission is more of a proof of concept, showing that the country is more than capable of undertaking serious space exploration.
Related: Maven and MOM Orbiters Send First Pictures From Mars
This success not only means great views like this one, but validation of ISRO's technology and methods. Mangalyaan's original six-month mission is long over, but the orbiter will continue sending data as long as it remains functional.