The missing Mars lander Beagle 2 has been found on the surface of the planet after more than a decade, scientists announced Friday, solving the mystery of what happened to its doomed mission.
The robot was supposed to make a soft touchdown on Mars on Christmas Day in 2003 but contact was lost.
New images from planet's surface show that it made a successful touchdown and was partially deployed, the U.K. Space Agency said in a statement.
However, it will not be possible to recover any data from the device.
Professor Mark Sims of the University of Leicester, who was part of the 2003 project team, said he was "delighted" by the discovery, which showed that "we came so close to achieving the goal of science on Mars."
"Every Christmas Day since 2003 I have wondered what happened to Beagle 2," he said in the statement. "My Christmas Day in 2003 … was ruined by the disappointment of not receiving data from the surface of Mars. To be frank I had all but given up hope of ever knowing what happened."
Beagle 2 was built by scientists led by the distinctive Colin Pillinger for about $85 million. He has since died, but his daughter Shusanah spoke Friday of her pride, saying her father would have been pleased to silence the critics who were quick to call the mission a failure.
David Parker, chief executive of the UK Space Agency, said: "The history of space exploration is marked by both success and failure. This finding makes the case that Beagle 2 was more of a success than we previously knew and undoubtedly an important step in Europe's continuing exploration of Mars."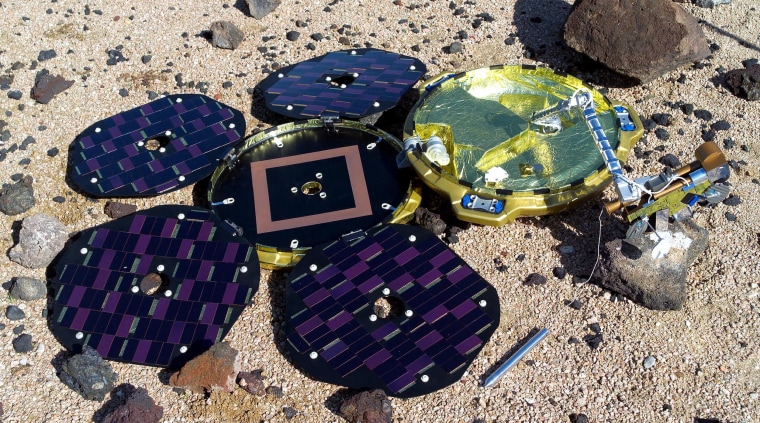 IN-DEPTH
SOCIAL
- Alastair Jamieson and David Wyllie