A Delta 2 rocket has sent a NASA satellite into orbit to improve drought monitoring and flooding forecasts.
The 127-foot-tall rocket, built and flown by United Launch Alliance, rose up from Vandenberg Air Force Base in California at 6:22 a.m. PT (9:22 a.m. ET) Saturday. Liftoff was originally set for Thursday but had to be delayed — at first due to unacceptable weather, and then to make minor repairs to the rocket's insulation.
The uncrewed Delta 2 launched NASA's Soil Moisture Active Passive observatory, or SMAP, which is to spend at least three years making precise measurements of the amount of water in Earth's topsoil.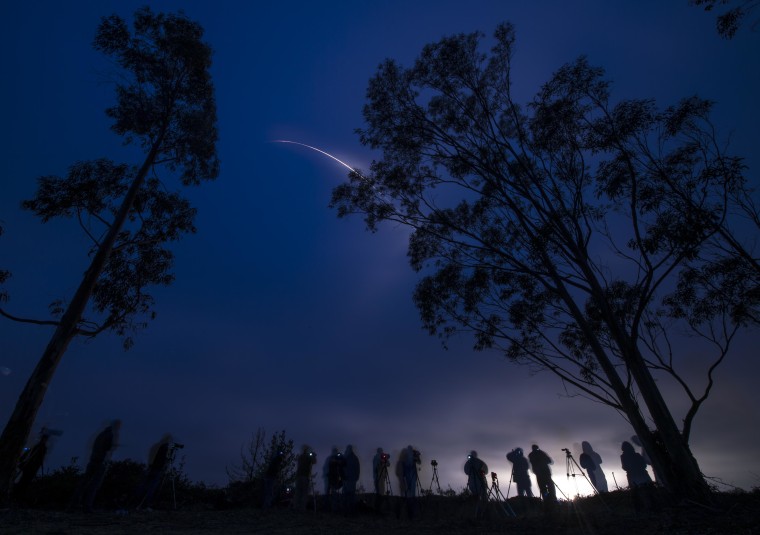 Soil moisture accounts for less than 1 percent of the planet's total water reservoir, but scientists say that moisture links together the planet's water, energy and carbon cycles — and plays a key role in droughts and floods.
Currently, scientists rely on computer models to account for soil moisture. SMAP is designed to provide hard numbers on the amount of water in the soil worldwide. NASA's price tag for the launch, spacecraft and three years of operation is $916 million.
In addition to SMAP, the rocket sent up a set of student-designed research nanosatellites, known as CubeSats.
— Reuters and NBC News