After two orbits around the planet and a successful splashdown in the Pacific, the Orion deep-space capsule has been returned to land. A NASA-Navy team retrieved the uncrewed capsule on Friday and brought it back to Naval Base San Diego on Monday aboard the USS Anchorage.
"This mission exemplifies the U.S. Navy commitment to the research and development of technologies and techniques to ensure the safety of human spaceflight support," said the ship's commanding officer, Capt. Michael McKenna. "I could not be more proud of my crew."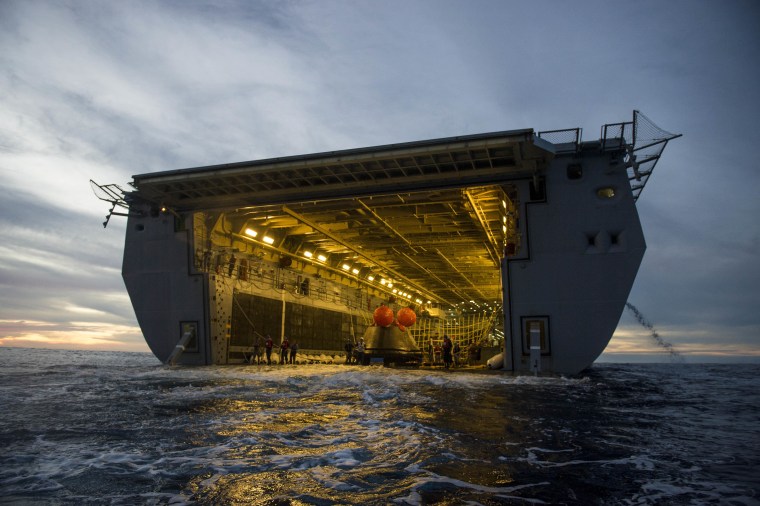 Aboard the Orion capsule are dozens of sensors that recorded all kinds of data on the craft's performance and the radiation it encountered — a major risk during any extended trip in space. Orion is meant to be a crewed, reusable spaceship, and with luck it'll be heading to Mars in the 2030s — so it's important for its engineers to consider the comfort and safety of its future occupants.
Over the next couple of weeks, NASA will truck the capsule 2,500 miles cross-country to Kennedy Space Center. A detailed analysis of the spacecraft and the data it recorded will be factored into the preparations for Orion's next robotic test flight — a trip around the moon and back that's expected to take place in 2018.
IN-DEPTH
SOCIAL
—Devin Coldewey