The dark surface of Mercury may have an unusual origin: a billion-year paint job by passing comets. "It's long been hypothesized that there's a mystery darkening agent that's contributing to Mercury's low reflectance," said Lawrence Livermore National Laboratory's Megan Bruck Syal, co-author of a study published in Nature Geoscience. "One thing that hadn't been considered was that Mercury gets dumped on by a lot of material derived from comets."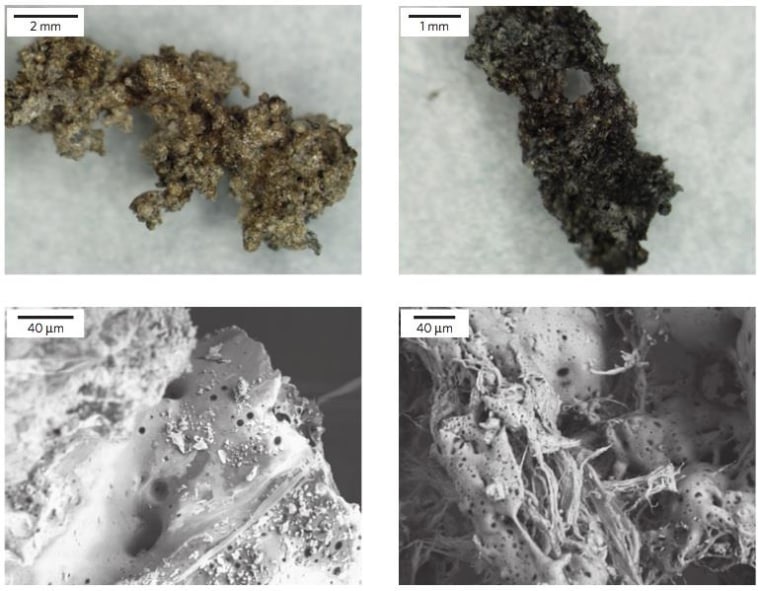 Such cosmic passersby would likely start to break up that close to the sun, shedding a great deal of carbon into the neighborhood. Over billions of years, that constant bombardment would render the surface of Mercury as much as 3 percent to 6 percent carbon by weight. The comet chunks would also impact at great speed — the researchers tested the result of this using the NASA Ames Vertical Gun Range, a special cannon that can fire objects at stellar velocities (as much as 16,000 mph) to simulate events like meteorite strikes. They found that simulated comet pieces produced a thin coating of embedded carbon that absorbed light much the way Mercury's surface does.
A planetwide layer of this could very well be the source of Mercury's darkness, said co-author Peter Schulz of Brown University: "It appears that Mercury may well be a painted planet."
IN-DEPTH
SOCIAL
-- Devin Coldewey