NEW YORK - A giant asteroid the size of Rhode Island eclipsed a bright star in the night sky in Thursday's wee hours, but the super-rare celestial event was spoiled by Mother Nature for many stargazers, experts say.
Skywatchers stayed up late hoping to see the huge asteroid 163 Erigone eclipse the star Regulus, the 22nd brightest star in the night sky. The fast-moving space rock flew in front of the star in the constellation Leo, blotting out Regulus for as much as 14 seconds in along a small visibility track across northeast North America. Most observers, however, didn't get the rare celestial treat they were hoping for. They got rain and clouds instead.
"It's miserable," astronomer Bob Berman said during the online Slooh Space Camera webcast of the Regulus event. "It's absolutely miserable. The weather is as bad as it possibly could be. It's really a double shame because it's been crystal clear for days. Isn't that the way it goes?" [Rare Asteroid Eclipse of Star Regulus: A Photo Guide]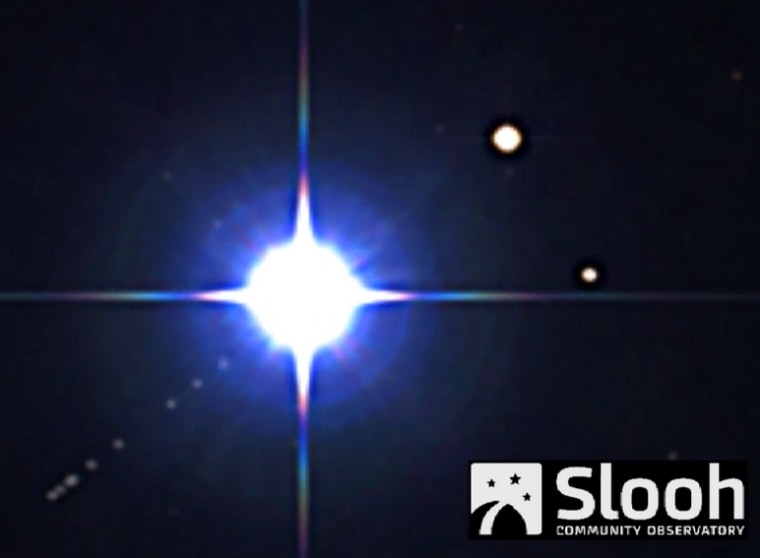 The 45-mile-wide (72-kilometer-wide) asteroid's eclipse of Regulus (technically called an occultation) could only be seen from an approximately 100-mile-wide path passing west of New York City. The event was one of the 11 most promising stargazing events of 2014, according to Space.com's skywatching columnist Joe Rao.
"Folks have been scattered up and down the path from the New York City area … on into Canada," Ted Blank of the International Occultation Timing Association said during the webcast. "Everybody was hoping against hope that this front would speed up and clear out in time, but at the moment, I haven't seen any sign that anybody got any positive occultation observations."
— Miriam Kramer, Space.com
This is a condensed version of a report from Space.com. Read the full report. Follow Miriam Kramer on Twitter and Google+. Follow Space.com on Twitter, Facebook and Google+.