After two straight failures of space station resupply missions, a Russian Progress cargo ship was successfully sent into orbit on Friday — much to the relief of the International Space Station's managers and crew members.
"Everything went by the book," NASA spokesman Rob Navias reported after the 12:55 a.m. ET launch of an uncrewed Soyuz rocket from Russia's Baikonur Cosmodrome in Kazakhstan. "Everything is nominal."
The robotic Progress capsule is due to deliver more than three tons of fuel, oxygen, water, experiments and other supplies to the station at 3:13 a.m. ET Sunday.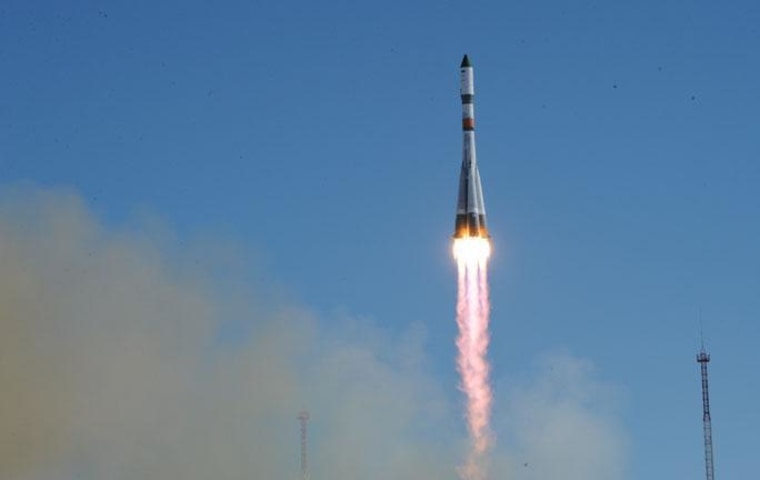 "Bet this is the most-watched Progress launch in a few decades," George T. Whitesides, a former NASA official who is now Virgin Galactic's CEO, said in a tweet. That's because Friday's launch followed the failure of an earlier Progress cargo run in April, and Sunday's catastrophic breakup of a SpaceX Falcon 9 rocket and a Dragon cargo capsule that was heading for the station.
NASA says the space station's crew is in no danger, and has enough supplies on board to see them through the end of October. Nevertheless, three straight failures would have set the crew to wondering. "Third time's the charm, I hope," NASA astronaut Scott Kelly, who's in the midst of a nearly yearlong tour of duty on the station, deadpanned during a pre-launch video interview.
Russian space officials say they traced the previous Progress failure to a design flaw in the latest version of the Soyuz rocket's upper stage. The result was that the Progress started spinning wildly and was knocked into the wrong orbit for a space station rendezvous. The craft fell from orbit and burned up in Earth's atmosphere nine days after the botched launch.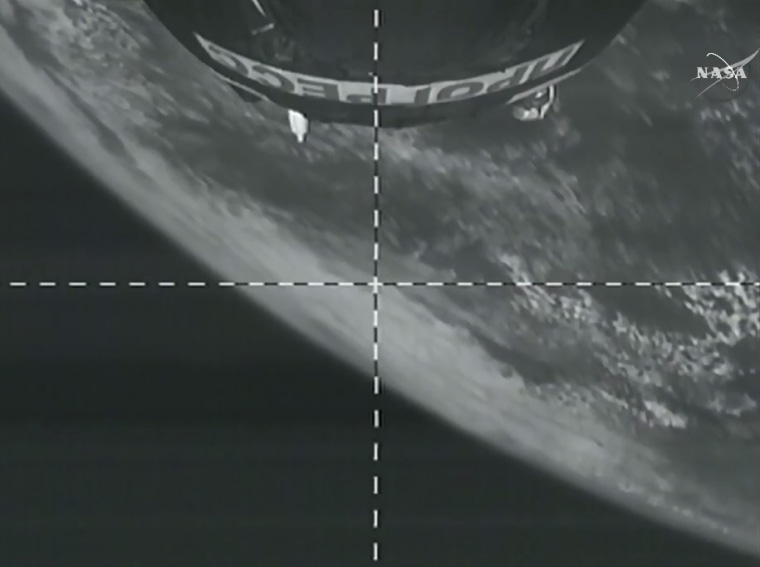 This time around, the Russians used an older stage configuration that had shown itself to be tried and true.
The investigation into Sunday's Falcon 9 failure is just getting started, and could take weeks or months to complete. On Monday, SpaceX founder Elon Musk said in a tweet that "thousands of engineering-hours" already had been devoted to looking for the cause, but without success.
The supplies aboard the Progress should extend the space station crew's stockpile by another month, NASA space station program manager Mike Suffredini told reporters after Sunday's failure. The next scheduled resupply mission is a robotic Japanese HTV transport ship, due for launch in August.