Russia is joining a U.S.-led project to build a manned lunar spaceport, parts of which could be orbiting the moon by 2024, both countries said Wednesday.
The agreement between NASA and Roscosmos, the Russian space agency, was announced at the annual conference of the International Astronautical Congress in Adelaide, Australia.
NASA first revealed plans to build what it's now calling the Deep Space Gateway in March 2016. It is meant to extend technology and expertise developed for the space shuttle and the International Space Station, with an eye toward using the port as a launching pad for possible manned missions to the lunar surface or even Mars.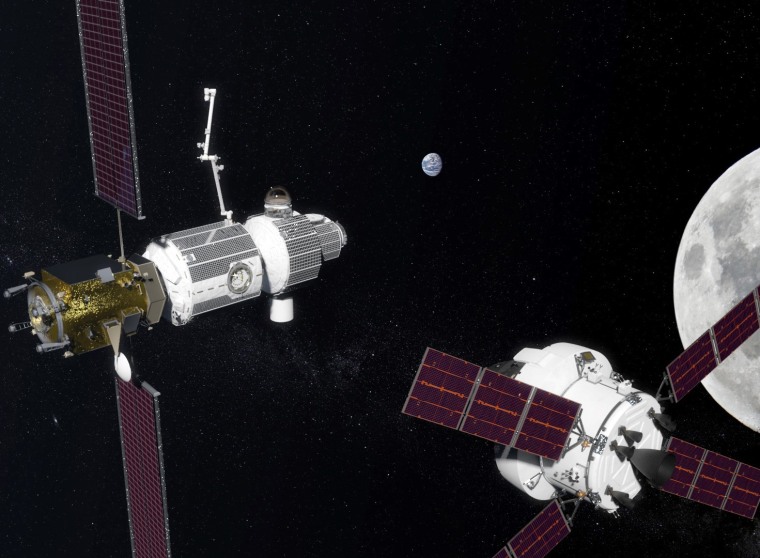 The space station, the world's largest science project, is one of the few arenas of cooperation that hasn't been torpedoed by the escalating sniping between Washington and Moscow in the past few years.
The United States has been working on the Deep Space Gateway with other partners in the space station program, including the European, Canadian and Japanese space agencies, NASA said. But until Wednesday, Russia's participation had been up in the air.
Related: Trump Adds to NASA Budget, Approves Crewed Mission to Mars
In an address at the space conference Wednesday, Roscosmos' director general, Igor Komarov, confirmed that Russia will be a primary partner.
"The agreements reached open new prospects for international cooperation and expand the opportunities for using the capabilities of the Russian space industry," Komarov said. "The first modules may be put in space in 2024 to 2026."
In a statement, NASA said Russia's participation "reflects the common vision for human exploration that NASA and Roscosmos share" in so-called cislunar space, science-speak for the void of space between Earth and the moon.
"While the Deep Space Gateway is still in concept formulation, NASA is pleased to see growing international interest in moving into cislunar space as the next step for advancing human space exploration," said Robert M. Lightfoot Jr., NASA's acting administrator.