British superstar soprano Sarah Brightman got her hands dirty during a two-day survival training session that's supposed to get her ready for a 10-day, $52 million tourist trip to the International Space Station this summer.
She and other future spacefliers headed out from Russia's Star City cosmonaut training complex, near Moscow, into marshlands and a forest setting to practice the procedures they'd have to use in the event of a winter emergency landing. The team learned how to use the emergency kits that are included on the Soyuz spacecraft, how to build a lean-to or a teepee using tree branches and parachute fabric, how to build a fire and other survival skills.
On Friday, the Gagarin Cosmonaut Training Center shared a series of photos on its website, including a picture of Brightman chopping away at a tree with an ax.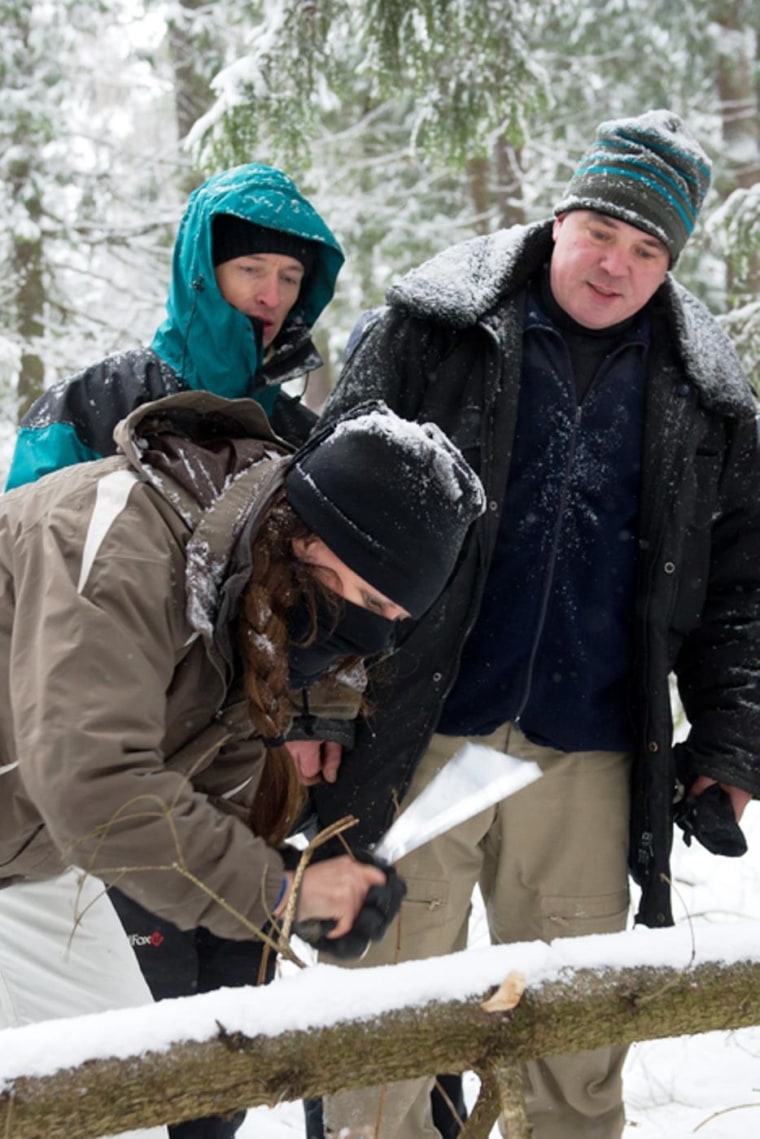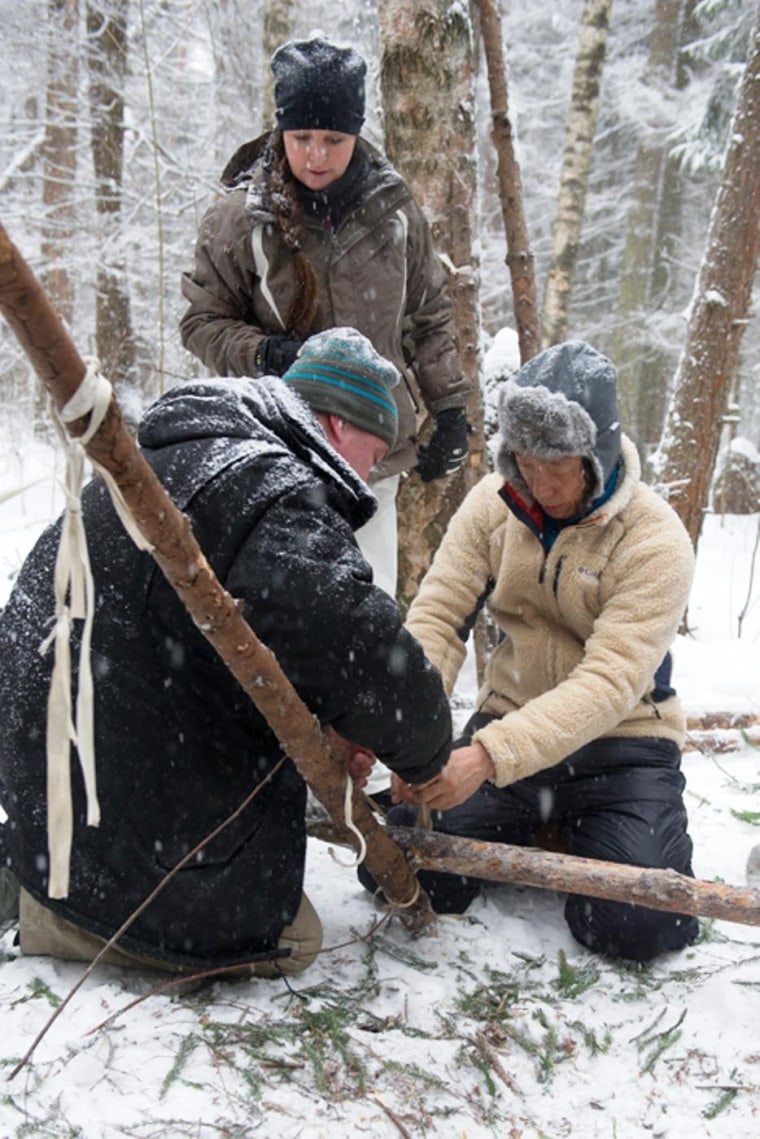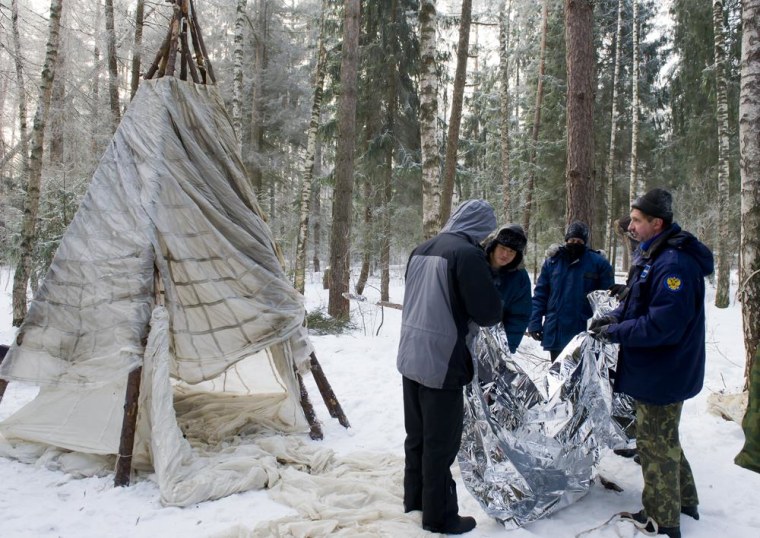 Brightman was joined by the center's trainers as well as Russian cosmonauts Anatoly Ivanishin and Andrei Borisenko, Japan's Takuya Onishi, and NASA's Robert Kimbrough and Kathleen Rubins. Brightman's backup for the September tourist flight, Japanese entrepreneur Satoshi Takamatsu, also took part, the center said.
The 54-year-old Brightman, a singer best-known for her role in "Phantom of the Opera," started a weeks-long spaceflight training routine in Russia this week. During a Moscow news conference, she told reporters that she was "proud and honored and excited" to be part of the Russian space program.
"Being an artist, and [knowing] the result of making magic and making something that's beautiful, I do understand the amount of hard work that goes behind everything," she said. "There is nothing more beautiful than a launch, and there is nothing more beautiful than seeing cosmonauts, astronauts in space, and doing the things they do. ... I hope that with me coming into your world, that I can do as good a job as possible and come up to expectations. I will try as hard as I can."