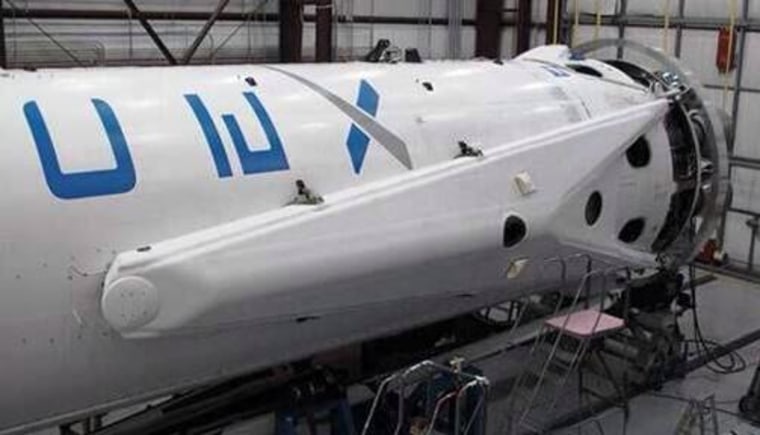 SpaceX plans to include landing legs on its next Falcon 9 rocket, a key step toward developing a reusable, lower-cost launcher, company officials said on Monday.
Ultimately, the firm, which is owned and operated by technology entrepreneur Elon Musk, would like to fly its rockets back to the launch site where they would land and be reused.
For now, the first stage of the rocket, which is discarded a few minutes after liftoff, falls back into the ocean with so much force it is destroyed.
SpaceX, also known as Space Exploration Technologies Corp., tried in September 2013 to cushion a rocket's fall by restarting its engines during the descent. The test was nearly successful, but the rocket's spinning choked off the flow of fuel, and it smashed into the water.
For its next test, targeted for March 16, SpaceX will again attempt the engine restarts and deploy four landing legs to provide the Falcon 9 with more stability. SpaceX spokeswoman Emily Shanklin put the odds of success at less than 40 percent.
The legs will be attached to the base of the rocket and stowed during flight. They are designed to deploy as the rocket descends back toward the ocean.
"Given all the things that would have to go right, the probability of recovering the first stage is low," Shanklin wrote in an email. "It probably won't work, but we are getting closer."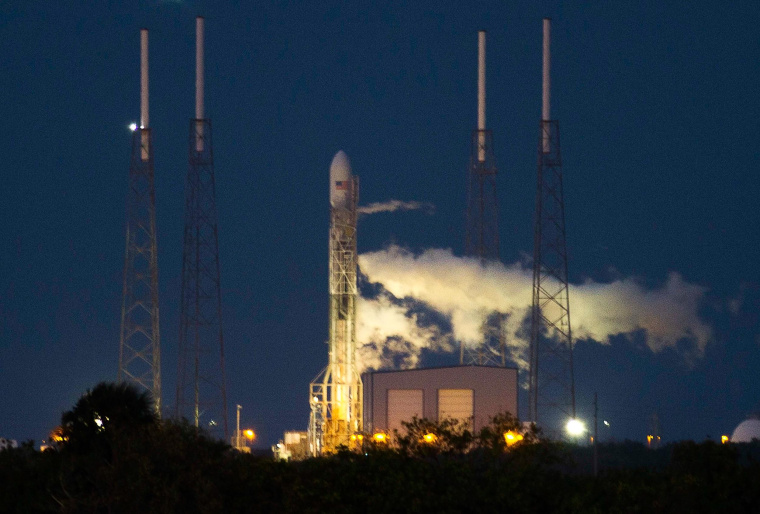 SpaceX has a parallel program to test precision landing techniques. The company in October completed tests on an experimental vehicle known as Grasshopper which successfully touched down on its launch pad after reaching an altitude of 0.46 miles (740 meters).
The program has since relocated from SpaceX's test site in McGregor, Texas, to New Mexico's Spaceport America near Las Cruces for higher-altitude flights.
— Irene Klotz, Reuters