A recently completed study of an extremely rare occurrence in our solar system has produced some extraordinary images. The transit of Venus across the sun — that is, when the planet travels directly between us and our star's surface — only happens about once every 115 years. It last took place a little more than three years ago.
Related: Planetary Pas de Deux: See Venus and Jupiter Dance in the Evening Sky
Since then, a joint project between NASA and the Japanese Aerospace Exploration Agency (JAXA) has been poring over the data. It's one of the few times when a planet is so strongly backlit, giving a unique opportunity to observe how different elements in its atmosphere block or react to different wavelengths of radiation being emitted from the sun.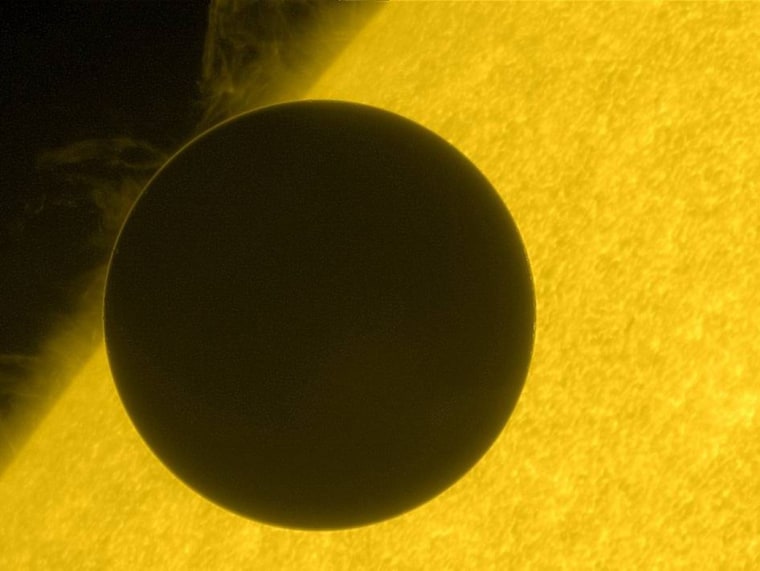 Close observation could inform future missions to Venus (it's important to know the thickness and composition of the atmosphere) and identifying similar planets when they cross in front of distant suns. The joint study appeared on June 23 in the journal Nature Communications.