MOSCOW — Russia is building a spaceport designed to reinstate it at the forefront of cosmic travel and evoke its 1950s Soviet heyday when Moscow put the first human in orbit.
But five years after construction began, the Vostochny Cosmodrome is behind schedule, billions of dollars over budget, and dogged by accusations that officials have embezzled funds and did not pay workers for months at a time.
Officials reportedly requested another $105 million earlier this month to help complete the project.
Related: "How NASA Will Get Us to Mars"
The complex in Russia's Far East designed to launch missions to the Moon and Mars is on course to be the most expensive spaceport ever built. It is located seven time zones and almost 3,500 miles from Moscow — further than the distance from Miami to Alaska.
The spiraling price tag —$7.5 billion according to an official estimate in 2011 — makes it almost four times as expensive as NASA's Kennedy Space Center in Florida and the multinational maritime platform Sea Launch, which cost $2 billion apiece, according to Russian business news website RBC.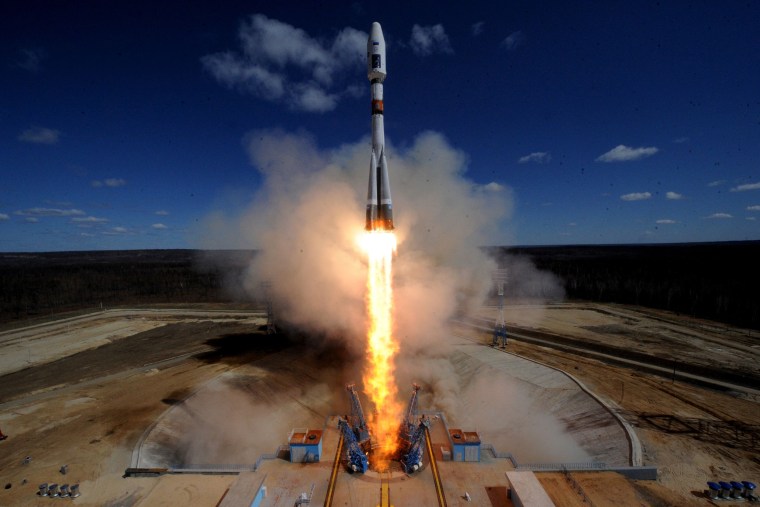 According to an expose by RBC published in July 2015, the original cost of the facility was supposed to be just $1.9 billion in today's prices. Already, though, the cost of building the first of two launch pads has exceeded $2.4 billion, according data on dozens of state contracts compiled by RBC.
Officials did not release an official budget for the spaceport before construction began in 2011.
Russian anti-graft activists allege that much of this overspend can be attributed to corruption. They say that, like many other Russian mega-projects, it has become a gravy train for well-connected embezzlers.
Related: Russia Cuts Back on Space Spending Amid Economic Woes
"There are a lot of corruption violations," said Lyubov Sobol, a lawyer at the grassroots non-governmental organization the Anti-Corruption Fund. Sobol, who published an exposé on cost overruns at Vostochny last year, added: "The construction is overpriced by billions of rubles."
Russian prosecutors say that least $165 million was embezzled during the construction process and several contractors have been charged.
"I doubt the full extent [of the embezzlement] has been publicized," said veteran American journalist and historian James Oberg, an expert on the Russian space program.
Roscosmos — Russia's equivalent of NASA — did not return NBC News' request for comment.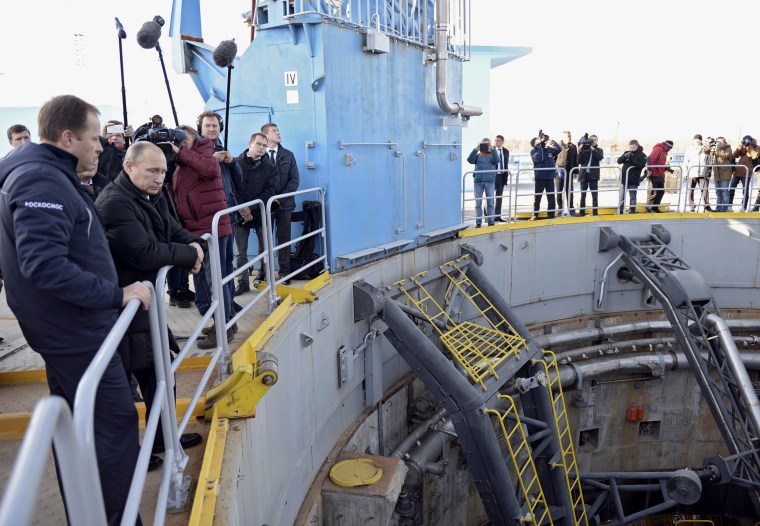 Despite the skyrocketing costs, workers at the site have gone for months without pay at times.
Last year, staff even resorted to painting a giant message on their barracks, begging President Vladimir Putin to help after what they said was a four-month delay in getting paid. At least 350 workers were affected, according to numerous reports in local media, although that number may have been much higher.
But even after Putin said he would give these and other allegations his personal attention, activists said the corruption has continued, although salaries did start to be paid again.
"They just can't stop it," Sobol said. "It's the way the system is wired here."
Related: Putin Says Hurry Up on Building Vostochny Launch Site
It's not just the budget that has missed its target. The construction was due to wrap by mid-2015, with the first manned launch set for 2018.
Despite a successful unmanned take-off in April, the spaceport's first launch pad is still under construction. A second one is not expected to be ready until 2021.
Russian Deputy Prime Minister Dmitry Rogozin said in May the first of the two launch pads took $1.2 billion to build.
But citing sources, the respected Kommersant daily last week reported that another $105 million had been requested.
It's not the first time a multibillion dollar project in Russia has been hit with accusations of corruption.
The 2012 APEC summit in Vladivostok cost an estimated $20 billion and the 2014 Sochi Winter Olympics were believed to be the most expensive Games in history at an estimated $51 billion, according to the Anti-Corruption Fund.
Whistleblowers say huge chunks of these budgets are routinely embezzled. Alexei Navalny, the founder of the Anti-Corruption Fund, estimates that as much as $25 billion of the money for Sochi was lost to corruption.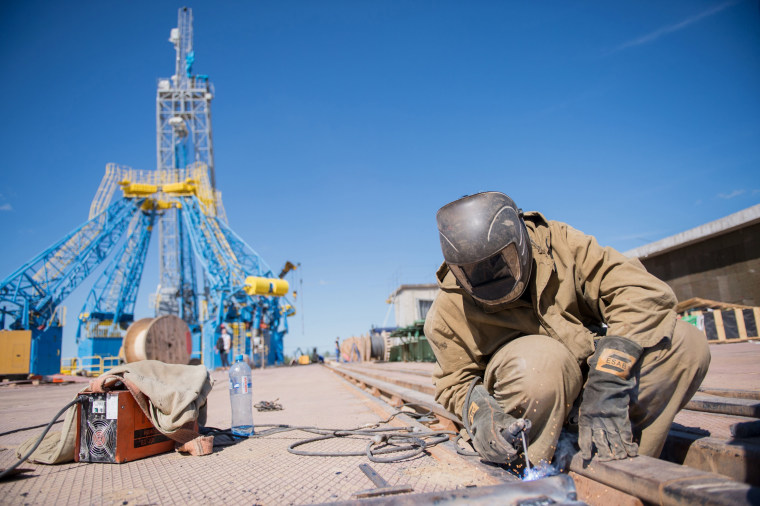 In addition to these allegations, bad management and cost overruns, there are serious questions as to whether the facility is needed at all.
Russia currently launches its space missions from the Baikonur Cosmodrome, a Soviet-era spaceport in neighboring Kazakhstan. Moscow's $115-million-per-year lease runs until 2050.
Space experts say Vostochny offers no practical advantages over Baikonur. Because the Earth spins fastest at the equator, rockets launched closer to it can use the extra speed as a booster to carry more weight into orbit.
Vostochny is further north than Baikonur, meaning its spacecraft have to be lighter or consume more fuel for orbits used in most commercial launches. This means the new cosmodrome has no practical advantages over its older, ex-Soviet cousin, according to experts.
"The original idea was botched"
Vostochny is also thousands of miles away from the bulk of the Russian space industry, which is concentrated in European Russia, Oberg said.
Andrei Ionin of the Russian Academy of Cosmonautics, who helped draw up the original plans for Vostochny, said the idea was for the facility to boost the economy of the depressed Far East region.
"It should have become an innovation cluster ... with a smart city to attract bright young specialists," Ionin said.
Instead, the accompanying "innovation hub" was built near Moscow, and according to Oberg, only a skeleton crew is posted to Svobodny, the town that serves the spaceport.
"The original idea was botched," Ionin said. He added that the project now has "no meaning" and is "like a fifth wheel in the Russian space program."
Vostochny's lack of obvious advantages over other spaceports has also undercut the plans to attract foreign companies paying to launch from the cosmodrome, according to Oberg.
Still, Vostochny may become vitally important to Russia if the political situation changes in Kazakhstan.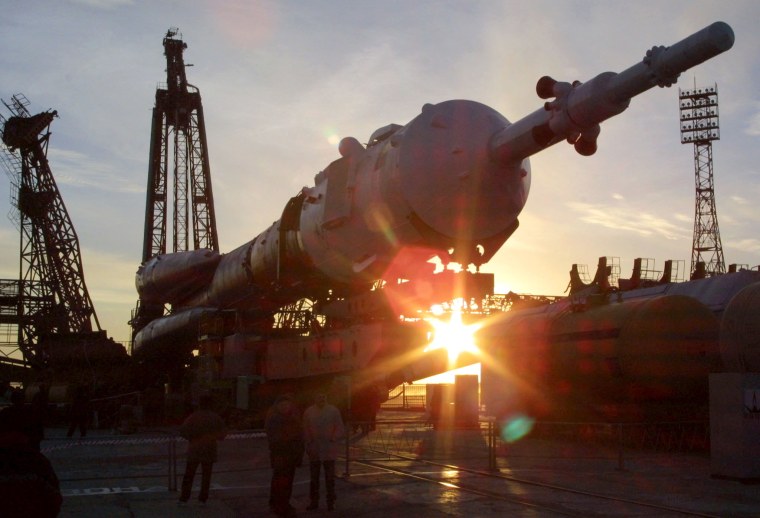 Putin has good relations with Kazakh president, fellow strongman Nursultan Nazarbayev. But some fear the country could sink into instability following the 76-year-old's departure, and a new leader may not give Russia unfettered access to Baikonur space port.
There are also worries of growing militant Islamism in Central Asia, boosted by a recent spate of violence in the impoverished, mostly Muslim region.
Another reason for Russia to have its own spaceport is pride.
"Every nation and every private company in the West is developing its own launch infrastructure," said Alexei Kaltushkin, the head of Lin Industrial, one of Russia's few private space enterprises.
"Vostochny may eventually attract launches from BRIC countries and other nations without launch capabilities," he said, referring to the emerging economies of Brazil, Russia, India, and China.
But even he admitted that Russian private space companies like his would only be interested in using Vostochny if the government funded their use of the remote spaceport.