The electrical storm that erupted from the sun this week is lighting up the skies at high latitudes with auroral displays, and the northern lights may well be visible in places that are usually too far south to get a peek.
Swedish astrophotographer Göran Strand is a veteran observer of the geomagnetic light shows, but even he was impressed by this week's coronal mass ejection, or CME. "This is how a CME impact looks like," Strand wrote in a Facebook posting that features a fisheye-lens view of the northern lights over Östersund. "Lots of aurora tonight, and I have a ton of data to process."
For more from Strand, check out his website, Facebook page and Twitter stream.
The light show even made an impression on the International Space Station: "Southern lights were absolutely stunning tonight!" NASA astronaut Mike Hopkins tweeted Thursday. Here's his photo of the station's robotic arm with Earth's dark edge and the aurora's red-green glow in the background.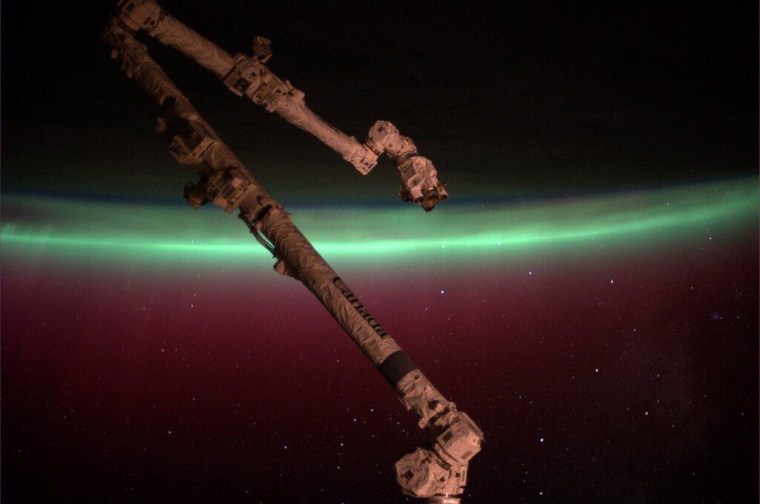 Will you be able to see the auroral show? To find out, check the National Oceanic and Atmospheric Administration's Space Weather Prediction Center as well as its Facebook page and Ovation aurora forecast map. Even if you're outside the aurora zone, you can still catch up with the highlights on SpaceWeather.com's aurora gallery — or flip through our "Greatest Hits" slideshow.